Parkinson retires from Bank of IdahoDebbie Parkinson, who delayed her retirement plans from the Bank of Idaho for several months, due to the COVID-19 pandemic, officially retired on June 19 after 35 years.
When the influx of the SBA Paycheck Protection Plan loans in March became apparent, Parkinson made the decision to postpone her retirement to provide much-needed coverage for her co-workers, a bank news release said.
In just two months, over three years' worth of work flowed through Bank of Idaho, the release said. The team, including Parkinson, worked to approve more than 1,000 loans totaling more than $100 million.
Parkinson could have stuck to her retirement plans, but her heart and experience directed her to stay on.
"We are a team here. We're a family," Parkinson said in the release. "When you're in this kind of environment, it's a no-brainer."
CAES unveils new fellowship, names inaugural fellowsAfter more than a year of planning and coordinating, the Center for Advanced Energy Studies is pleased to announce the inaugural Idaho Science and Technology Policy/CAES fellow.
Closely aligned to the mission needs of CAES and the U.S. Department of Energy's Idaho National Laboratory, this fellowship is one of two offered through the newly launched Idaho Science and Technology Policy Fellowship program, a collaborative effort among three CAES entities: University of Idaho, Boise State University and Idaho State University, a CAES news release said.
Idaho Science and Technology Policy fellows spend a year embedded in an Idaho state government agency, developing and implementing solutions that address challenges in areas such as energy, cybersecurity, water, public health, and economic development. The fellows will concentrate their efforts on one or more of the focus areas outlined in the CAES Strategy: Nuclear Energy; Energy-Water Nexus; Cybersecurity; Advanced Manufacturing; Innovative Energy Systems; Energy Policy; and Computing, Data, and Visualization.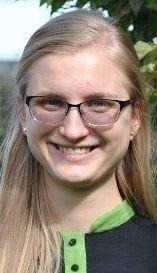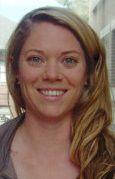 The program is modeled on the national American Association for the Advancement of Science, Science & Technology Policy Fellowship Program, initiated to bring scientists and engineers into a policy context where their technical knowledge and networks could inform the federal government, the release said.
The goal is to develop a network of leaders who understand government and policymaking and are prepared to use their knowledge and skills to create a better future, complementing CAES' vision of accelerating energy solutions and creating the next generation of energy leaders, the release said.
CAES played an integral part in the program's launch, including CAES Director Noel Bakhtian's role as advisory board chairwoman of the Idaho Science and Technology Policy Fellowship, which is nonpartisan and does not advocate for policy. The UI's McClure Center for Public Policy Research leads the Idaho Science and Technology Policy Fellowship, and nearly $300,000 was raised to launch the 2020 Idaho Science and Technology Policy Fellowship cohort.
The 2020 Idaho Science and Technology Policy fellows are:
— Veronika Vazhnik, Ph.D., was selected as the inaugural ISTP CAES Fellow. Currently a graduate fellow at INL conducting research on bioenergy and landscape design decision-making, Vazhnik recently earned her Ph.D. in biorenewable systems with a minor in operations research from Pennsylvania State University. She will begin her fellowship in August.
— Sarah Hendricks earned a Ph.D. in bioinformatics and computation biology at the University of Idaho, an M.S. in ecology and systematic biology at San Francisco State University and a B.S. in biological sciences and women's & gender studies at DePaul University, Chicago, Illinois. Presently, she is a postdoctoral bioinformatics researcher at the University of Idaho.