Jami Lieber named assistant Chief Nursing Officer at EIRMCEastern Idaho Regional Medical Center has hired Jami Lieber as assistant Chief Nursing Officer, a role that is part of the hospital's administrative team.
In this role, Lieber will work with the Chief Nursing Officer to oversee clinical nursing operations throughout the hospital, ensure quality patient care and lead efforts to increase patient satisfaction.
Lieber has recently served in the role of administrative director of Medical Surgical Services, as well as administrative director of Cardiovascular and Imaging Services at Southern Hills Hospital and Medical Center in Las Vegas. Prior to her tenure at Southern Hills, Lieber oversaw cardiovascular services at St. Rose Dominican Hospitals for 14 years.
Lieber earned her bachelor of science in nursing from University of Nevada Las Vegas and a Masters in Business Administration from Roseman University.
11 ISU alumni honored with 2020 Professional Achievement AwardsEleven Idaho State University alumni are being honored with 2020 Professional Achievement Awards by the ISU Alumni Association.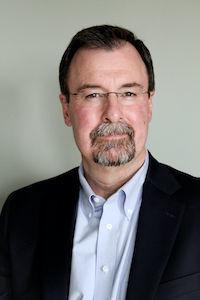 Professional Achievement Award recipients are alumni who have made important contributions to their careers or profession, to the social, political or economic well-being of the world around them and have shown continued community and civic involvement in addition to their association with and contributions to ISU. Individuals selected for these prestigious awards have been out of school at least 10 years and have excelled in their chosen field, attaining significant success and accomplishments.
Professional Achievement Award recipients for 2020 are: Jesse C. Robison, Pocatello, College of Arts and Letters-Fine Arts and Humanities; Bette Kent-Cannon, Monterey, California, College of Arts and Letters-Social and Behavioral Sciences; Trisa Clemons, Seattle, College of Business; Brian Armes, Boise, Idaho College of Education; Stacy Shumway Manwaring, Salt Lake City, College of Rehabilitation and Communication Sciences; Corey L. Rasmussen, Pocatello, Graduate School-Doctoral; Lynda Tanner, Solvang, California, College of Nursing; Nicole L. Chopski, Pocatello, College of Pharmacy; James R. Bitter, Johnson City, Tennessee, College of Science and Engineering; Virgil K. Moore, Boise, College of Science and Engineering; and James L. Stalnaker, Portland, Oregon College of Technology.
Armes, formerly of Idaho Falls, has multiple degrees from ISU, graduating first in 1992 with a bachelor of arts degree in elementary education and then again in 1997 with a Master of Education degree in education administration, an ISU news release said.
"Although his career progression has taken Armes out of the classroom, he considers himself a teacher first," the release said. "His career began as an elementary teacher in Ririe and Idaho Falls. After nine years in the classroom, Armes transitioned into elementary education administration in a variety of roles in Idaho Falls School District 91 and Bonneville Joint School District 93.
His career path took a turn in direction in 2013, moving out of schools and transitioning into keeping schools safe. He became the co-founder of Educator Eyes LLC, a school safety and security consulting group. He currently works as a manager for the Idaho Office of School Safety and Security.