Bingham Memorial Hospital welcomes new OB-GYN in Blackfoot
Cortney Casper, MD, obstetrician and gynecologist, has joined Bingham Memorial Hospital's medical staff and he is welcoming new patients in Blackfoot.
Casper sees both obstetrics and gynecology patients and helps women through pregnancy, labor and delivery, a Bingham Healthcare news release said.
Casper received his bachelor of science in computer science from Stevens-Henager College in Salt Lake City. He earned a post-baccalaureate in pre-medicine at Agnes Scott College in Decatur, Ga., and he holds a Doctor of Medicine from the American University of the Caribbean School of Medicine located in St. Maarten, Netherlands. He completed his residency in obstetrics and gynecology at Providence Hospital in Southfield, Mich.
Casper was raised in Rexburg and graduated from Bonneville High School in Idaho Falls.
His office is at Bingham Memorial Medical Plaza, 98 Poplar St., 2nd floor, Blackfoot. His office phone is 208-785-3900.
INL's Scott named 'Accomplished Under 40'
Heidi Scott, the performance management lead in Idaho National Laboratory's Information Management organization, has been named one of the Idaho Business Review's "Accomplished Under 40" honorees.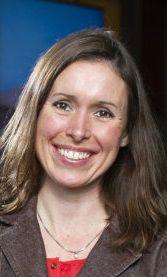 She will be honored June 20 at a banquet in Boise, at the Galaxy Events Center, and in a special Idaho Business Review publication.
"Heidi is incredibly talented, smart and energetic," said Justin Summers, director of the IM Performance Management group, of which Scott is a member. "There are not enough good words to describe her, but if there is one thing that stands out it is how organized she is and how much she gets done."
In his letter of recommendation to the Business Review, Michael Cannon, Scott's direct manager, called her "an empathetic communicator that breaks down barriers and allows difficult initiatives to progress. Her method of engaged listening makes people feel they are being heard."
After graduating from UMass' Isenberg School of Management, Scott went to work at Hardigg Industries (now Pelican Products), where she started on the production floor counting parts. She audited distribution center cross-functional processes at TJX Companies and planned international "brick" shipments for LEGO. Growing through these roles, she decided to pursue a master's degree through Rensselaer Polytechnic Institute.
Scott came to INL in 2017 from Kenny & Company in Portland, Ore., where she worked as a business and project management consultant for Nike.
Scott is pursuing a Ph.D. in University of Idaho's Adult Organizational Learning and Leadership program.
Since arriving in eastern Idaho, she has immersed herself in the American Association for Adult and Continuing Education, the Society for Human Resource Management, the Henry's Fork Foundation and Trout Unlimited, and the INL Women in Leadership group. She signed on as a first-grade reading volunteer at a local school, and has served INL as a "My Amazing Future" tour guide and a Team STEMazing "Hour of Code" speaker at Temple View Elementary School.
So far this year, Scott has been nominated by INL Senior Leadership Team to participate in INL's new management development program, INL Way and Leadership Immersion. Robert Hillier, INL's chief information officer, chose her to participate in the 2019 Information Technology Leadership Program, providing collaboration across Sandia and Idaho National Laboratory's IT organizations.
Quinn Purcell is ISU's JuneCareer Path Intern of the Month
Quinn Purcell, a sophomore pursuing a bachelor's degree in communication with an emphasis on multiplatform journalism who has an internship with the Bureau of Land Management, is Idaho State University's June 2019 Career Path Intern of the month.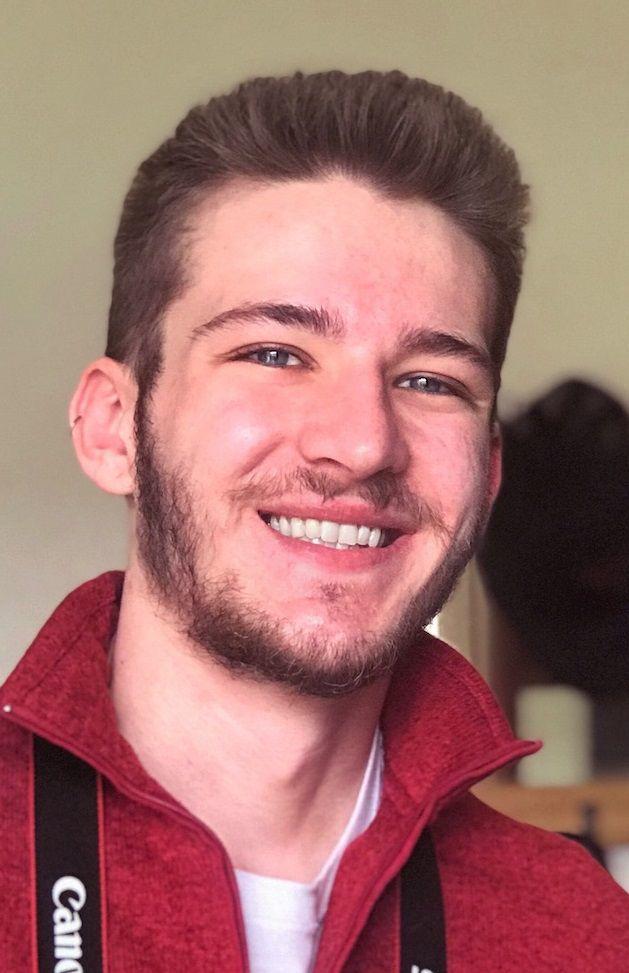 Purcell, an Idaho Falls native, has been able to apply his writing, video production, and photography skills to his work with the BLM Idaho Falls District, an ISU news release said. He has helped the office "amplify its social media strategy," the release said, and has helped the recreation department get educational information out about the South Fork of the Snake River.
"Quinn uses various multi-media avenues to highlight positive work going on with the Bureau," said Sarah Wheeler, BLM public affairs officer and Purcell's supervisor. "His enthusiasm and strong work ethic combined with his easy-going attitude makes working with him a joy."
In October 2018, Quinn put together a piece highlighting the 50th Year Celebration of the National Scenic Rivers Act. The video highlighted the Upper Snake's National River Celebration, which featured regional school children learning about the river and its ecosystem. Purcell has also created pieces featuring campgrounds along the South Fork of the Snake as well as depicting the geological significance of Hell's Half Acre.
"I really enjoy video production and editing," explained Purcell. "I feel really lucky to have the opportunity to gain this experience during school."