INL project manager accepted into 2021 prestigious program
Idaho National Laboratory's Reese Gannon has been accepted to the 2021 cohort of the Project Leadership Institute program. Gannon will join an impressive group of project managers throughout the lab who have graduated from the program, an INL news release said.
"I'm very honored to be selected for the program," Gannon said in the release. "I think it will be an incredibly beneficial way for me to expand my project management experience here at INL and help build networks at other DOE labs."
The Project Leadership Institute, which only accepts around 25 students a year, offers a rigorous program that focuses on four main learning objectives: strategic thinking and analysis, organization and general management skills, team building, and communications, the release said. Over the period of a year, participants will attend five virtual sessions, complete an online course during the summer, and produce a capstone project. The content is intended as both a leadership development and skill development course with subject matter tailored to the DOE environment. Typically, they are in-person sessions, but the 2021 cohort is expected to have an entirely virtual experience, due to ongoing COVID-19 restrictions.
"I believe that participating in this program will help me develop a better understanding of how other labs function, and hopefully, will allow me to gain insights about new tools and methods that I can bring back to my work here at INL," Gannon said in the release.
Gannon brings a wealth of project management experience to the lab. He joined the Project Management Office team in 2008, working as a project coordinator to support the Accelerated Remote-Handled Waste Retrieval project. He has helped execute a wide range of projects at multiple INL facilities, supporting national security and nuclear research on the front and back ends, the release said. He helped manage the Remote-Handled Low-Level Waste disposal facility project and is currently working as one of the project managers on a substantial capital line item project at the Sample Preparatory Lab at INL's Materials and Fuels Complex.
Two Idaho Falls attorneys elected as equity partners at Hawley Troxell
Hawley Troxell announced that attorneys Idaho Falls attorney's Ben Ritchie and Marvin K. Smith have been elected as equity partners in the firm, effective Jan. 1.
"These are outstanding attorneys and the future of Hawley Troxell. I commend our equity partners for their collective wisdom to advance lawyers into partnership ranks so that our Firm will continue to grow and sustain itself for the benefit of our clients and communities." said Nick Miller, Hawley Troxell's managing partner, in a news release.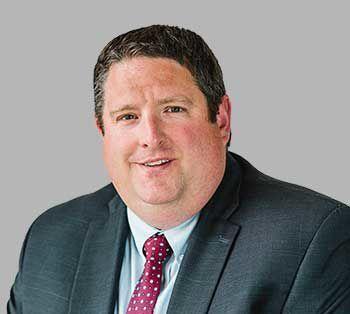 Ritchie is a litigator specializing in insurance and liability defense and employment law, the release said. He also is on the Habitat for Humanity Idaho Falls board of directors, as well serves as president of the Idaho Association of Defense Counsel. He is a volunteer Court Appointed Special Advocate (CASA) attorney in the Seventh District Court representing abused and neglected children. Ritchie is also a pro bono attorney for the Idaho Suicide Prevention Association, and is a Youth Baseball Coach. He received his J.D. from University of Idaho College of Law and his B.A. from Idaho State University.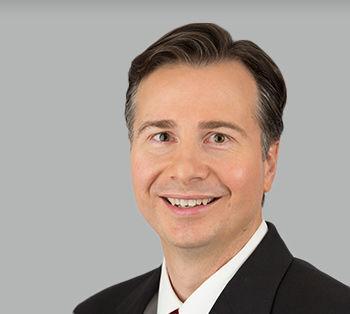 Smith is an Idaho Falls native and concentrates his practice in the areas of medical malpractice, hospital law, collections, personal injury, employment law, and wrongful death, the release said. Smith has written several appellate briefs to both the Idaho Supreme Court and U.S. Ninth Circuit Court of Appeals and has appeared multiple times before the Idaho Supreme Court where he has argued successfully for his clients.
Smith is on the Greater Idaho Falls Chamber of Commerce board of directors, is an assistant Scoutmaster for the Boys Scouts of America. He also coaches youth basketball and baseball.
Smith received his J.D. from the University of Idaho College of Law and was on the Board of Editors, Idaho Law Review. He received his B.A. cum laude in English Literature from Boise State University.