Voight named EIRMC's Chief Nursing OfficerJohn Voight, MSN, RN, NEA-BC, has joined Eastern Idaho Regional Medical Center as its Chief Nursing Officer.
The hospital announced the hiring in a news release. As Chief Nursing Officer, Voight oversees clinical nursing operations throughout the hospital, ensures quality patient care, and leads efforts to increase patient satisfaction, the release said.
Voight comes to EIRMC with 20 years of health care leadership experience at various hospitals across the nation. Most recently, he served as Chief Nursing Officer at Oviedo Medical Center (HCA Healthcare) in Oviedo, Florida. In that role, on top of his nursing leadership responsibilities, he also handled many of the responsibilities traditionally held by an operations officer, the release said.
Voight holds a Master of Science in Nursing and is currently pursuing his Doctor of Nursing Practice from Walden University. He is also an Army veteran and was a police officer prior to pursuing a nursing career, the release said.
Voight is board certified as a Nurse Executive-Advanced by the American Nurses Credentialing Center, and is affiliated with several professional organizations: American Organization of Nurse Executives, the American College of Healthcare Executives, American Nurses Association, and the Emergency Nurses Association.
Realtor Cameron earns national honorC21 High Desert Realtors agent Karen Cameron has been presented with the Century 21 Grand Centurion Producer Award for 2020.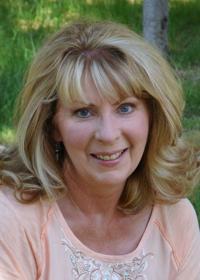 The award is "the most prestigious award presented to Century 21 real estate professionals based on sales production within a calendar year," a company news release said. Cameron earned the honor by selling a record number of properties in the Island Park area. She ranks third in Idaho's Century 21 offices and No. 31 nationally in 2020 Adjusted Gross Commission. Cameron is also listed seventh in the state for the number of properties sold within Century 21 offices, the release said.
"Karen is the only recipient in our C21 High Desert Realtors history, and one of only a few in the nation to be honored with the Grand Centurion award," company partner Kerry Howell said in the release. "Needless to say, we are ecstatic for Karen and also for everyone in the C21 Island Park office who helped handle this incredible amount of work."
Cameron became a licensed Realtor in Idaho in 1986.
Trejo joins TitleOne's Idaho Falls officeOlivia Trejo has joined TitleOne as an escrow assistant in the company's Idaho Falls office.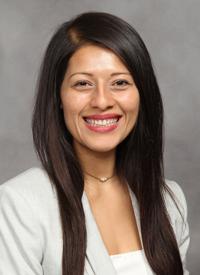 Trejo has four years of real estate experience and eight years of customer service experience, a TitleOne news release said. Trejo attended Idaho State University and is an Idaho native.