southern Idaho national parks
The National Park Service has named Wade Vagias as the first superintendent to jointly manage three of Idaho's national parks: Craters of the Moon National Monument and Preserve, Hagerman Fossil Beds National Monument and Minidoka National Historic Site.
"Wade is a proven leader with a broad experience and sound management skills," said Stan Austin, regional director for the National Park Service's Pacific West Region, in a news release. "We are excited to see how, under Wade's leadership, these three dynamic parks will best serve our visitors and the southern Idaho community."
Vagias has managed Craters of the Moon National Monument and Preserve since October 2015, and served as the interim superintendent for all three parks since May 2017. A closer relationship between the southern Idaho parks will provide greater opportunities for outreach and collaboration among staff, park partners and nearby communities, the release said.
Vagias will oversee a number of high profile improvement projects at the parks, including the completion this year of a multi-year, $5 million dollar project to adaptively rehabilitate a WWII era warehouse at Minidoka National Historic Site into a modern visitor center. This summer, construction is slated to begin on a new paleontology research building at Hagerman Fossil Beds National Monument and a new wastewater system is expected to be installed at Craters of the Moon National Monument and Preserve.
"It is an honor and privilege to be selected for this position," said Vagias. "The parks of southern Idaho represent a diverse mix of nationally significant resources and values," Vagias said in the release. "... I look forward to our team helping enrich the national park visitor experience by preserving, protecting, and sharing the history here for generations to come."
Idaho Falls' Stacey among 12 alumni honored with ISU Professional Achievement Awards
Twelve Idaho State University alumni were honored with ISU 2019 Professional Achievement Awards at ISU's commencement on May 4.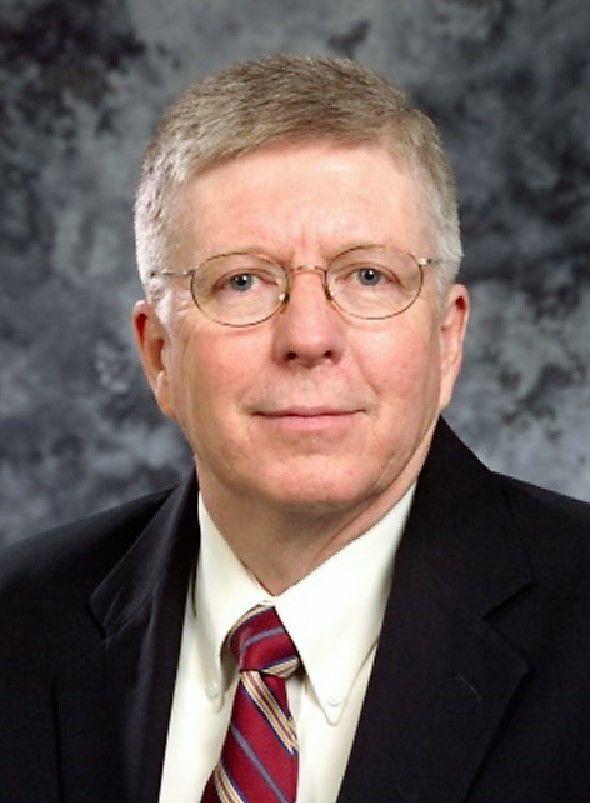 Professional Achievement Award recipients are alumni who "have made important contributions to their careers or profession, to the social, political or economic well-being of the world around them and have shown continued community and civic involvement in addition to their association with and contributions to ISU," a university news release said. Honorees have been out of school at least 10 years and have excelled in their chosen field, attaining significant success and accomplishments.
The 2019 recipients are: Joan Agee, Nampa, College of Nursing; Larry Bird, Boise, College of Business; Doug Butler, Dallas, Texas, College of Arts and Letters — Social and Behavioral Sciences; Rick K. Eskelson, Pocatello, College of Technology; Dan and Barbara Fuchs, Twin Falls, College of Pharmacy; Heidi Halverson, Missoula, Montana, College of Health Professions; Bruce Kusch, Salt Lake City, Graduate School; Dan Mills, Salt Lake City, College of Rehabilitation and Communication Sciences; Stefanie Pemper, Annapolis, Maryland, College of Arts and Letters – Fine Arts and Humanities; Kelly Rae, Reno, Nevada, College of Education; and Brent J. Stacey, Idaho Falls, College of Science and Engineering.
Stacey, who earned a degree in computer science from ISU, recently retired as associate laboratory director for National and Homeland Security at Idaho National Laboratory and is now a senior adviser for the laboratory director.
As INL's associate laboratory director, Stacey was responsible for a major national security technology development and demonstration center employing more than 500 scientists and engineers across $300 million in programs. He was responsible for INL's Nuclear Nonproliferation, Critical Infrastructure Protection, and Defense System missions. Previously, Stacey served as INL's chief information officer and as INL's director of technology deployment. He has more than 40 years of experience in information technology and cybersecurity in electric utility and government markets serving in various roles for small- to mid-sized domestic and international companies. Stacey is the founder and currently the president and chief executive officer of the Idaho Regional Optical Network, a nonprofit organization chartered to advance Idaho's science, research, education, health care and state government through access to very high-speed and cost-effective bandwidth.