Hawaiian restaurant opens in Idaho Falls
Looking for a taste of the tropical in Idaho Falls? Look no further than Mahana Fresh, the Hawaiian-themed restaurant that opened in town over the weekend. Mahana Fresh kicked off its grand opening with free bowls to the first 50 customers and $5 deals to everyone else.
"It was a successful. Our opening went very well, the turnout was incredible. The support from the community was incredible. All the brand new employees really stepped up," owner Alan Bradshaw said.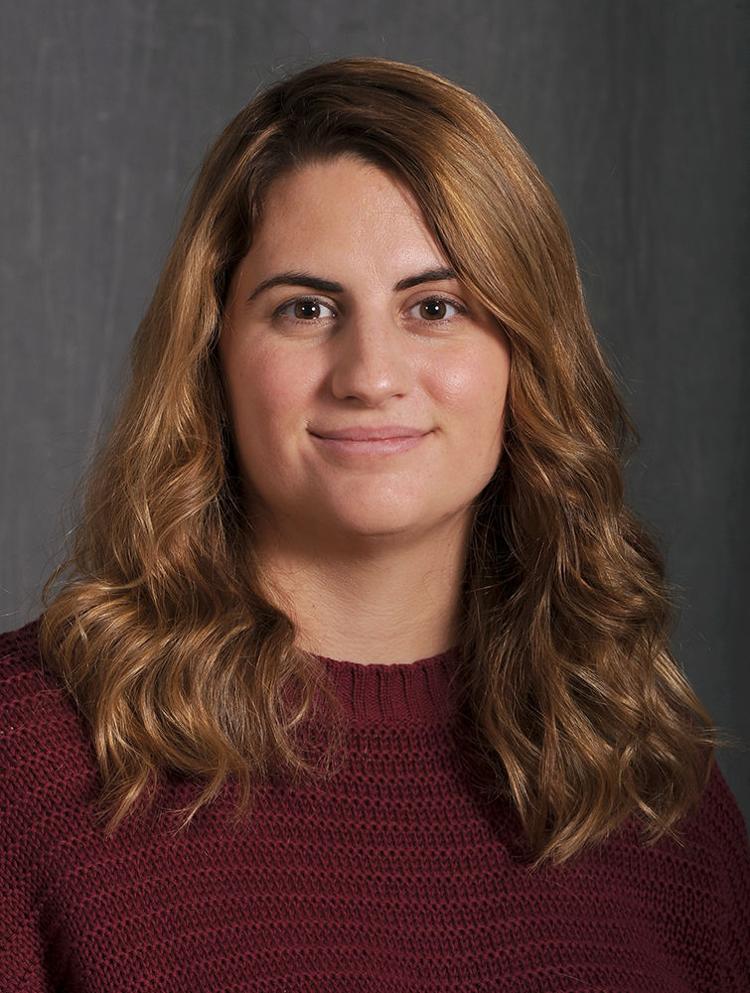 Located at 428 S. Utah Ave., Mahana Fresh specializes in healthy build-your-own bowls. Customers can start with a base of either rice, noodles or salad and then add their choice of vegetables, proteins, dressing and add-ons. All food items are gluten-free.
Originally based out of Florida, this is the franchise's eighth location. And it's not just the first in Idaho, it's the first restaurant in the western United States. The next closest Mahana Fresh is in Texas.
"It's a good, healthy alternative to a lot of restaurants we have in town. It's really a new concept. We don't have anything that serves food like this around here," Bradshaw said.
His recommendation? "The sweet potato noodles with barbecue chicken."
The tropical eatery's August opening comes long after it was originally planned. The restaurant's owners, Bradshaw and his wife Heather Bradshaw, had hoped to open in May but put it off when the coronavirus pandemic struck.
Customers can get their food to dine in, to go, or catered.
Mahana Fresh is open from 11 a.m. to 9 p.m Monday through Sunday.
Costco reveals opening numbersThe Costco in Idaho Falls opened its doors for the first time on Friday morning. While the grand opening was expected to be busy, it ended up being more successful than managers had predicted.
Over the weekend, 1,300 people signed up for a new membership. Approximately 11,000 members came through the doors and sales were 20% higher than anticipated, according to manager Greg Gillingham.
"I think the larger warehouse helped to spread members out in the store a bit more so it didn't feel congested or have lines at checkout," said manager Gillingham.
EIRMC among '50 Top Cardiovascular Hospitals'Out of 989 hospitals across the country, IBM Watson Health named Eastern Idaho Regional Medical Center among the top 50 when it comes to cardiovascular care. EIRMC was included due to its positive outcome numbers for cardiovascular patients, efficiency and low operation costs. EIRMC's cardiovascular patients have a "significantly" higher inpatient survival rate and are less likely to see complications following procedures.
According to IBM Watson Health, if all hospitals operated with the same quality of cardiovascular care as EIRMC, "more than 11,000 additional lives could be saved, more than 2,800 additional heart patients could be complication-free and over $1.5 billion could be saved."
Idaho REALTORS give scholarship to Idaho Falls studentIdaho Falls student Ryan Malone has received the 2020 Idaho REALTORS scholarship. He'll be attending the University of Idaho as a freshman this fall with plans to study engineering. Malone was chosen for his track record in "academics, achievement, and community service," said the association.
The group gave out a total of six scholarships to students across Idaho. The amounts ranged from $1,500 to $2,500.
Idaho REALTORS is an association whose goal is to provide realtors in Idaho with a variety of realty-related resources such as education, technology and legal assistance/
"Idaho REALTORS® is committed to making a difference in the communities that our members serve. At the heart of that commitment is supporting higher education in Idaho," said Marion Wadsworth, president of the Idaho REALTORS Association.
Submit newsSubmit business news and story suggestions by emailing news@postregister.com.
The Shoptalk column reports on business trends, acquisitions, contracts, openings and relocations.
People in Business features news of promotions, certifications, awards and management-level hires.
The Post Register accepts headshot photographs of people in business so long as those photos are of publishable quality. Emailed photos should be attached as jpegs and should be large format of at least several hundred kilobytes (k) in size.