Idaho seniors are hopeful to finally gain protection against an infectious disease that has hit older folks' health the hardest.
Before Gov. Brad Little announced Tuesday that the state would start inoculating all Idahoans age 65 and older next month, questions and complaints swirled from frustrated seniors about when and how they can start accessing vaccines.
"I don't want to die yet," said Lucy Lemmon, an 83-year-old from Idaho Falls. On Monday morning, she said she had called around to the health district and elsewhere without getting answers.
"I haven't been told one thing," Lemmon said. "… Nobody seems to know when it's going to be available for people my age. And we're the older people."
Answers to concerns such as Lemmon's are slowly coming.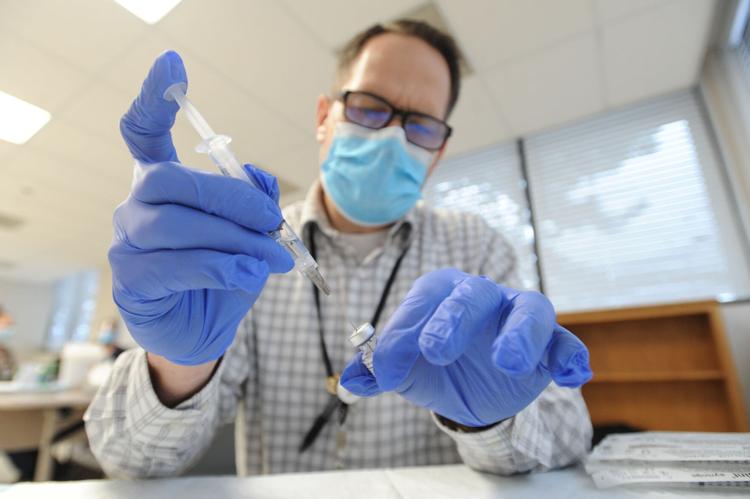 Before the governor's announcement Tuesday, health care workers and long-term care facility residents were already being vaccinated. But now, waves of more front-line essential workers such as teachers, prison staff and first responders are also starting to get shots.
That's after Little fast-tracked vaccine rollout to the state's second top priority group, putting front-line essential workers at the top of that list to get shots this month before rolling out the vaccine next month to the broader group of about 500,000 seniors and essential workers.
Idahoans age 65 and up should start receiving the vaccine in early February. Vaccinations for other essential workers will begin in mid-February, according to the new state timeline.
When Lemmon called the health district, she didn't get many answers. Spokeswoman Mimi Taylor said Monday that since the next priority group wasn't finalized, Eastern Idaho Public Health staff were telling callers that health care workers and long-term care facility residents are getting the vaccine now, and that more information would come.
"'In the meantime, we will take your information so we can notify you when the vaccine is available for your group,'" Taylor said in an email.
Taylor said on Thursday, local residents can go to the health district's website to submit their name and contact info to be notified once vaccines are available for their priority groups.
Previously, the health district took people's info via phone call. "We are transitioning to this as the call volume is overwhelming," Taylor said.
State health officials plan to roll out a tool for people to register for vaccine access next Monday. For Idahoans without internet access, public health administrator Elke Shaw-Tulloch said "outward communication tools will be important," including newspapers and television sharing information.
The state's second vaccine priority group also includes essential workers, such as workers in grocery stores, agricultural or food industries, manufacturing, public transit and the U.S. Postal Service.
Even when the state enters a new vaccine priority group, that doesn't mean everyone in the previous priority group may have gotten their shots. It's recommended, but not legally required, that providers only vaccinate people who are in current priority groups. Officials hope that overlapping priority will simplify distribution by giving vaccine providers a bigger pool of people eligible for the vaccine.
"We don't anticipate we'll be through one group before we transition into another group," Shaw-Tulloch said.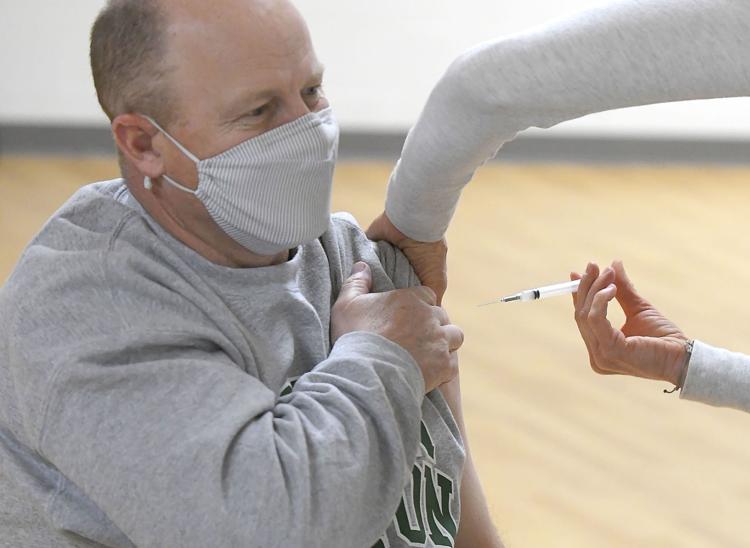 Before Little's announcement Tuesday, seniors under 75 complained that they felt left out.
At much higher risk for severe complications from COVID-19, younger seniors worried they might die before they could access the vaccine in the third priority group previously predicted to begin in April, if Little did not accept recommendations from an Idaho panel to set the age cutoff at 65 for the next priority group.
"I have lived with the expectation that if I get the virus I will most likely die," Don Batze, a 71-year-old Nampa resident who has cancer, told the Post Register. "I asked my children to not visit for Thanksgiving or Christmas. Most of my face-to-face contact with the outside world is limited to visiting the cancer clinic for therapy."
"I will watch the young and strong with almost a 100% survival rate receive the vaccine first. Retired, sick, and minimized, not much of a legacy for a lifetime of playing by the rules," Batze said.
Until Lemmon's husband died a few years ago, she lived in the Lincoln Court Retirement Community. She has since moved to her home.
It was frustrating for her to watch many residents in that long-term care facility, which state officials say is linked to 120 coronavirus cases and at least seven deaths, get their COVID-19 shots at a clinic last Friday; the Post Register attended the clinic.
"I read it in the paper, and I thought, 'Gosh, if I had known that, you know, I would've maybe re-enlisted,'" Lemmon said.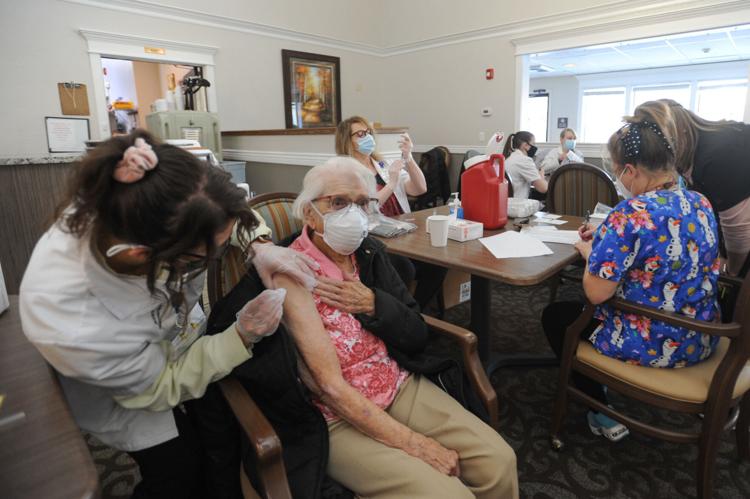 Protection from the disease itself will be a huge relief for Lemmon, whose granddaughter and four great-grandchildren live with her while they look for another place to live. Her family depends on her a lot "for stability," she said.
"I would just like to know when it's going to be available, and where it is going to be available," Lemmon said Monday. "If I could have a date and a time, I would be there. I am just so ready for this vaccine. I'm so ready because, without me, my family is lost."
On Wednesday, after she'd heard that she could get the shot next month, Lemmon said she'd hold off on hope until the vaccine is closer in sight.
"I mean, there's nothing definite," she said in a phone call. "There's nothing definite happening yet, like, 'You can come down to Albertsons tomorrow and get your shot.' That's what I'm waiting for, is something really definitive, because I am so disappointed in the whole thing."