Oliver Nathan, 14, was one of the first children in Idaho to get the vaccine last week.
Within an hour after the FDA OK'd the shot, Nathan's friend messaged him about the news, and he was inoculated at Mountain View Hospital in Idaho Falls.
School was where he found a lot of his in-person social interactions. But once the pandemic hit, and his middle school closed, a "bubble" of close friends were the only ones he saw without masks and social distancing. As the 2020-2021 school year approached, Nathan decided to go to school only online.
He wanted to be safe. Both his parents are doctors specializing in infectious disease. Masks and distancing were "pretty inconvenient," he said, but better than contracting a novel virus.
"We don't really know, or at least I don't really know, the long-term effects of COVID because it really has only been around for a year," Nathan said in a phone interview.
He isn't the only child who's been vaccinated against COVID-19 in Idaho. But he's one of relatively few — just 6% of teens age 12 to 15 in Idaho, or more than 6,000 children, have received at least their first shot.
Amy Gamett, who directs clinical services at Eastern Idaho Public Health, said she expects more children to be vaccinated as the next school year approaches.
For those searching for shots in the meantime, the Post Register developed a guide answering your vaccine questions and mapping sites that may be presently giving out the vaccine to children in Idaho Falls and Ammon.
Kids can't get any shot they want to, though. Only the two-dose vaccine by Pfizer is authorized for use in people younger than 18 years old.
The shot uses new mRNA technology to coax immune systems into responding to an imaginary coronavirus infection.
It isn't being administered at every vaccination site. To identify sites that might have the only vaccine approved for use in children, we used information from vaccines.gov.
Before your appointment, here's what you should know about vaccines for kids.
Why should children get vaccinated?
Anyone can contract the coronavirus, including kids. Contracting the virus can also keep kids out of school, and infected kids can pass the disease along to at-risk family members, teachers or others. A study released in January suggested that children who contract COVID-19 may suffer long-term complications from COVID-19, a group of people commonly called long-haulers.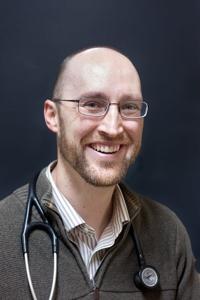 While children are much less likely to show symptoms, or even show severe symptoms, it is possible, said Dr. Tyler Mayo, an Idaho Falls family doctor.
Vaccinating children "wouldn't just be protecting them," Mayo said in a phone interview, "but other people they come into contact with."
During last week's Centers for Disease Control and Prevention panel meeting to review pediatric vaccine data, one official pointed out how risky COVID-19 actually is for children. Data reviewed said 22.2 million kids between 5 and 17 years old have contracted COVID-19 and 127 children have died, according to online health news outlet Stat.
"CDC epidemiologist Sara Oliver noted that while that number appears low, with that many deaths COVID would have ranked in the top 10 causes of death among children in 2019, the last year for which cause of death data are available," Stat reported.
Unvaccinated people who don't wear masks will spread the coronavirus more, Mayo said. The vaccines don't guarantee you won't catch the virus, but evidence suggests vaccines are incredibly effective at not only preventing all COVID-19 cases, but severe cases that land people in hospitals or morgues.
"People who have been vaccinated, according to CDC guidelines, are good without a mask (in most situations)," Mayo said. "However we can't guarantee that every one of them gained 100% immunity, so we want to reduce their risk. But there will also be people in our community that don't wear masks regardless of vaccination status."
Was it tested? Is it safe?
Vaccine trials for COVID-19 were completed much faster than typical clinical trials. That's in part because pandemic-related trials rapidly gathered funding, said Amy Gamett, clinical services director at Eastern Idaho Public Health. But, she noted that trials testing infectious disease treatments need people to be exposed as well. That also happened quicker with the coronavirus's widespread circulation.
"There was even lower adverse reaction rate in children than I've seen in adults," Mayo said. Severe adverse reactions are incredibly rare for kids, he said, around two instances per million people.
Pfizer expects to request emergency use authorization for younger children to receive its vaccine this fall.
How bad are side effects?
Not bad. Mayo said most of his patients experience very few symptoms. The most common side effects are discomfort, and swelling and stiffness at the injection site. Feeling under the weather is common. The biggest reaction to look out for is signs of anaphylactic reaction — an extremely rare occurrence that would show within minutes of receiving the shot. That's why vaccination sites request people stick around for 15 to 30 minutes afterward.
"It's just not common at all," Mayo said about the reaction, "whereas the complication rate form having COVID is dramatically higher."
"Evidence-based medicine supports the use of this vaccine," Boise-based pediatrician Dr. Vaun Archibald wrote in an Idaho Press column last week. "The vaccine has been fully tested, it's been vetted and it's safe. Otherwise we would not be offering it. I trust this vaccine as well as I do any other vaccine that I offer in my clinic."
Does the vaccine cost money?
No. People may be asked to provide insurance information. Insurers should cover administrative costs, but uninsured people can get vaccines for free. Sites should not bill you directly for the vaccine, regardless of you having health insurance or not.
Is it different from the adult vaccine?
No. "The vaccines are given in the same dosage as for adults: two 0.3 mL doses of vaccine 21 days apart," according to a blog post by the Idaho Department of Health and Welfare.
Where can you find it near you?
— Albertsons/Sav-On Pharmacy: Locations at 590 E. 17th St. in Idaho Falls and 1901 S 12th E. in Ammon. Visit bit.ly/AlbertsonsCOVID19. For the Idaho Falls location, call 208-523-1090. For the Ammon location, call 208-524-1616.
— Blair Family Medicine: At 2001 S. Woodruff Ave. in Idaho Falls. Call 208-357-4633.
— Broulim's Pharmacy: Locations at 1855 W. Broadway St. in Idaho Falls; 3160 E. 17th St., Suite 164 in Ammon; and 2730 E. Sunnyside Road in Ammon. Visit bit.ly/BroulimsCOVID19. For Broadway, call 208-529-3638. For 17th, call 208-529-1795. For Sunnyside, call 208-522-3257.
— Eastern Idaho Public Health, an agency that oversees COVID-19 vaccinations for the region, hosts a vaccine clinic at the Grand Teton Mall, located at 2300 E. 17th St. in Idaho Falls. Call 208-533-3223. Visit eiph.idaho.gov for details.
— Heartland Pharmacy: 32250 E. 17th St. in Ammon. Call 208-497-3575.
— Mountain View Hospital: At 2327 Coronado St. in Idaho Falls. Call 208-360-7421.
— Rocky Mountain Pharmacy at 3910 Washington Pkwy, Suite A in Idaho Falls. Call 208-528-9658.
— Southeast Idaho Family Practice: At 2775 Channing Way in Idaho Falls. Call 208-524-0133.
— Walgreens: Locations across Idaho Falls and Ammon with phone numbers are listed below. Visit for bit.ly/WalgreensCOVID19 online scheduling.
1. 1604 W. Broadway St. in Idaho Falls. Call 208-522-4655.
2. 535 E. 17th St. in Idaho Falls. Call 208-542-4569.
3. 3475 E .17th St. in Ammon. Call 208-227-5083.
4. 1725 1st St. in Idaho Falls. Call 208-419-4864.
— Walmart: At 500 S. Utah Ave. in Idaho Falls and 1201 S 2nd East in Ammon. Visit bit.ly/WalmartCOVID19. For Idaho Falls, call 208-528-8735. For Ammon, call 208-522-0204.