The Eastern Idaho Public Health board — which oversees everything from COVID-19 control policies to more typical responsibilities such as septic licenses and restaurant inspections — is preparing to add a new doctor to its ranks.
The process began earlier this summer, when Idaho Falls OB/GYN Dr. Barbara Nelson retired from her public service role. She served on the board for 15 years. Her retirement set in stage the replacement process that drew seven applications from doctors across Eastern Idaho Public Health, which spans eight mostly rural counties including Bonneville, Clark, Custer, Fremont, Lemhi, Jefferson, Madison and Teton. The counties' combined total population is 245,825, according to 2020 Census figures compiled by the Post Register.
"The physician position on the board of health is really critical to the decisions that we make, particularly involving medical type issues," Bryon Reed, chairman of the Eastern Idaho Public Health board, said in an interview Monday.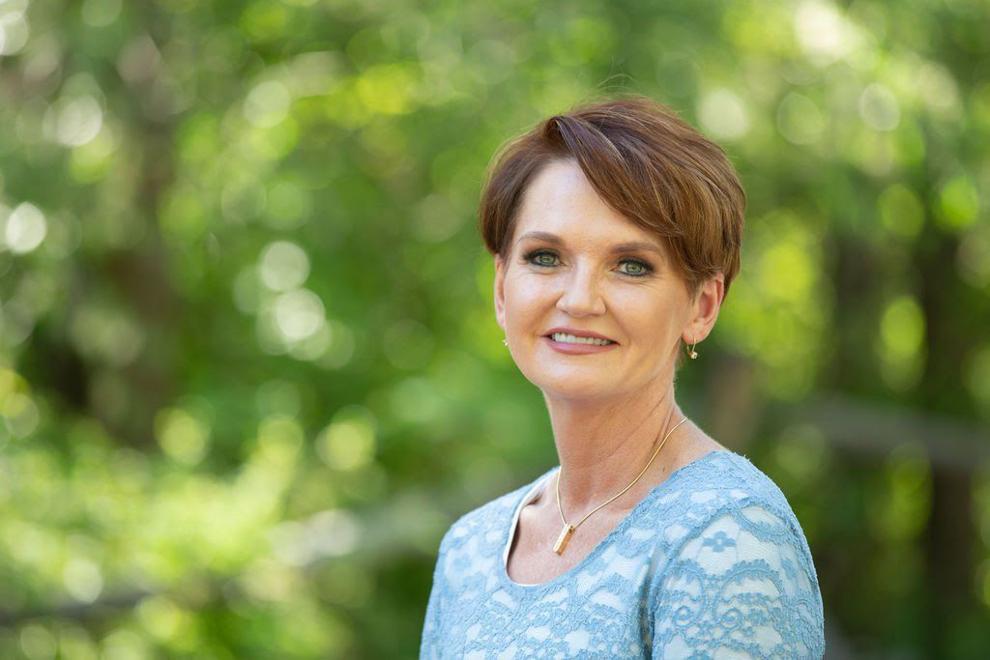 Applications for the eastern Idaho position were due 5 p.m. Labor Day.
The Post Register submitted a public records request the next morning for all application materials for the prospective physician board members. In response, Eastern Idaho Public Health provided the full, unredacted cover letters and curricula vitae, which are documents that detail career events and accomplishments.
Here's who's up for running in eastern Idaho:
The following four doctors have been invited to be interviewed at Thursday's regional health board meeting, Reed confirmed to the Post Register on Monday. He said they were selected for a variety of reasons, which he did not detail.
"All seven (doctors) that we interviewed last week were highly qualified and would be a great resource for the board, but the statute only allows one physician on the board, so we have a really difficult task of narrowing it down to just one. But for a variety of reasons, we moved those four names forward for the entire board to interview just because we felt like they might be the ones that would be the best to message the entire message of public health right now," Reed said.
Curtis works as Chief Medical Officer for Eastern Idaho Occupational Medicine Associates. He has been licensed to practice medicine in Idaho since at least 2002, state records show.
Curtis wrote in his cover letter that he knows the needs of people who live inside the health district. He said he was born in Idaho Falls and grew up on the west side of town. "As such, I am familiar with past, present and even potential future health issues, we as Idahoans face," he wrote.
He received his master's in public health from Loma Linda University in California in 2012, according to his curriculum vitae. Curtis, who also works as the Idaho National Laboratory site occupational medicine director, said he assisted "various entities regarding the COVID-19 response" last year. Referencing the pandemic, he acknowledged "this plague" is still an issue, but said other issues deserve attention, too.
"Of course this is an ongoing issue and there are a plurality of logistical challenges left in dealing with this plague. Even so, it is my professional opinion that we must not neglect other important health impacting issues facing our nation, state and local communities such as senescent diseases, mental health, obesity, substance abuse, EMS access, rural health care access, physician/ medical staff shortages and urban/ industrial developmental environmental impact matters," Curtis wrote.
Denson works as an OB/GYN at Teton Women's Health Center in Idaho Falls. She has been licensed to practice medicine in Idaho since at least 2014, state records show. She said in her cover letter that she has cared for the community's patients since 2014. She said in her resume that she practiced medicine in Missouri and Texas for a combined three years before.
She said in her cover letter she was inspired to apply for the job by witnessing the pandemic's firsthand effects on her patients and their families. She said the role of public health has advanced from "obscure to intensely important" since COVID-19 emerge. She said she would promote decisions driven by data and research if selected.
"As a potential future physician board member, I would like to provide the board with the most current research and objective data and use this information to craft public health policy tailored specifically to our community," she wrote in her cover letter.
She also hopes to spread her passion for preventive medicine. She said she could use the role to "begin to cultivate a healthier culture throughout the community."
Gardner founded Just 4 Kids Urgent Care in March 2018 in Idaho Falls, according to his resume. He is a pediatric intensive care doctor, who also serves as the president and chief medical officer at the urgent care clinic. He became licensed to practice medicine in Idaho in 2014, but has been licensed to practice medicine in various states dating back to 2008, according to his curriculum vitae.
"When it comes to serving our community, protecting our health, preserving our liberties, and preparing our families for the inevitable challenges ahead, I am ALL IN," Gardner wrote on his cover letter.
Gardner also wrote that he admired the work of public health professionals over the pandemic, who he has seen "literally change the world." Once "quiet, behind-the-scenes heroes" have taken on increasingly public roles, he said. And he spoke glowingly of regional public health officials.
"Particularly from our region's public health leaders, I have sensed an abiding commitment to do what is right and move forward," Gardner wrote. "This approach, and genuine commitment to others' well-being, resonates deeply with me. I feel that I too can make a meaningful contribution to this cause."
Gardner is also involved with federal hospital disaster planning. He testified before the Eastern Idaho Public Health board last December about hospital capacity constraints across the nation.
Stringam is chief medical officer at the Community Family Clinic, which is a federally qualified health center that serves patients who speak both Spanish and English. He became licensed to practice medicine in Idaho in 2015, state records show. The clinic also offers sliding fees for patients based on their income levels.
The clinic is part of the statewide, Latino-focused nonprofit organization Community Council of Idaho. The clinic has a main building in Idaho Falls and two clinics in rural eastern Idaho.
When the clinic hired Stringam in February, it helped expand services, including to give COVID-19 vaccines, he and the clinic's administrator told the Post Register in interviews at the time. Stringam said he hopes to be part of the site's plans to offer more services, including an in-house pharmacy, dental staff and another clinic with more services neighboring its main Idaho Falls building at 2100 Alan Street.
Stringam completed a family medicine residency in partnership with Duke University in June 2016, according to his curriculum vitae.
Here's who didn't make the shortlist:— Dr. Larry Staker works as a clinical practice improvement consultant for CPI Consulting in Island Park.
— Dr. David Boren is medical director of the Idaho Falls Employment Health Clinic.
— Dr. Doug Whatmore is a mostly retired physician who worked in critical care at Eastern Idaho Regional Medical Center.
Here's the process:A committee of four pared down the candidate list. Those people were health board chairman Bryon Reed, health district Director Geri Rackow, health board member Bill Leake (Teton County) and health board member Blair Dance (Fremont County).
The selection committee interviewed all seven applicants, Reed said. Afterward, it narrowed the candidate pool down to four. Those four will be interviewed by the full health board Thursday. Each interview is scheduled for 30 minutes, Reed said. After the interviews conclude, the board will enter executive session — when the public cannot view or hear the meeting — to deliberate, Reed said. But it's not guaranteed that the committee will vote to nominate a candidate, he said.
"If we come to a decision, when we come out of executive session, we would take some action at that time," Reed said.
Whatever vote the health board may take wouldn't be the final say. It would begin a longer process to ratify the candidate's nomination. A majority of county commissioners in the eight counties that lie within Eastern Idaho Public Health must approve of the nominated candidate in order for them to begin their term.
Reed said the physician board member would start as soon as the health board receives notification back from the counties about the candidate's ratification.