Name: Otiorhynchus meridionalis
Alias: The Lilac root weevil is a solid black beetle-like insect that is approximately a quarter of an inch long. The adult form has jointed antennae and an extended mouth that resembles the face of a hippopotamus. Larvae are small, white grubs that look like billbugs or other beetle larvae. Lilac root weevils have one generation per year, with the adults laying their eggs in the late fall around the host plants. The larvae feed below ground the rest of the year and pupate throughout the winter, ready to emerge as adults in the late spring. They are nocturnal and only feed at night.
Crimes: Lilac root weevil is responsible for the overwhelming majority of the notched leaves seen on most lilac plants throughout eastern Idaho. The adults sneak out under the cover of darkness and consume the leaves of the host plants. The larvae, however, can cause more damage below the soil. Larvae feed on the roots, which can significantly stunt or even kill new establishing shrubs. They love lilacs but can attack other shrubs, as well.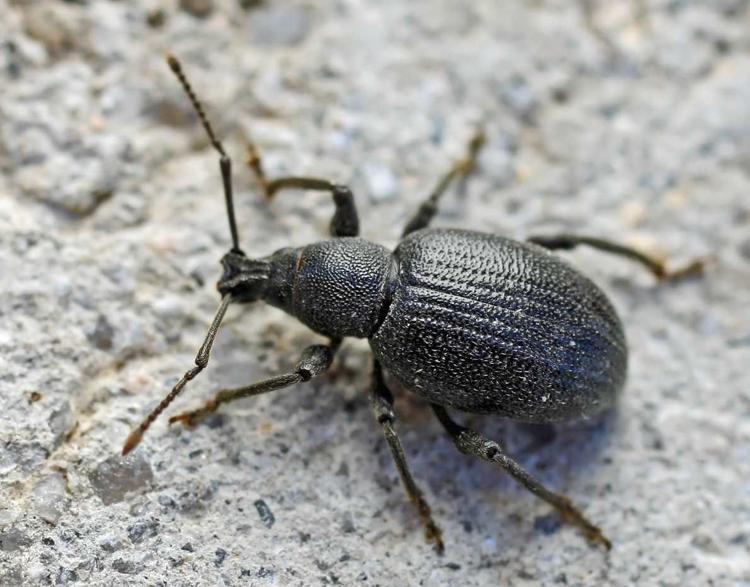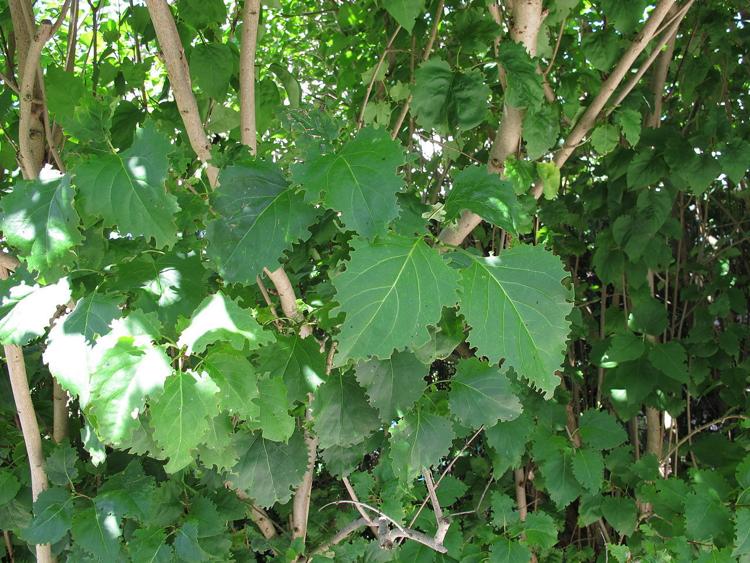 Redeeming qualities: none known.
Sentence: Larvae can be treated from April to September using a systemic insecticide such as Imidacloprid around the root zone of the host plant. Applications are most effective in the spring. Adults can be knocked back using a pyrethroid based insecticide, or by simply applying a sticky band (such as duct tape) with the sticky side out around the outside of the trunk of the host plant. Be sure to check this band often to ensure the shrub is not being girdled. Be sure to always read and follow label instructions.