Rep. Priscilla Giddings, R-White Bird, is always aiming for Idaho to be a veteran-friendly state.
She said it has been a pursuit since joining the Idaho House of Representatives in 2017, which followed nine years on active duty in the U.S. Air Force where she tallied nearly 1,000 combat flight hours and was awarded nine air medals.
"Veterans issues is probably my No. 1 issue that I like to focus on as a legislator," said Giddings, who noted she also aims to assist active-duty members. "It seems like every year we have a couple things that come up related to veterans."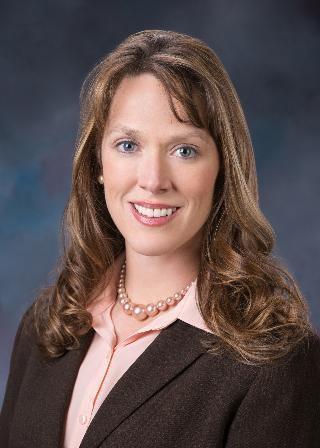 Giddings, a speaker for veteran causes, will speak at Idaho Farm Bureau's ninth-annual Salute to Idaho Veterans, which will be held Friday from 10:30 a.m. to 1 p.m. at Farm Bureau's Pocatello building.
This comes a year after she was named the 2018 Outstanding Idaho Woman Veteran by the Idaho Division of Veterans Services.
Among her accomplishments in the House is sponsoring a bill passed in 2018 that may reduce a year's property taxes by as much as $1,320 per veteran who has a 100 percent service-connected disability and lives in Idaho. She continues to look for more property tax credits for disabled veterans, such as those rated 100-percent unemployable.
As far as navigating the political sphere, Giddings said she was helped a "little bit" from her military experience, which she said gave her opportunities to travel across America, visit more than 30 countries, work with diplomats and perform other military activities.
But the Republican discovered that Idaho political scene was far from what she expected.
"I was very surprised by what little collaboration goes on. I was disappointed to see there's a group of people who make all the decisions and there's a lack of communication inside the legislature," Giddings said. "I'm learning a lot. I'm able to help and represent veterans. I'm able to jump into a lot of different issues that I think are important to Idahoans."
Giddings said serving people at the state level seemed like a suitable step after serving her country in the Air Force.
"Flying a thousand hours over the skies of Afghanistan and watching our American and allied forces trying to fight for the freedoms of Afghanis and other people overseas, it really made me appreciate the freedoms we had here in American and even Idaho." Giddings said. "I really wanted to be involved locally and keep striving for freedom at the local level. … I just wanted to keep giving back."
Before being elected in 2016 to represent District 7, she was an active-duty military member from 2005-2014 and participated in three combat deployments in Afghanistan that each spanned around a half-year.
"Flying is an awesome job. I don't know if I miss Afghanistan at all," said Giddings, whose father was in the U.S. Air Force during the Vietnam War. "I miss the travel opportunities. I graduated from Riggins High School and it gave me the opportunity to travel all over the world. Personally, I enjoyed those opportunities."
Giddings still works in the Air Force Reserves as the 345th Outreach Squadron Lead.
On top of that, she is a wife and mother of two children, who are around 18 months and two months old.
"The legislator has been a good mom job. It's part-time," Giddings said. "Now that I'm raising my kiddos, it's an opportunity for me to keep serving while also being a mom."