Rural health clinics in Idaho are slated to receive $4.4 million in federal funds to expand COVID-19 testing access, the U.S. Department of Health and Human Services announced Friday.
Forty-four rural health clinics in Idaho will each receive $100,000. In total, more than 4,200 rural health clinics across the country are receiving the same amount out of a $424.7 million pool. HHS said later this summer another $35.3 million will be distributed to certain rural clinics.
"The Biden-Harris Administration recognizes Rural Health Clinics as critical partners in closing health equity gaps, especially related to COVID-19," HHS Secretary Xavier Becerra said in a news release. "Today's investments will help Rural Health Clinics keep and expand COVID-19 testing and mitigation services for people in rural parts of the country, including those who live in our nation's underserved communities."
The $460 million testing program was created under a sweeping federal relief package passed in March.
At many times during COVID-19 case surges in Idaho, health officials asked providers to reserve testing only for people who had symptoms. At times in rural communities, "just because you present with symptoms of COVID doesn't necessarily mean a provider will suggest you get a test," said Diana Schow, who directs the Institute of Rural Health's Southeast Idaho Area Health Education Center at Idaho State University.
Schow said she learned about testing access and other COVID-19 issues in interviews through her work in the CommuniVax project, which ISU's public health department participates in along with several other colleges nationwide. The team of researchers at ISU focuses their research on Hispanic communities in rural southeast Idaho, interviewing 89 people in total. Meanwhile, she said some people feared a COVID-19 test because a diagnosis meant they couldn't work.
"If you get symptoms, and you have to quit work, that can be really financially devastating to families," she said in a phone interview on Monday afternoon.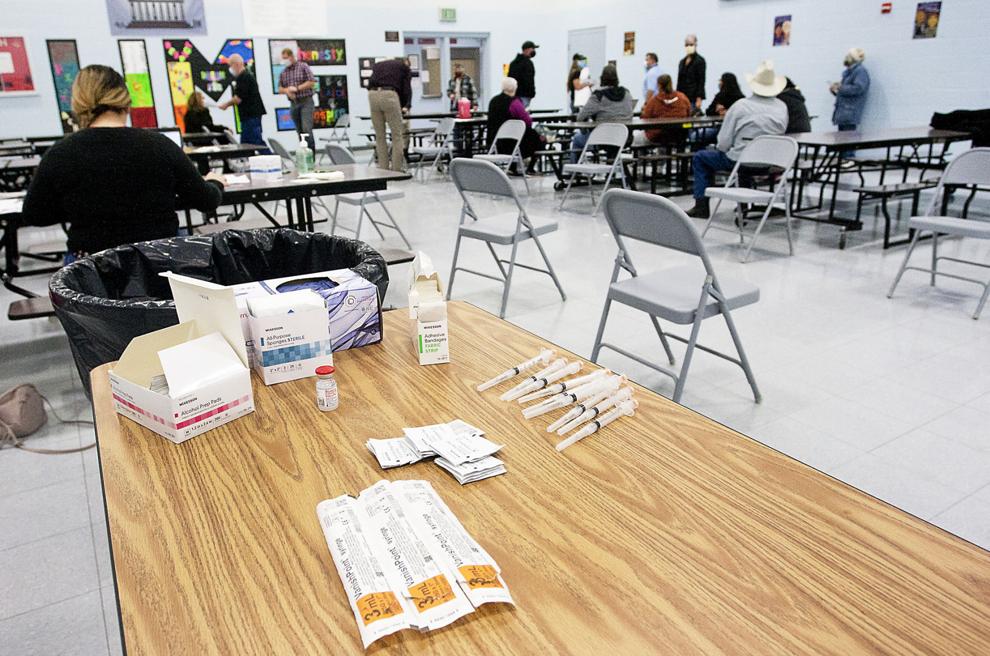 To be classified as rural health clinics, facilities must apply and meet certain requirements, including residing in areas that have been designated as having a shortage of health professionals or being medically underserved. Facilities must provide basic health management services, known as primary health care, including laboratory services. Facilities solely focused on rehabilitation or mental health cannot be classified as rural health clinics, according to guidelines from the Idaho Department of Health & Welfare.
The state health department says there are 48 rural health clinics in Idaho, according to a list last updated in April. Almost half are located in eastern and southeastern Idaho rural areas, surrounding the larger cities of Idaho Falls and Pocatello.
Jeanie Gentry, CEO of Steele Memorial Hospital in Lemhi County, a mountainous area home to about 8,000 people near the Idaho-Montana border, said in a phone interview Monday morning that she was still figuring out rules dictating how the funds can be spent. But, she said, the burden of COVID-19 on Idaho hospitals is much lighter than last year's.
"Honestly, we have hardly had any patients since the first of the year," Gentry said. She also oversees Steele Memorial Clinic, located across the street from the hospital. "We have a certain small number of people come through the clinic, and every once in a while somebody is diagnosed positive, but I think we have had maybe two inpatients since the beginning of the year."
"Hopefully that trend will continue," she added. "We don't know what is going to happen with this virus," such as dangerous mutations of the virus which have largely not caused strains to Idaho health care resources. "... But after last year, I feel much more prepared to handle a lot of things."
In states neighboring Idaho, HHS has allocated $5.6 million for rural Montana clinics, $9.4 million for Oregon clinics, $1.3 million for Utah clinics, $1.6 million for Nevada clinics, $9.3 million for clinics in Washington and $2.1 million for Wyoming clinics.