A local man was arrested Tuesday and faces murder and kidnapping charges in connection with a cold case involving a former Pocatello woman missing since January 2015.
Ronald Todd Weerheim, 55, of Chubbuck, is currently incarcerated in the Bannock County Jail awaiting extradition to Lincoln County, Wyo., after authorities there last month uncovered the remains of Weerheim's ex-girlfriend, Joann Hakes, according to a Lincoln County Attorney's Office news release.
Authorities say Weerheim kidnapped and murdered Hakes but they haven't yet released any details on the evidence that led them to file the charges against him.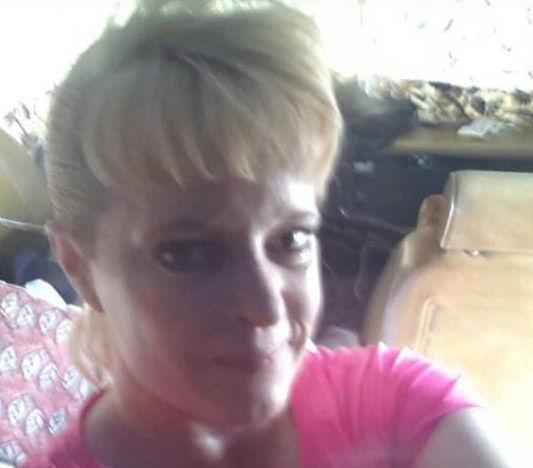 Then 43 years old, Hakes was last seen on Jan. 3, 2015, leaving the Silver Stream Lodge in north Lincoln County near Afton, Wyo., Capt. Brian Andrews with the Lincoln County Sheriff's Office told the Journal in May of last year. Authorities in Lincoln County uncovered Hakes' remains near Etna, Wyo., on May 18, Lincoln County prosecutors said in the release.
On Tuesday, Wyoming Division of Criminal Investigation agents, Lincoln County sheriff's deputies, Idaho State Police troopers and Chubbuck police officers executed a search warrant at an apartment on the 4300 block of Yellowstone Avenue in Chubbuck, Lincoln County prosecutors said in the release.
The search warrant led to police obtaining an arrest warrant for Weerheim, who was taken into custody at the apartment without incident shortly thereafter, authorities said. Weerheim has been charged in Lincoln County with first-degree murder and felony kidnapping. If convicted, he faces a maximum penalty of life in prison or the death penalty. Lincoln County prosecutors have not yet said whether they will seek the death penalty against Weeheim.
Lincoln County Attorney Spencer Allred said he expects Weerheim will be extradited in the next few days. 
Andrews told the Journal last year that the cold case regarding Hakes' disappearance was assigned to the Wyoming Division of Criminal Investigation.
"The circumstances of her disappearance are suspicious," Andrews said in May 2018. "But with no leads or any new information the case went cold and has since been assigned to the Wyoming Criminal Investigations Division for further investigation."
Hakes' daughter, Laura Jones, told the Journal last May that her mother left the Silver Stream Lodge in a truck with two male acquaintances with only her debit card, leaving behind her cellphone, purse, car and clothes.
Hakes was last seen wearing a black fleece jacket, blue jeans and a white T-shirt.
Originally from Pocatello, Hakes was living in Afton at the time of her disappearance.
"Even if my mom and I had gotten into a fight, we were still sure to call each other on Mother's Day or during the holidays," Jones said last year. "It's not like her at all to not call or try to make contact."
The Lincoln County Sheriff's Office searched for evidence, conducted interviews and completed the necessary paperwork to get Hakes into law enforcement's missing persons database for the U.S. and Canada.
"Two years ago, we asked (Wyoming Criminal Investigations Division) to get involved and utilize their resources and expertise and equipment, which are some things that we don't have here locally," Lincoln County Sheriff Shane Johnson said. "We have been working on this nationwide. We have contacted groups of people and organizations that focus on missing persons. There was a podcast done about (Hakes). And with that comes calls from all over the country from people reporting that they have something to share."
The tips included everything from messages from the other side via psychic readings to sightings in various cities around the United States. Still, no answers turned up that would lead to solving the mystery and closing the case. That is, until last month.
In the spring of 2019 weather patterns and a little luck came into play.
"Without going into too much detail (Hakes') remains were found in a shallow grave," Johnson said. "There was some luck as well as circumstances created by the weather and some earth movement that led to the discovery of those remains."
The scene was secured and the work to identify the remains began.
"We thought we knew what we had and I want to emphasize that throughout this investigation both before and after the remains were located that we stayed in contact with the family," Johnson said. "We didn't want to blindside them with the events that were taking place."
DNA analysis confirmed that Hakes had been found at last. With that confirmation came a rush to complete the necessary paperwork to secure search and arrest warrants for Weerheim.
"He was (Hakes') boyfriend at the time of her disappearance," Allred said. "She was living with him at that time. Connecting him with her disappearance was really the result of four years of investigation by the Lincoln County Sheriff's Office. They have really worked hard on this and so once we had her remains and confirmation that it was indeed Joann Hakes, we were able to get those warrants and make the arrest."
For the Lincoln County Sheriff's Office and the family and friends of Hakes, the discovery of her remains closes a difficult chapter.
"This case has just been hanging out there," Johnson said. "We thought we knew kind of what had happened this whole time. But knowing it and proving it are two different things. Hopefully, this discovery will bring some closure to the family. There is always a sigh of relief even though maybe things didn't turn out the way you hoped that they would."