The true crime series "Cold Justice" will air an episode about the Stephanie Eldredge murder investigation Saturday.
The show is a true crime series that follows Kelly Siegler, a former prosecutor from Harris County, Texas, and a team of investigators who work with local law enforcement offices around the country to investigate unsolved cases, providing assistance and funding in exchange for access to the investigation.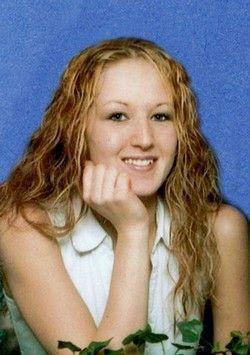 The episode will air on Oxygen, a cable television channel owned by NBCUniversal, at 4 p.m. in southern Idaho. Oxygen is channel 114 on CableOne, channel 251 on DirecTV and channel 127 on Dish. The episode is titled "Family Betrayal."
The Idaho Falls Police Department and Bonneville County Prosecutor's Office announced last week that Kenneth Ryan Jones, 30, had been charged with second-degree murder for Eldredge's death. Jones' brother was in a relationship with Eldredge at the time.
Police Chief Bryce Johnson thanked Cold Justice for its assistance during the investigation, saying the show provided funding to test and retest evidence.