Kenneth Jones admitted to killing Stephanie Eldredge in court Thursday, pleading guilty as part of a plea agreement in a case that has haunted Idaho Falls for 13 years.
"I pushed her, causing her to fall back and hit her head, which she never recovered from," Jones said.
Jones pleaded guilty to voluntary manslaughter, a charge reduced as part of the agreement from second-degree murder. He also pleaded guilty to destruction of evidence and obstructing officers.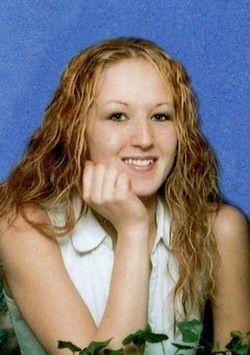 The plea agreement states Jones' defense attorney, Curtis Smith, and Bonneville County Prosecutor Daniel Clark will jointly recommend he be sentenced to a minimum of nine years in prison for the manslaughter charge with an indeterminate period of six years. They would recommend an indeterminate five-year sentence for destruction of evidence and one year in jail for obstruction.
District Judge Joel Tingey revealed the sentences would be served consecutively, meaning Jones would effectively be sentenced to a minimum of 10 years in prison and up to 21 years. The plea agreement would require the sentence to be prison, with no arguments for probation or retained jurisdiction.
Tingey said the plea agreement is binding, meaning if he picks a sentence outside of the parameters set in the agreement, either side can withdraw from the agreement.
Jones has been incarcerated for arson since 2011, with his sentence scheduled to end in 2023. Both attorneys will be free to argue whether his sentence for the new charges should be served consecutively or concurrently with his arson case.
The death of Stephanie Eldredge was a mystery for 12 years. She disappeared in 2007, and her body was discovered in the foothills near Idaho Falls in 2010.
Jones was living in the same home with Eldredge at the time of her disappearance. She was dating his brother, Michael Jimenez, and had a child with Jimenez.
Linette Thiessen, Jimenez and Jones' mother, came home around 12:30 p.m. on Aug. 20, 2007, to find Eldredge was gone and the baby was alone.
Police interviewed Thiessen, Jimenez and Jones multiple times over the years. While Thiessen and Jimenez were consistent in their statements, Jones reportedly changed his story multiple times.
When Eldredge's remains were found three years later, her body was wrapped in a blanket and her wrists were bound by tape. Similar pieces of tape had been found in Jones' car.
One of the most significant pieces of evidence came from a former cellmate Jones served time with in 2009.
More than a year before Eldredge's body was found, Eddie Arellano told police Jones confessed to him about killing her. Jones reportedly told Arellano that he and Eldredge had an argument that ended with him killing her.
Details Arellano shared were consistent with discoveries the police investigation made in 2010, including that Eldredge had been wrapped in a blanket. Arellano also said Jones admitted to burying her in the foothills.
"I didn't know what else to do, and I panicked, and I tried to hide the body in the foothills," Jones said in court Thursday. He also admitted to lying to officers multiple times during interviews.
Jones is scheduled to be sentenced at 1:30 p.m. Jan. 21 in the Bonneville County Courthouse.