A Dillon, Montana, man has been charged in connection to the insurrection at the Capitol in Washington, D.C., earlier this month.
Henry Phillip Muntzer, 52, is charged with unlawful entry or disorderly conduct and for being in a restricted building or on restricted grounds. Charges against Muntzer were filed Thursday in federal court in Washington, D.C.
Muntzer is the first Montanan to be charged in connection to the riot, according to the U.S. Department of Justice's website. He is being held at the Missoula County jail, according to its online jail roster.
Muntzer is accused of being one of hundreds of people who unlawfully entered the Capitol on Jan. 6 while Congress was meeting to certify the 2020 election results. Five people, including one Capitol police officer, were killed during the incident.
President Joe Biden, members of Congress and former president Donald Trump have denounced the violence and called the acts "un-American." Biden has gone as far as calling people involved in storming the Capitol "domestic terrorists."
The Dillon Tribune first broke news of Muntzer's arrest on Wednesday. The weekly newspaper described him as well-known for the Q-Anon-supporting mural on his business, Dillon Appliance. Q-Anon is a baseless and convoluted conspiracy theory centering on Trump fighting against a child sex trafficking ring involving Democrats.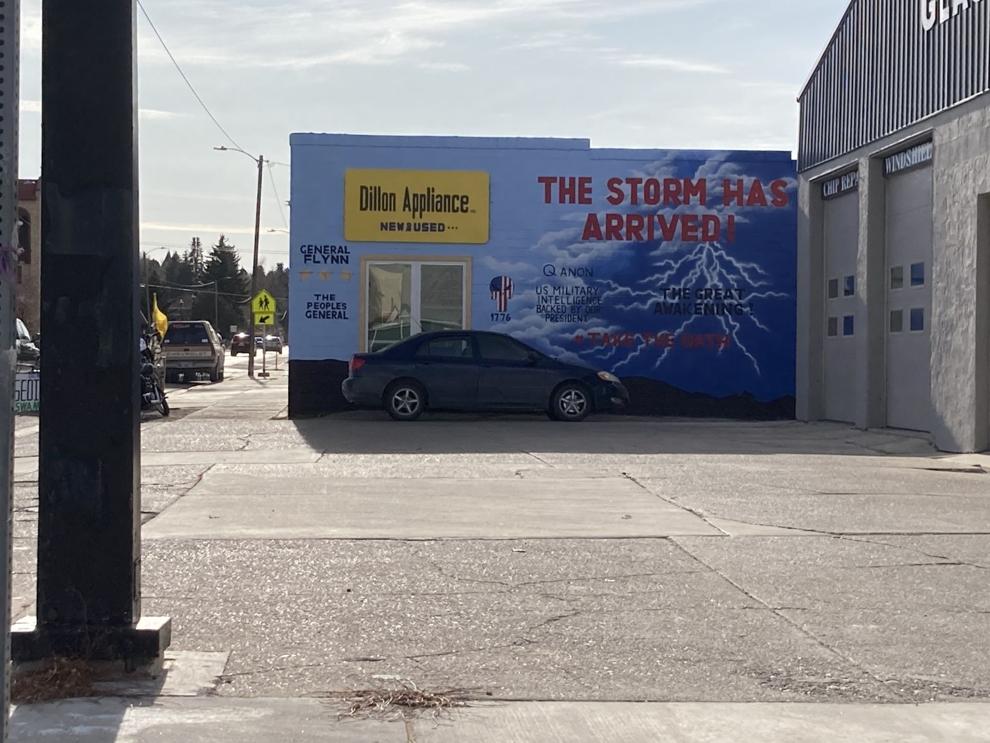 The Tribune also reported that Muntzer touted being at the riot on his Faceook page, which has been taken down.
In an affidavit, federal authorities described how the rioters made way into the Captiol building. Federal authorities said that sometime between 2 p.m. and no later than 4 p.m., Muntzer entered the Capitol building.
While inside, Muntzer gave an interview that was later posted on YouTube. Federal authorities said Muntzer was seen on MSNBC footage of the incident. A screenshot was included in the affidavit.
Muntzer posted to Facebook a video taken from the Capitol building, overlooking a balcony that officers were occupying.
Muntzer also posted a video taken from inside the Capitol building. Authorities said Muntzer could be heard saying that he was part of the group that "stormed the Capitol" and that the group was able to "push through Capitol police and enter several chambers."
"I did not see anyone get hurt other than tear gas and pepper spray and I got sprayed a lot," Muntzer said in the video. "We sent the message that we are not going to take it, we want our country back."
An interview with Muntzer the day after the Capitol riot was posted on YouTube. Muntzer, who was wearing a blue jacket with "Hank" embroidered on it and gave his full name, said during the interview that he was inside the Capitol for about an hour.
An informant who recognized Muntzer tipped off the FBI that Muntzer lived in Dillon and owned a business there.