The jury trial for Brian Dripps, who is accused of raping and murdering Angie Dodge, will be held in Bannock County.
District Judge Joel Tingey made his ruling Tuesday in favor of defense attorneys' motion for a change of venue.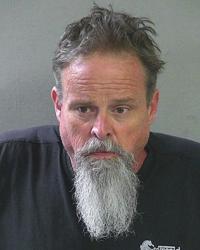 "The Court having reviewed the record, and good cause appearing, the motion is granted," Tingey wrote in his order. "The trial in this matter will be transferred to Bannock County. All other proceedings shall remain in Bonneville County."
Dripps was arrested in May 2019 after a 23-year-long investigation found his DNA matched samples recovered from Dodge's home.
The case has drawn national media attention since 1996, in part due to the arrest, conviction and exoneration of Christopher Tapp for the murder, for which he served almost 20 years in prison. Tapp was arrested in 1997 and wrongfully convicted of murder and rape in 1998 after he told police he was one of several people who took part in the murder. Tapp's case came under scrutiny when a 2014 review by Judges for Justice concluded his confession had been coerced by officers over several hours of interrogation. He was exonerated in July 2019 after Dripps was arrested for Dodge's murder. Tapp filed a tort claim in November indicating he intended to sue the city of Idaho Falls.
Dripps' attorneys had suggested moving the case further, suggesting the trial be held in Boise. Tingey's decision means the case will be held closer to Bonneville County, reducing expenses associated with trials held far from the county where the alleged crime occurred.
If a plea deal is not reached, the trial could last weeks. The trial is scheduled to begin June 8.
Dripps is charged with first-degree murder, punishable with a minimum of 10 years in prison and up to a life sentence. He is also charged with rape, punishable with up to life in prison.
A status conference is scheduled for 8:30 a.m. Nov. 4. A motion to suppress hearing, in which attorneys will argue whether Dripps' confession will be permissible at trial, is scheduled for 9:30 a.m. Dec. 1.