For 27 years Michael Whiteley has sat in prison telling anyone who will listen about his case. He has steadfastly claimed he's innocent of the charge that landed him a life sentence.
Court filings from the past year show there are others who have doubts about his guilt as well.
Whiteley, 69, was arrested in January 1991 after he reportedly kidnapped and raped his ex-wife, Sylvia Canido. Whiteley was convicted in a jury trial based largely on Canido's testimony and in August of that year he was sentenced to up to life in prison.
But public outrage over any perceived injustice in Whiteley's case is all but nonexistent. There've been no NBC Dateline specials, no Starz true-crime documentaries, no Innocence Project cause célèbre. Those types of efforts helped finally get Christopher Tapp out of prison 20 years after he was convicted of the rape and murder of Angie Dodge.
Tapp was released in March 2017, 10 years before he would have even been eligible for parole. And while Tapp's rape conviction was vacated — his DNA was never linked to the crime — his murder conviction remains on his record.
Last month, Brian Leigh Dripps, the man whose DNA reportedly matches that at the Angie Dodge crime scene, confessed to the crime and told police he acted alone.
But that's not to say the two 1990s era convictions don't have some similarities.
Tapp had support and tireless advocacy from Carol Dodge, Angie's mother, who came to believe the man convicted in her daughter's murder had been wrongly accused. Whiteley has Lyman Martin, a longtime Idaho Falls businessman who became interested in the case in 2008 after reading a two-part series about it in the Post Register.
Both cases also were investigated by former Idaho Falls Police officer Jared Fuhriman, who went on to become a two-term mayor.
Both cases include allegations of false, coerced statements with Fuhriman playing a key role.
Martin is persistent and insistent in imploring both the media and the courts to take another look at Whiteley's case. He has spoken with Whiteley almost twice a day every weekday for the past seven years and has a pile of letters and court documents that he hopes will help him make Whiteley's case.
But so far, those efforts have gained little traction.
Canido's testimony has long raised questions among legal experts due to letters signed by Canido recanting her statement. Canido later denied writing those letters.
Since 2018 two court filings from two different people added to those questions: A statement by a woman saying Canido told her Fuhriman coerced her testimony, and a filing by Canido's former son-in-law from another marriage stating Canido had used her marriage to take money from his father.
Whiteley and Canido met in August 1990 when she answered an ad he posted for house cleaning. Whiteley said Canido, an immigrant from Bolivia, pursued him in the hopes of gaining citizenship, which Canido denied.
They married just two months after meeting, a wedding Canido later claimed she was forced into. The wedding was annulled when it was learned Canido already had a husband in Bolivia named Carlos Almanza.
Canido alleged in January 1991 that Whiteley kidnapped her and raped her on a trip to Utah, never letting her out of his sight.
Stevan Thompson, Whiteley's defense attorney for the trial, negotiated a plea agreement that would have required him to admit to second-degree kidnapping and receive less than a year in prison. Whiteley refused. And in 1991 Canido's statement was enough to lead to a guilty verdict.
Two witnesses, neither of whom testified in the 1991 trial, said they saw Canido walking about freely during the time she claimed to have been kidnapped.
In 1997, Whiteley was initially granted a new trial after Melvin Osborne, a school principal in Utah, said he saw Whiteley and Canido at a gas station during the time frame of the alleged kidnapping. Osborne said Whiteley introduced Canido to him, and that Canido did not seem like she was being held against her will. The Idaho Supreme Court ultimately blocked the second trial, and Whiteley's conviction stood.
Shirley Higbee, who was a maid at the Astro Budget Inn in Cedar City, Utah, in 1991, saw Canido while she was reportedly being kidnapped. Canido was alone, Higbee said, and she did not see Whiteley.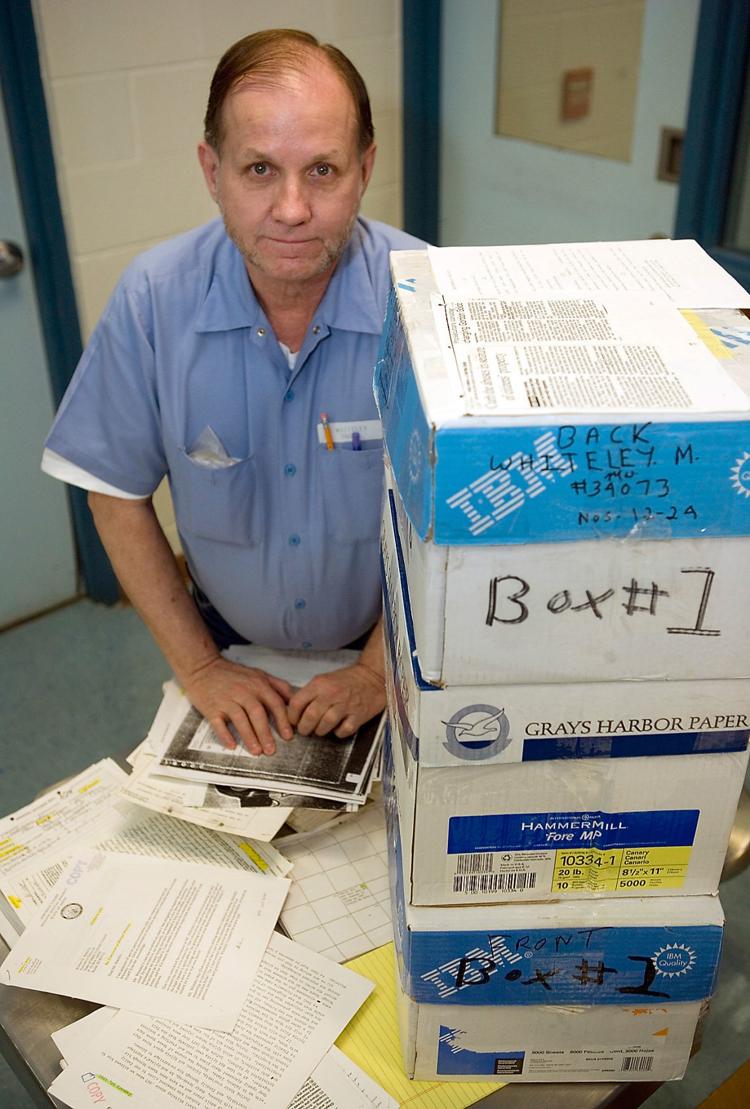 Whiteley's case file includes two letters signed by Canido. The letters state Canido lied about the accusations against Whiteley and say she was threatened with ex-communication from The Church of Jesus Christ of Latter-day Saints by her mother, Raquel Gonzales. Canido later said Whiteley wrote the letters.
In a recorded phone call presented at Whiteley's trial, Gonzales is heard threatening Canido with ex-communication, and telling Canido she would put Whiteley in jail.
Fuhriman, the officer who arrested Whiteley, also is named in a certified statement submitted by Joyce Williams in March 2018.
Williams states she used to be in a relationship with John Commander, Canido's fourth husband, and that Canido told her and Commander that Fuhriman, who had served as an LDS church bishop, told her to lie about the rape, and that she would be excommunicated from the church if she didn't lie.
In a phone interview with the Post Register, Williams stood by the statement she submitted.
Several of the paragraphs in the statement are framed as questions with Williams writing answers in print. When asked about these questions, Williams, who is 87, could not recall who submitted them to her or that there had been questions in the notarized statement, saying that if she wrote it, "It must be true."
Martin said Whiteley wrote Williams' statement and she added to the text.
Brett Commander, John Commander's son also submitted a statement to the court. Brett Commander said he did not know directly if Whiteley is guilty of the kidnapping, but his experience with Canido made him believe she was untrustworthy as a witness.
Brett Commander learned Canido, who was John Commander's junior by 40 years, wanted to marry his father in 2006. He also learned she was still married to an Idaho Falls man, who she eloped with just months after she said she was kidnapped and raped.
Brett Commander discovered Whiteley's case while doing a background check. He also learned the man, Canido's third husband, went bankrupt four years after marrying Canido. After meeting Canido, John Commander spent much of his life savings on her and helped her gain U.S. citizenship.
Canido never moved in with John Commander after their marriage in April 2006, and he filed for divorce four months later. The marriage was annulled and Canido returned John Commander's wedding ring without the $20,000 diamond attached to it, according to Brett Commander's statement.
"My experience with (Silvia Canido) is that she is a disingenuous con artist with no conscience and she cares not if she destroys other people's lives," Brett Commander wrote.
Brett Commander said no one in his family had heard from Canido since the annulment. Efforts to track her down have been unsuccessful. Whiteley assumes she returned to Bolivia.
Whiteley's case has been heard at every level of the justice system except the United States Supreme Court. He has repeatedly filed requests for a new hearing based on evidence that has already been considered by the courts. He has never been granted parole due to his refusal to admit guilt.
His desperation for release, however, has often been Whiteley's own undoing.
During the 1991 trial, Whiteley made a poor impression on the jury by attempting to stare them down. Whiteley fancies himself a jailhouse lawyer and has acted without an attorney for years. He often makes aggressive and overly confident statements in his letters and court filings, which former District Judge Brent Moss once described as "caustic" and "unintelligible."
"Please do not try to second guess what I'm doing here," Whiteley wrote in a draft letter to the Idaho Innocence Project.
Martin often edits these letters and reminds Whiteley to be more professional in dealing with the courts.
Martin works for a company that finances purchases of business equipment. Piles of paperwork sit in his apartment, much of it filings in the case. He and a couple of close friends are the only regular contact Whiteley has outside prison walls. Sometimes Martin is a go-between for lawyers, journalists and others who want to talk to Whiteley. Other times, he's one of Whiteley's few friends.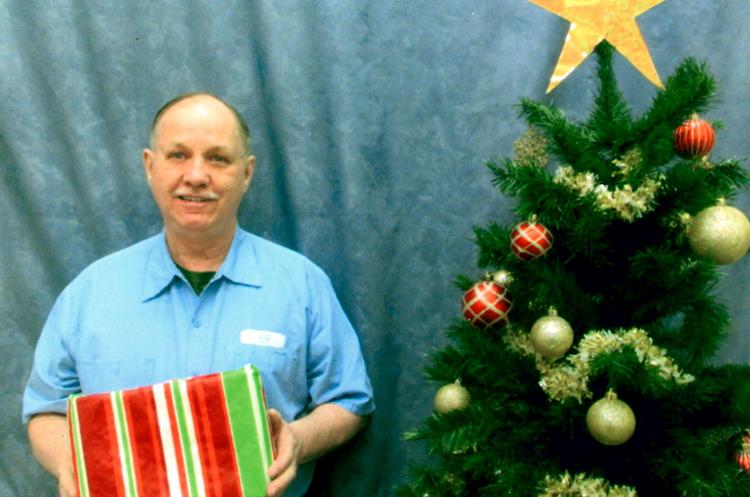 With few options remaining for seeking release, Whiteley said the thought of dying in prison terrifies him.
"The clock is ticking, tick-(tock), the longer it takes to put my story together and get it published not only do I age more, (my) health is increasingly (worse) as every month passes," Whiteley wrote in a May 11 letter to the Post Register. "I could die in here as an actual innocent man."