An Idaho Falls man was arrested Tuesday after he admitted to repeatedly throwing and dropping an 18-month old boy, causing serious injuries.
James Harris Dunkle Jr., 30, told police the victim had hit his head at least five times throughout the day.
Dunkle told Bonneville County Sheriff's Office deputies he was babysitting the child while his girlfriend was at work. He initially said he had been caring for and playing with the toddler, but left him alone on a bed to go use the bathroom. Dunkle said he returned to find the toddler had fallen from the bed.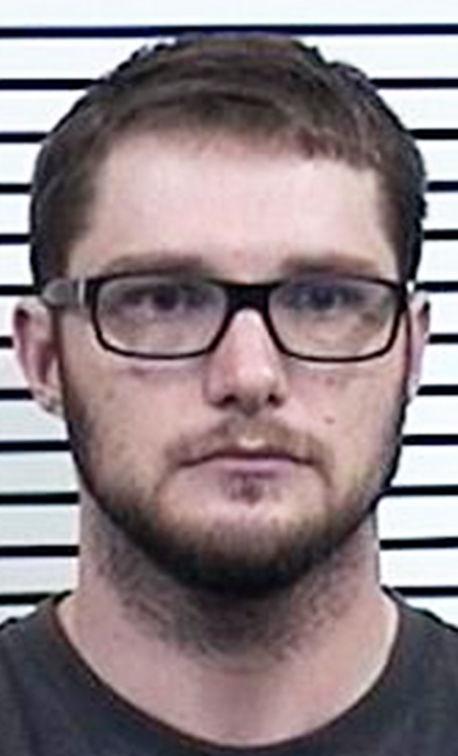 Dunkle said the child was unresponsive and had shallow breathing. He called the mother, who told him to call an ambulance.
Deputies found the victim's injuries were not consistent with Dunkle's version of events. The toddler had a fractured skull, bleeding on the brain, a collapsed lung, a lung contusion and red marks on his leg, back and buttocks. After further questioning, Dunkle admitted the toddler hit his head several times during the day.
According to the probable cause affidavit, Dunkle said he spanked the victim because he "freaked out" during a bath. When he was taking the victim to his room, Dunkle dropped the child, who landed head-first on the floor.
Dunkle said he shook the victim while picking him up, causing him to hit his head on the floor again. Dunkle added that he caught his foot on a rug while taking the child to a changing table and tried to toss him onto the table. He told deputies the victim hit his head on the table and landed face-first on the floor. Dunkle said the child later fell backward in his crib and "cracked" his head on the crib divider.
Dunkle admitted to throwing the baby horizontally and head-first onto a bed in frustration. He said the victim went across the bed and hit his head on a dresser. Dunkle added that he attempted CPR after the victim was unresponsive, but may have pushed too hard on the victim's chest.
The victim was taken to Eastern Idaho Regional Medical Center for treatment. He was later taken to Primary Children's Hospital in Salt Lake City via life flight. The victim's condition was unknown as of deadline.
Deputies arrested Dunkle, who was arraigned Wednesday for felony injury to a child, punishable with up to 10 years in prison. His bond was set at $25,000.
A preliminary hearing is scheduled for 1:30 p.m. Feb. 20 in Bonneville County Courthouse.