Editor's note: Larry and Kay Woodcock were identified by the wrong last name in the photo captions that originally accompanied this article.
———
REXBURG — Larry and Kay Woodcock, the grandparents of Joshua J.J. Vallow, announced at a news conference Tuesday that they are offering a $20,000 reward for the return of 7-year-old J.J. and his 17-year-old sister Tylee Ryan.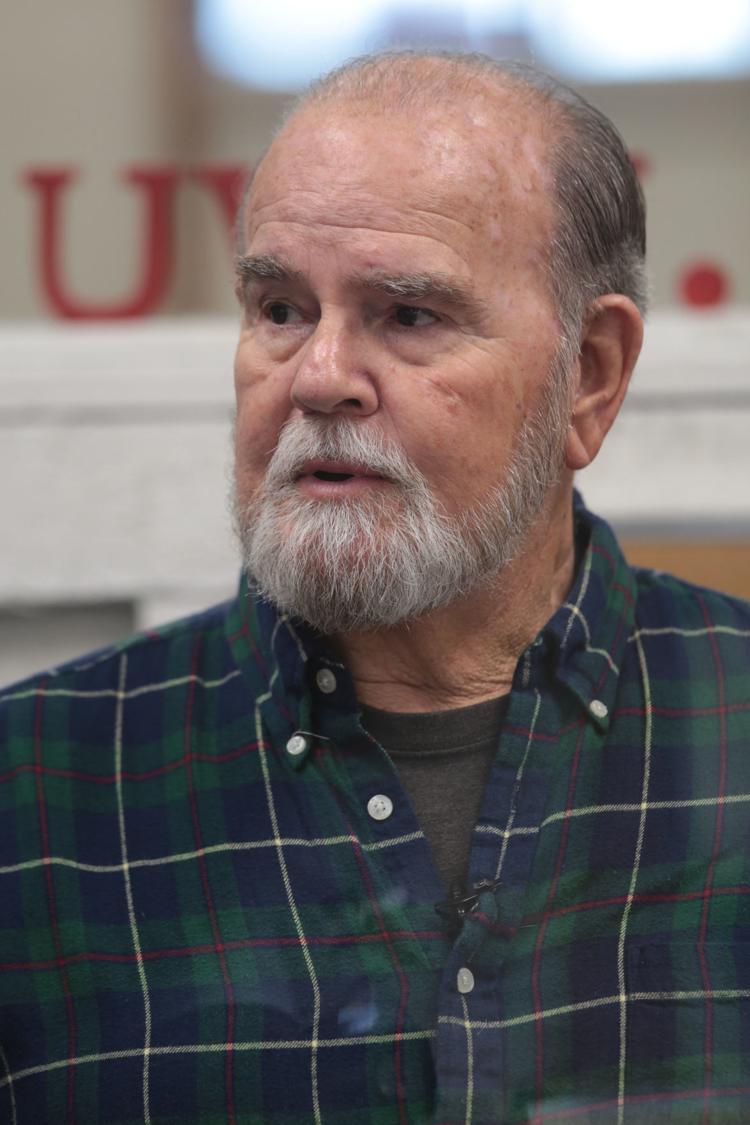 "We want only the best for them," Larry Woodcock said. "Please give them back to us."
The children were reported missing in November after friends and family members of their mother, Lori Vallow, reported they had not seen the children since September. Lori Vallow and her new husband, Chad Daybell, have ignored requests by the Rexburg Police Department and FBI to see the children and make sure they are safe.
Kay and Larry Woodcock talked about their love for J.J. describing him as a perpetually happy child who was always curious. They described Ryan as very intelligent for her age, having already graduated from high school.
"You won't find two smarter kids, and you won't find two kids with bigger hearts," Larry Woodcock said.
The search has drawn nationwide attention as law enforcement also are investigating the suspicious death of 49-year-old Tammy Daybell, Chad Daybell's former wife who died in October, a couple of weeks before he married Lori Vallow, herself recently widowed.
Kay Woodcock said she last spoke to J.J. Vallow on Aug. 10, and that the conversation lasted 36 seconds. She said it seemed as if J.J. was looking at someone off-camera and that he was being directed by them.
On Monday, a friend of Ryan's in Arizona shared with the Post Register copies of text messages sent from Ryan's phone on Oct. 25, the last apparent contact with Ryan. The friend said that after learning Ryan was missing, she became suspicious that the person responding was not Ryan.
The Rexburg Police Department has said it believes the children are in danger. A search warrant was issued Friday for Daybell's house in Salmon, where investigators collected dozens of items including computers, electronic devices, journals and medication.
The case has drawn attention because of the number of suspicious deaths around Lori Vallow and Daybell, including both of their exes and Lori Vallow's brother, Alex Cox.
Kay Woodcock's brother, Charles Vallow, adopted J.J., his biological grandnephew. Kay Woodcock said her brother and Lori Vallow took good care of J.J., but that Charles Vallow filed for divorce in January after his wife's behavior had grown increasingly erratic. He later decided to give the marriage another shot. He was killed in July after Cox shot him twice in the chest outside Lori Vallow's rental home in Arizona, claiming self-defense.
The Woodcocks made clear Tuesday that they regard Charles Vallow's death as a murder, though Cox was never charged. Kay Woodcock said her brother had been worried about Cox before his death, but she didn't specify why.
Cox himself died in December. Both incidents remain under investigation.
According to a report published Saturday by Fox 10 in Phoenix, Charles Vallow stated in his divorce filing that Lori Vallow believed she was a "translated being" sent by God to lead 144,000 people into the millennium.
"(Lori Vallow) believes that she is receiving spiritual revelations and visions to help her gather and prepare those chosen to live in the New Jerusalem after the Great War as prophesied in the Book of Revelations," the records said, according to Fox 10.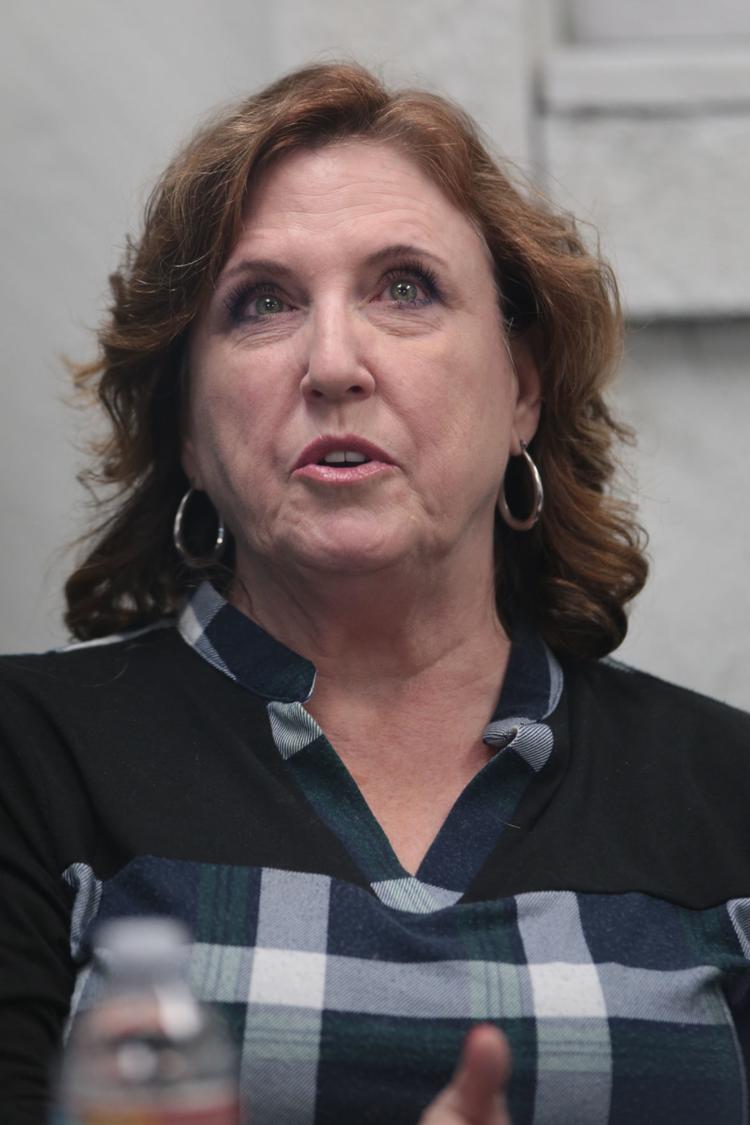 Kay Woodcock said that having her family subjected to such a strange scandal has been incomprehensible. She said she and Larry have become the clearinghouse for information on the case within the family.
"For us to tell our family these things, they are blown away," she said.
Kay and Larry Woodcock told reporters of the strange manner in which they learned of Charles Vallow's death. On the day after Charles Vallow was killed, Lori Vallow texted his adult sons, who live in Texas, and told them their dad had died and that she was making funeral arrangements.
"The way that was presented to the family was not normal in any way, shape or circumstance," Larry Woodcock said.
"All we knew was that he was dead," Kay Woodcock said. "Larry googled Charles' name and that was when we found out (he was shot to death).
"Larry called me and said 'They killed him.'"
Before moving to Idaho, Lori Vallow made several religious podcasts with Chad Daybell who also has written several religious fictional books about the end of the world.
Kay Woodcock said her brother told her he believed his wife was having an affair with Daybell.
Fox 10 reports the divorce papers state Charles Vallow obtained a protection order after Lori Vallow threatened to murder him "if he got in her way."
Kay Woodcock said she had heard about Lori Vallow's religious views from her brother. She believes Daybell and Lori Vallow have become involved in a cult.
When asked if they believed the children were still alive, Larry and Kay Woodcock said they were choosing to hold out hope.
"Until somebody tells us otherwise, we're going with that," Kay Woodcock said.
The Woodcocks are asking anyone with information to contact the Rexburg Police Department at 208-359-3000 or the National Center for Missing & Exploited Children at 1-800 843-5678.
The grandparents have also set up a website, findjjandtylee.com, where anyone who has seen the children can leave a tip.