The man accused of murdering Stephanie Eldredge in 2007 was bound over to district court after a six-hour preliminary hearing.
Kenneth Ryan Jones, 30, was charged in March with second-degree murder for the killing.
On Wednesday, Jones sat in court as prosecutors called witnesses who testified and presented evidence of his guilt, some doing so under a subpoena. Jones' attorney, Curtis Smith, questioned the witnesses extensively in a bid to defend his client and discover more details about the investigation.
Bonneville County Prosecutor Daniel Clark first called Michael Jimenez, Jones' brother, and Linette Theisen, his mother. Both testified they had not met with Clark until minutes before the hearing and that they had not wanted to be present for the hearing. Both witnesses struggled on the stand to remember the details of what happened on the day Eldredge was reported missing, but mainly restated details that have been revealed in police reports.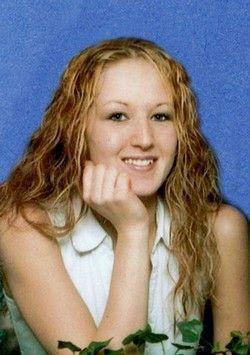 Jimenez was engaged to Eldredge at the time of her death and had a child with her. He said the last time he saw her was around 6 a.m. when he left for work. She called him around 9 a.m. to say she was not feeling well. When Jimenez tried to call her back, she didn't answer.
Theisen testified she came home around 11 to find Jones in the bathroom. She left and returned later to find the baby home alone. She did not see Eldredge either time.
Jimenez reported seeing Jones at the intersection of Ammon Road and Sunnyside Road at 11:45 a.m. on the day Eldredge disappeared. Jones turned east, in the direction of the Ammon foothills where Eldredge's body would be found in April 2010.
Both Jimenez and Theisen said Jones was behaving oddly when they saw him. After Eldredge was reported missing, Jimenez said he noticed scratches on Jones' neck.
"He just looked like something wasn't right," Jimenez said.
Clark then called Eddie Arellano, who served prison time with Jones in 2009. Arellano was arrested last week after he refused to answer the subpoena issued to him.
Clark asked him why he had not wanted to testify. Arellano said he did not like being "a rat," but wanted justice for Eldredge.
Arellano said he had been friends with Jimenez and befriended Jones in the hopes he could find out what happened to her. Under questioning from Smith, however, Arellano admitted he had initially approached police with the hopes he could get a deal for his own case.
Arellano said Jones admitted in 2009 to killing Eldredge after Jones and Eldredge had an argument and that he buried her in a shallow grave.
"He said he finally had her all to himself," Arellano said.
Details from Arellano's statement matched the 2007 investigation, including that Jones had a boombox in his car and used a bungee cord to close his trunk. He also said Jones told him Eldredge had been wrapped in a blanket, a detail confirmed when her body was discovered in 2010.
Clark then called several detectives who discussed their interviews with Jones and the witnesses and the evidence they examined.
Much of the evidence they discussed was included in the report filed in Jones' case in March, including that Eldredge was found bound with tape similar to a roll found in Jones' car and that he had been inconsistent in his explanation of events.
Smith gave a full-throttle defense of his client, questioning investigators about the methods they used to confirm details in the investigation and other leads that were explored.
Smith asked two witnesses, Jimenez and Idaho Falls Police Capt. Jeremy Galbreaith, if they knew whether Eldredge was an informant to police. Both said they were not aware of that.
Smith also asked about a report by Galbreaith that an acquaintance of Eldredge's had overheard a group admit to burying her during a party.
Jimenez and Theisen confirmed several of the people Smith named as being at the party were known to Eldredge and had sold drugs to her, including a man who Eldredge had previously dated. Jimenez said Eldredge had owed one of the men money.
Several of the officers said they knew of the individuals, but had not read the details of the report. Galbreaith testified he had questioned the individuals, but was unable to confirm the party had happened.
Smith questioned Galbreaith about his habits on keeping field notes. Galbreaith said he often disposes of notes after writing a formal report based on them. The captain said he would check if he still had some of those field notes.
Jones is scheduled to be arraigned in district court by Judge Joel Tingey at 8:30 a.m. Aug. 19 in Bonneville County Courthouse. Second-degree murder is punishable with a minimum of 10 years in prison and up to a life sentence.