LOGAN, Utah — Logan police arrested a man on a reportedly stolen motorcycle Tuesday afternoon after a pursuit that ended in a field west of 1000 West with the suspect in custody, one patrol car stuck in the mud and another with motor damage.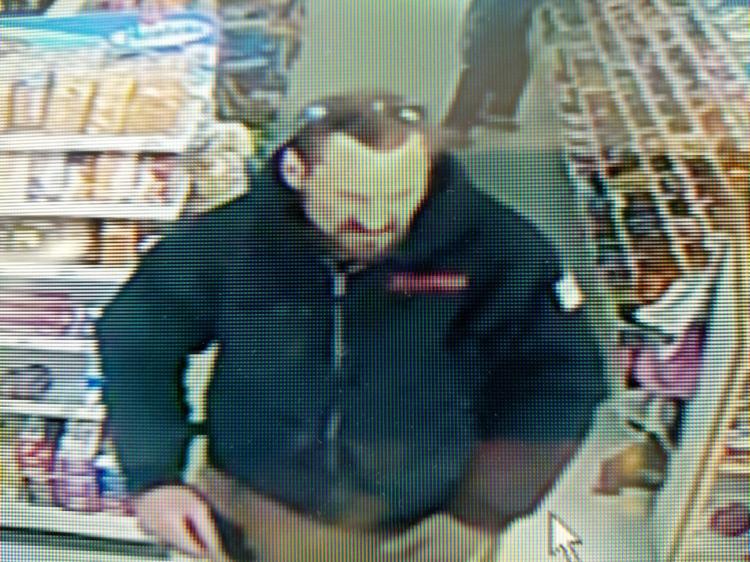 Timothy Ray Mitchell, 43, was booked into the Cache County Jail on suspicion of evading police, a third-degree felony, possession of a stolen vehicle, a second degree felony, being a fugitive from justice, possession of a firearm by a restricted person and driving on a denied Utah drivers license.
The investigation is still ongoing and additional charges may be forthcoming, police say.
According to Logan City Police Capt. Tyson Budge, an investigations sergeant observed an individual in the southwest part of Logan engaged in what appeared to be possible drug activity before leaving the area on a stolen 2014 Honda motorcycle with no license plates.
The sergeant, who was in an unmarked patrol car, attempted to make a traffic stop, but the rider refused to stop, Budge said.
Several patrol officers in marked vehicles joined in the pursuit, traveling west on 1600 South just south of ICON and north on 1000 West, before going west again on 1100 South on a dead-end dirt road that provides access to agricultural properties.
When Mitchell entered a field, the officers followed and a K-9 was deployed, but Mitchell gave up the chase so the dog was called off, Budge said.
However, one of the officers got his car stuck in a marshy area on the edge of the field, and another patrol car was damaged in the pursuit due to the rough terrain of the field, he said.
Mitchell has an extensive criminal history across the country dating back to the 1990s, including a current warrant for his arrest in Minnesota based upon an alleged felony parole violation on a rape conviction.
———
An Idaho State Police news release follows:
On June 9, 2019, at approximately 3:10 p.m., Idaho State Police located a 2007 Chevrolet pickup driving southbound on Interstate 15, near the Sage Junction Port of Entry in Jefferson County, Idaho.  The vehicle had been entered as stolen out of Minnesota.  Troopers initiated a traffic stop by activating their lights, at which point the vehicle slowed, then drove off the road and through adjacent fields.  Troopers lost sight of the vehicle.  That afternoon, Idaho State Police was assisted by Jefferson County and Bonneville County Sheriff's Offices in searching for the vehicle.  Neither the suspect nor the vehicle were located during the search.   
On June 10, 2019, at approximately 12:12 p.m., Idaho State Police was advised by Jefferson County Sheriff's Office that a citizen reported locating the above vehicle, and also reported his red and white Honda motorcycle was stolen from the same location.  At that time, the suspect was unknown, and still at large.  
On June 11, 2019, Logan City Police attempted to make a traffic stop on a motorcycle with no visible vehicle registration.  Timothy R. Mitchell, 43, of Heber City, UT, fled from Logan City Police officers before crashing into a field.  Logan Police Department determined Mitchell was driving the above stolen Honda motorcycle.  
Mitchell is facing charges in Utah, including possession of a stolen vehicle, being a felon in possession of a firearm, evading police officers, and reckless driving.  He was also charged with a felony warrant out of Minnesota for violating parole on a prior charge of strong-armed rape.  
Mitchell will face multiple felony charges for crimes committed in Idaho, as well.  
Idaho State Police would like to thank the public for their assistance in the investigation of this crime.  Multiple tips and reports were called in from citizens with credible information.  
This investigation is ongoing.