Reports from police interviews in the wake of Charles Vallow's July 11 shooting death offer odd insights and contradictions.
The Chandler, Ariz., police interviews with Lori Vallow and Tylee Ryan were first posted Friday by Fox 10 Phoenix reporter Justin Lum, who has followed the case closely.
Lori Vallow is the mother of two children, Tylee and her 7-year-old autistic brother J.J. Vallow, who haven't been seen since late September. Lori and her new husband Chad Daybell left Rexburg in late November after Rexburg police officers went to their townhome to conduct a welfare check on the children. Lori and Chad lied to police about the children's whereabouts and fled their residence before police returned with a search warrant the next day.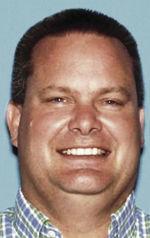 The couple was located this past week in Hawaii, where they were served papers ordering Lori to physically present the children before Madison County officials by Thursday. But she was a no-show, and neither law enforcement nor J.J.'s biological grandparents know where the children are. Law enforcement officials have confirmed that the children have not been with the couple in Hawaii, where Lori and Chad have spent more than a month.
Three suspicious deaths surround this case. Lori's former husband Charles Vallow was shot and killed by her brother Alex Cox in Chandler, Ariz., on July 11. The shooting initially was ruled self-defense but remains under investigation. Chad's wife Tammy Daybell, 49, died Oct. 19 in her home. Her death originally was ruled as due to natural causes but is now considered suspicious. Tammy's body has been exhumed and an autopsy has been performed, but its findings have not been released. Cox died Dec. 12 in Gilbert, Ariz., after he was found unresponsive by a witness. An autopsy also has been performed in that case, but the results are still pending.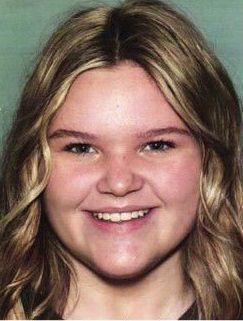 The Arizona officers conducting the interviews in July noted that Lori and Tylee appeared calm, describing Tylee as "not overly emotional." That account jibes with bodycam footage of Lori's police interview in which she is seen briefly smiling and laughing after she returned to the scene where her husband Charles had been killed.
In bodycam footage from a Chandler police interview with Cox, he told police that Lori had left her rental home with her children before Charles "came at me" and hit him in the head with a bat, which led Cox to go to the room he was staying in and grab his pistol and return to the room where he was arguing with Charles. He told police he shot Charles in self-defense when his brother-in-law charged at him again.
Lori contradicted her brother's account, telling police that Charles had gone after Tylee with the bat that the girl had carried into the room for protection after she heard her mother and stepfather arguing. Charles had taken the bat from Tylee and Lori believed he was going to hit the girl with it before Cox intervened by grabbing Charles from behind.
"Lori said they (her brother and her husband) then get into the thing and he's hitting her brother with the bat and they're on the ground like grappling around or whatever," the report said.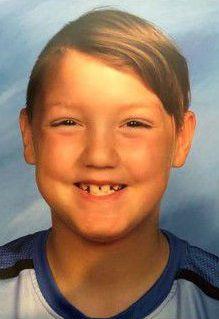 Before the physical confrontation occurred Lori said she had already put J.J. in Charles' rental car to take him to school and that she'd sent Tylee outside to be with J.J. after the confrontation with Charles had escalated.
Lori told the interviewer that she was holding Charles' phone as he and Cox were wrestling around on the floor and that he got up and came after her with the bat while demanding she give back his phone, which he had set on the counter. She told the officer that she had "gone around the kitchen to get away" from Charles and was "turned around" when she heard the gunshot. At that point "she came back around and saw him on the ground."
Charles was shot twice in the chest.
Lori said the sequence of events leading up to and following the shooting happened very quickly. After Charles was shot she went back into the room where he lay, and Cox was standing right in front of his body. She said Cox didn't say anything to her and that they "were both in shock."
She then went outside to check on Tylee and J.J.
Lori said she sat in the car for a minute and was "wondering what to do," and J.J. was in the car, and Tylee was "freaking out." So she decided to take J.J. to school and away from the scene. Neither Cox nor Lori immediately called 911, and Cox waited until he'd put his gun back in the room where he was staying and cleaned himself up before making the call.
When police asked Cox why he was staying at Lori's rental even though he lived just 23 miles away, he said he was on vacation and that he'd stayed the night because he and his sister had plans to do some fun things that day.
Lori told police she had asked her brother to stay because she was "worried her husband would come over and 'cause trouble' with her," the report said.
Lori also gave a conflicting account of the couple's separation from what Charles had detailed in divorce documents. She told police "they had decided to separate" and that Charles said he would get a house for her.
In divorce documents filed in February 2019, Charles said he'd gone on a business trip when Lori took thousands of dollars out of their personal and business bank accounts, canceled his return flight and took his truck from the airport parking lot. When he finally made it home, he said she'd taken everything, including his shoes and even his underwear.
He also claimed she'd abandoned the family for nearly two months, not telling anyone where she'd gone.
Lori told Chandler police that Charles was always traveling, leaving her to care for J.J. who has special needs. She said she'd left him for a month so he could "see what she's been doing for the last 7 years."