Erik Ohlson, of Jackson, Wyo., filed a motion April 17 to withdraw his guilty plea to murder. On Wednesday his defense filed to withdraw the motion and offered to move forward with sentencing on May 9.
Wednesday's withdraw motion cited ongoing concerns with Ohlson's defense representation, James Archibald and John Thomas, but did not elaborate. This is not the first time Ohlson has expressed concerns with his defense.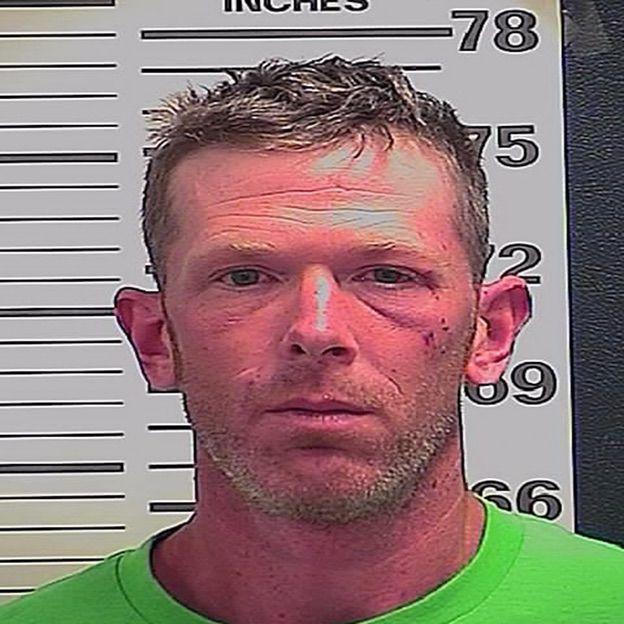 In the motion the defense wrote, "Mr. Ohlson wishes to emphasize that the events of last week were motivated by these concerns, rather than any hesitation on his part to accept responsibility for the death of Jennifer Nalley."
Teton County Prosecutor Billie Siddoway did not have a comment Wednesday evening.
Ohlson is scheduled to be sentenced for felony first-degree murder of Driggs resident Jennifer Nalley and to a lesser charge of voluntary manslaughter of the unborn baby Nalley was carrying after entering in a guilty plea on Feb. 14.
The plea agreement between the Teton County Prosecutor's Office and court-appointed defense attorneys took the death penalty off the table and changed the charges against Ohlson, amending the two counts of murder to one count of murder and one count of voluntary manslaughter.
The case has been working its way through the court system since Ohlson was arrested in July 2016 in Driggs.
Ohlson was arrested in July 2016 after he crashed his truck into an electrical pole on 2500 North, just three miles from Jennifer Nalley's cabin in Driggs where she lay dead from eight gun shot wounds suffered that same night, according to the Teton County Coroner's report. Ohlson was arrested for a DUI and later confessed to killing Nalley, according to police reports. However, his confession was thrown out after the court determined that the Idaho State Police failed to provide legal counsel to Ohlson during the interrogation.
Ohlson is scheduled for sentencing by Judge Bruce Pickett on May 9 and 10 in Teton County.