An Idaho State Police trooper will not be charged in the shooting death of Jesse Jesús Quinton after an investigation by the Eastern Idaho Critical Incident Task Force found the trooper acted in self-defense.
A memorandum from Bonneville County Prosecutor Daniel Clark states Quinton ran from the Trooper Andrew Francis. After the trooper's failed attempt to immobilize Quinton with a Taser, the two engaged in physical contact. Quinton then put the trooper in a "grapevine" hold, a move in jujitsu used to restrain opponents.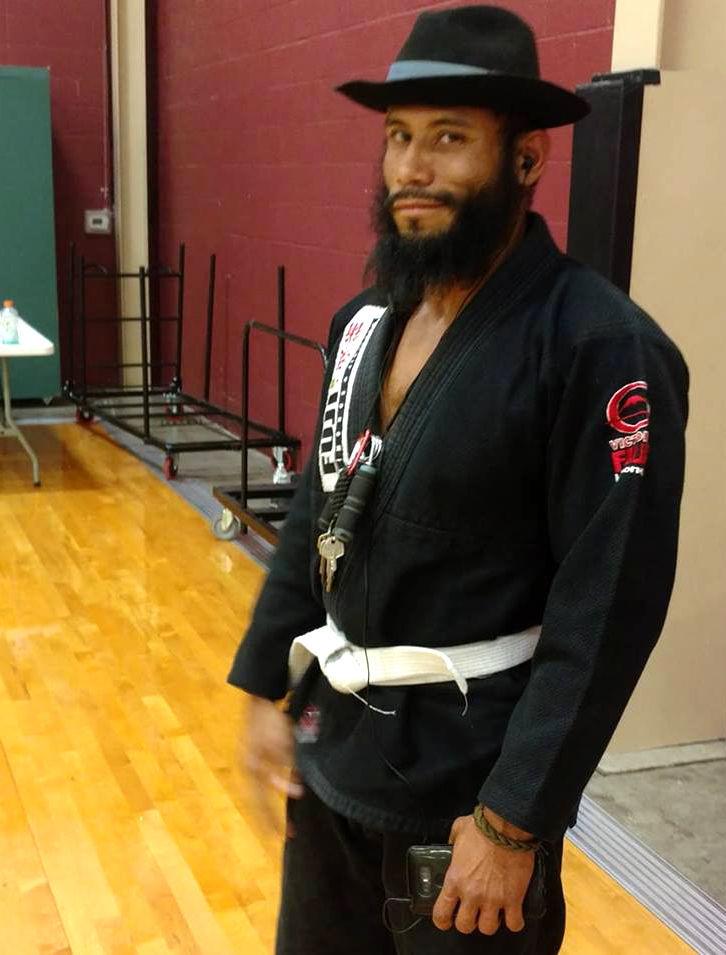 Several of Quinton's friends said he practiced jujitsu as a hobby.
The report also stated that Francis made multiple attempts to stop Quinton without using his gun, including twice deploying his Taser and using a baton. A toxicology report found Quinton was high on a mix of marijuana and dextromethorphan when stopped, and that drugs may have influenced his behavior.
"I have concluded after reading the reports, reviewing the evidence, and conferring with detectives assigned to the case, that there is no evidence to support a criminal charge against Francis for the events of November 2, 2018," Clark wrote in the memorandum.
According to the memorandum, Francis stopped Quinton on Northgate Mile for speeding and because his license plate was not registered with his vehicle. Francis reported he could smell marijuana in Quinton's car. The report states Monica Quinton, Jesús' sister, also was in the car.
The memorandum states Francis told Quinton to "be honest" about the marijuana, and that if it were only a misdemeanor amount, he would let him go with a citation. Quinton told the trooper there was no marijuana in the car, and that the smell was there because he used marijuana in Oregon.
Francis told Quinton he was going to search the car because of the smell. (A search after the shooting found marijuana in the car.)
"Quinton then became highly agitated and erratic, which seemed odd given that at that point Francis was simply indicating that he could smell marijuana, and Quinton would likely be given a ticket for the offense and be allowed to drive away," Clark wrote.
Quinton then ran from Francis, who followed with his Taser drawn. He attempted twice to use the Taser on Quinton, but it had no effect. The investigators later concluded Quinton's loose clothing prevented the Taser from properly attaching to Quinton. Francis then drew his baton and attempted to strike Quinton, who turned around to engage him.
The memorandum states Quinton got on top of Francis and pinned the trooper's legs and left arm. Quinton then put Francis in a chokehold, attempting to strangle him. Francis attempted to jam his right thumb into Quinton's ribcage, with no effect.
Francis became afraid he would pass out or die from the strangulation, and reached for his gun with his free arm.
The memorandum cites an audio recording from Francis' patrol vehicle of the confrontation in which Francis could be heard yelling, "Stop or I'll shoot! Stop or I'll shoot! I'll shoot you!"
Francis told investigators his vision was beginning to blur. Clark wrote that Francis can be heard struggling to breathe during the fight. It also recorded Quinton yelling "Shoot me!" multiple times. Francis reported he pointed the gun at Quinton's ribcage and fired.
"This shooting incident could have been avoided through numerous options by Quinton," Clark concluded in the report.
Other law enforcement officers arrived and attempted to resuscitate Quinton. He was taken to Eastern Idaho Regional Medical Center, where he was pronounced dead. The responding officers and emergency medical technicians stated Francis had bruising on his neck.
"The Idaho State Police are grateful for the Critical Incident Task Force's investigation into this matter and we are gratified the prosecutor's report makes it abundantly clear that the actions of Trooper Francis were justifiable under Idaho law," Col. Kedrick Wills, Idaho State Police director, said in a news release. "Our thoughts and prayers are with the family and friends of Mr. Quinton."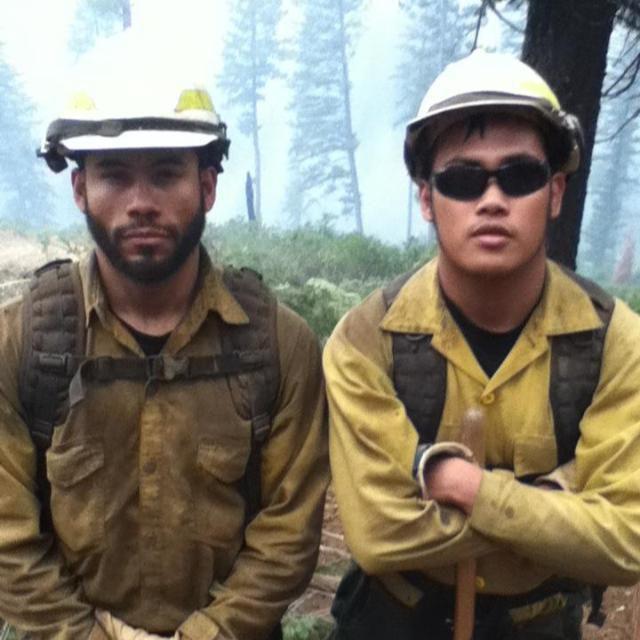 Nathan Flores, Quinton's best friend who worked with him as a private firefighter, said Quinton often used marijuana and considered it his medicine. He said Quinton was afraid of being arrested for marijuana possession.
"He told me himself 'I (would) rather die than go to prison over my medicine,'" Flores wrote in an email.
An autopsy found Quinton had acute intoxication from both cannabis and dextromethorphan in his system.
Dextromethorphan is a chemical often found in cough medicine. According to the Center for Substance Abuse Research, dextromethorphan is sometimes abused recreationally, and in large doses can cause heightened awareness, nervousness and visual hallucinations.
The prosecutor's office sent Quinton's toxicology report to a doctor for review. The doctor concluded the dextromethorphan and marijuana in Quinton's system influenced his behavior. The report said intoxication with dextromethorphan is associated with blood concentrations of 150 nanograms per milliliter and that Quinton's intake was "well into the toxic range at nearly 1,000 ng/ml."
"It is my opinion that the combination of THC and dextromethorphan is a reasonable and proximate cause of Quinton's aberrant and violent behavior on the day and time of his assault on trooper Francis," the medical expert wrote in his report.
Several of Quinton's friends and family members said it was uncharacteristic for Quinton to get into fights. Monica Quinton told the Idaho State Police he used jujitsu, mixed martial arts and cage fighting as an outlet for his anger, and that he could become easily agitated.
Another of Quinton's sisters, Maria Quinton, said she had expected the case would not be charged, and that she wanted to see the evidence for herself.
"It's just hard to know what happened until I see it for myself and hear it for myself," Maria Quinton said.
Clark wrote that the two-month long investigation was delayed to review the toxicology report, and to enhance the audio recording from Francis' patrol vehicle and determine what was said during the incident.
Clark cites Idaho Codes 18-4009 and 18-4011 in his memorandum. Idaho Code 18-4009 states homicide is justifiable when resisting an attempted murder, felony or attempt to commit great bodily harm, or "(w)hen necessarily committed in attempting, by lawful ways and means, to apprehend any person for any felony committed."
Idaho Code 18-4011 states homicide by an officer is justified when the officer, "has probable cause to believe that the resistance poses a threat of death or serious physical injury to the officer or to other persons."
Jacob Quinton, Jesús' adopted brother, said Friday he was still processing the report's findings.
"It's hard to believe, but at the same time I can see how they think that it's justified," Jacob Quinton said. "I really don't know how to perceive it."