A lot looked different when this decade started. The U.S. and global economies were still mired in recession. Idaho Falls had a different mayor and City Council.
Today, the region is growing so quickly that housing is at a premium, burdening many longtime residents. Some longstanding political disputes, such as how to protect the Boulder-White Clouds, have been resolved, while others, such as how to deal with the nuclear waste at the U.S. Department of Energy site west of Idaho Falls, are ongoing. The man originally convicted for one of Idaho Falls' most high-profile murders is free after spending half his life behind bars for a crime he didn't commit.
So what were some of the top stories of the 2010s for eastern Idaho?
The Great Recession and Recovery
Unemployment in Bonneville County hit 7.5 percent in November 2010, the highest it had been in two decades. Food banks struggled to meet demand and the real estate market lagged.
Unemployment started to fall soon thereafter as the economy began to pick up, reaching 4.8 percent in late 2013 and just 3 percent a year later. Today, the county's unemployment rate is at just 2 percent, even lower than the statewide rate of 3 percent. Wages and average incomes have been going up — from 2016 to 2017, Idaho's income growth was the fastest in the country according to the U.S. Commerce Department — although the average per-capita income here is still lower than most states.
Meanwhile, the value of the average home in Idaho Falls skyrocketed from $142,000 in October 2014 to $222,900 in October 2019, according to Zillow. The average rent has gone from $698 a month in 2010 to $831 in 2017, according to U.S. Census Bureau figures. As the local population grows, including people coming from more expensive states, the housing market is booming, but the increases have put the squeeze on many longtime residents.
The Boulder-White Clouds
A deal to protect the Boulder White-Clouds as a wilderness area became law in August 2015, ending a long debate and marking perhaps the biggest win of U.S. Rep. Mike Simpson's career.
How to manage the 275,000-acre wilderness in Blaine and Custer counties had long been an area of contention. There were indications President Barack Obama was considering designating the region a national monument under the Antiquities Act. This idea brought a strong backlash. Simpson had spent virtually all of his career in the House working to negotiate a compromise that would conserve the area while ensuring a local hand in its management.
In 2018, the White Clouds portion was renamed the Cecil D. Andrus-White Clouds Wilderness as part of a $1.3 trillion spending bill. U.S. Sen. Jim Risch, a longtime rival of the former Democratic governor who died in 2017, made national headlines when he briefly tried to block the bill over the renaming, leading D.C. reporters and Risch's fellow senators alike to scramble to figure out why the renaming of a wilderness area in central Idaho was holding up funding for the entire federal government. Simpson, who was close with Andrus despite their being of different parties, had introduced the original renaming bill.
The Solar Eclipse of 2017
In 2017, Idaho Falls was one of the best places in America for a once-in-a-lifetime event.
The total solar eclipse of Aug. 21 briefly turned day into night in eastern Idaho, drawing an estimated 300,000 spectators to the region. Many people watched it in Idaho Falls and in other locations such as Craters of the Moon, Arco and Stanley. It passed without incident, except for traffic jams and a minor wildfire.
Tapp exonerated
This decade began with Christopher Tapp in prison for a murder he said he didn't commit. It ended with him officially being declared innocent and another man being arrested for the murder.
Tapp was sentenced to life in prison in 1998 for the murder of Angie Dodge in Idaho Falls. However, his case became the focus of exoneration efforts by Angie's mother Carol Dodge, Judges for Justice and the Idaho Innocence Project. Tapp claimed police coerced his confession, and his DNA didn't match that at the scene. He was freed from prison in March 2017, through a deal that left the murder conviction on his record.
In 2019, Brian Dripps was arrested after an investigation found his DNA matched that at the crime scene. Dripps confessed and said he acted alone, and Tapp was then fully exonerated.
Dripps' case is proceeding through the courts, and he faces a potential death sentence. The trial isn't expected until June 2021. In late December 2019, Tapp sent the city of Idaho Falls a notice that he intends to sue the police department.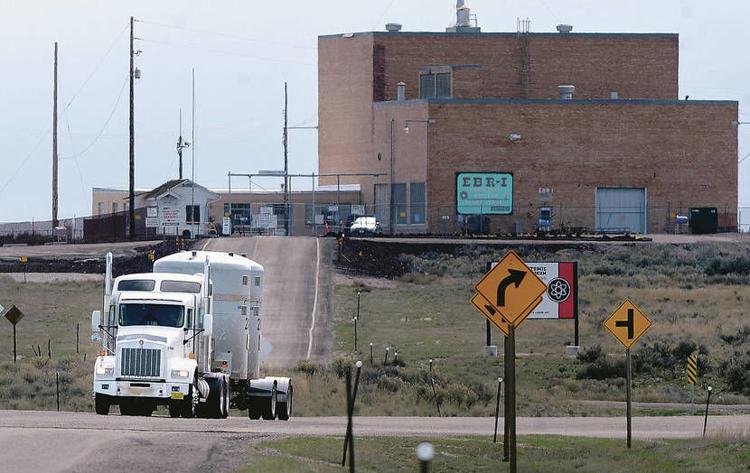 The DOE and the Settlement Agreement
The U.S. Department of Energy and the state of Idaho have spent much of this last decade at loggerheads over nuclear waste cleanup at the DOE's desert site, with research at Idaho National Laboratory in limbo as a result.
DOE was supposed to start treating the 900,000 gallons of liquid radioactive waste at the Integrated Waste Treatment Unit in 2012, but years of delays at IWTU due to technical problems, as well as delays in shipping transuranic waste to the Waste Isolation Pilot Plant in New Mexico due to accidents there, brought DOE into breach of the terms of the 1995 Settlement Agreement that sets deadlines for treating and removing the nuclear waste DOE brought to Idaho decades ago. In 2016, Attorney General Lawrence Wasden blocked shipments of research fuel to INL, the state's recourse under the agreement. This brought him into conflict with INL, then-Gov. C.L. "Butch" Otter and many state lawmakers, but Wasden stood his ground.
This year ended with a glimmer of hope for progress when Wasden and Gov. Brad Little signed a supplemental agreement that will allow DOE to bring in some spent research fuel if it starts treating the waste at IWTU. Simulant runs have been going on there since 2018 and the officials involved hope waste treatment will start in 2020.
As of Dec. 31, DOE has been assessed $7.33 million in penalties for failing to get rid of the liquid waste. So far, DOE has satisfied $5.68 million of this via $1.49 million in cash payments and $4.19 million in funding for environmental projects, according to Little's office.
Rhoades and Leavitt executed
Only two people were put to death in Idaho this decade, both for murders committed in eastern Idaho.
Idaho Falls native Paul Ezra Rhoades was executed by lethal injection on Nov. 18, 2011 for three murders in 1987, the first execution in Idaho since 1994. Victim Stacy Baldwin was abducted from a convenience store in Blackfoot and found shot to death a few miles north of town. Nolan Haddon was shot five times at the Idaho Falls convenience store where he worked in March 1987, and Rhoades' third victim, Susan Michelbacher was kidnapped from a grocery store parking lot, robbed, raped, and found dead in a field five miles west of Idaho Falls.
Richard "Rick" Leavitt was put to death on June 12, 2012, for the 1984 stabbing murder and mutilation of Danette Elg, of Blackfoot.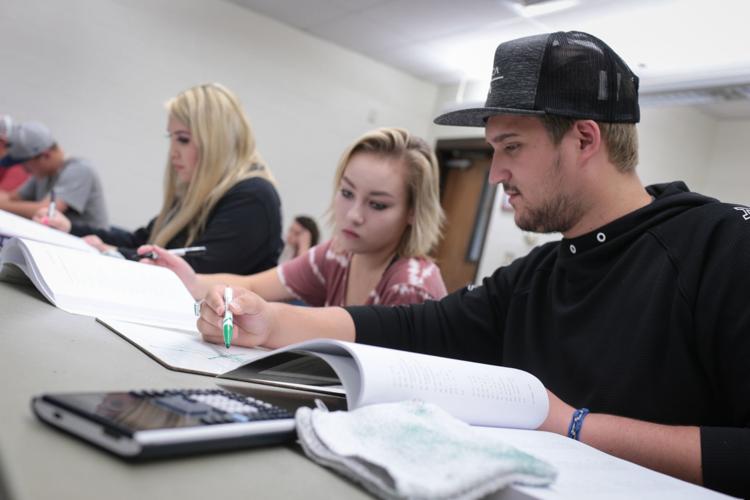 College of Eastern Idaho created
In May 2017, Bonneville County voters approved creating a taxing district for a community college, turning Eastern Idaho Technical College into the College of Eastern Idaho.
The proposal had the support of Otter and local mayors and Republican legislators. Local Republican groups were divided — the county GOP central committee opposed the college, while the Bonneville County Republican Women backed it.
Former EITC President Rick Aman became CEI's first president. EITC graduate and local philanthropist Bill Maeck, who died in 2018, gave the college $1.73 million to renovate the science laboratories, build a new nursing lab and a testing center and buy equipment. CEI has added numerous programs since becoming a community college, including a joint enrollment agreement with the University of Idaho and a transfer agreement with Idaho State University.
In November 2017, Bingham County voters soundly rejected a proposal to join the district, and Lemhi County voters did the same in November 2019.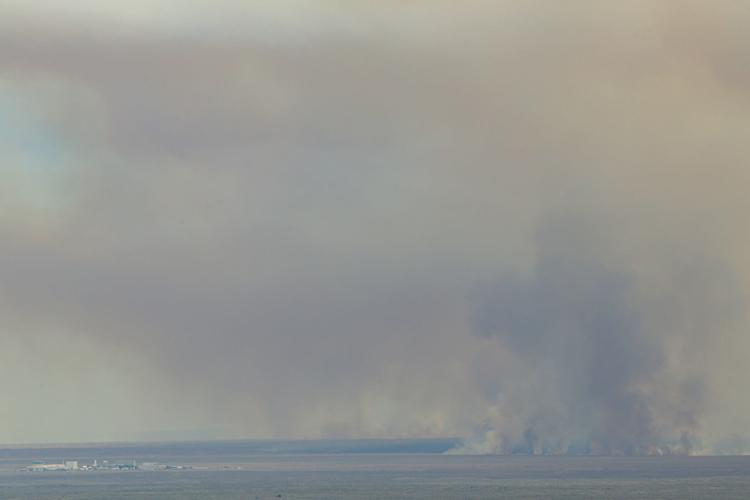 The Henry's Creek and INL fires
Wildfires have been getting worse throughout the West this decade. While eastern Idaho has fortunately largely been spared the losses of life and homes some areas have suffered, it has seen its share of big fires this decade.
The August 2016 Henry's Creek Fire, the most devastating wildfire in Bonneville County's history, was set off by bottle rockets. Following a dry summer, it burned through more than 53,000 acres of tall grass, sagebrush and cottonwood. It cost millions in firefighting costs and land values but nobody was killed.
This decade's fire seasons began and ended with record-setting fires at the DOE site. The Jefferson Fire in 2010 burned 108,855 acres, 79,339 of them on the site. At the time, it was the largest in site history. Then in 2019, the Sheep Fire burned 112,107 acres, all of them on the site. There were no deaths or major injuries or property damage from either fire.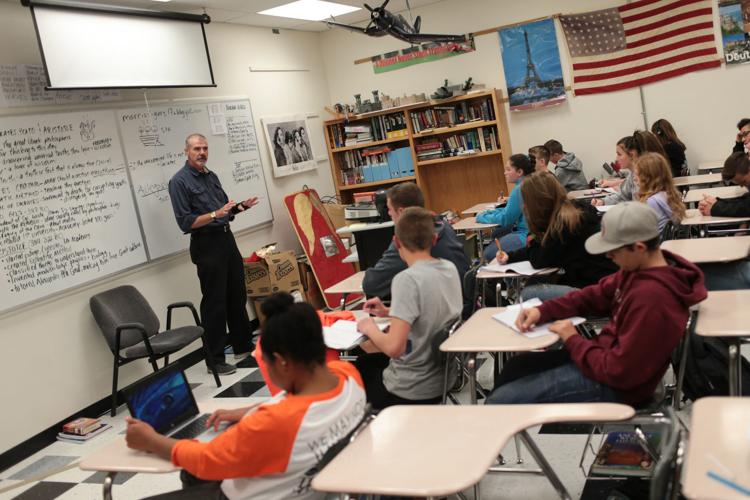 School funding and bonds
This decade started with Idaho lawmakers cutting the state's education budget by $128 million, triggering a series of cuts at the local level. School districts cut salaries, benefits, positions and programs, with some switching to four-day school weeks. Many turned to voters to ask for supplemental levies.
In 2015, lawmakers started to reverse these cuts, and overall education funding has been going up by 6 to 7 percent a year since then, although critics say the increases haven't kept up with inflation and student growth. Little has said that, while he plans to tighten up elsewhere in 2020, spending on public schools will continue to rise.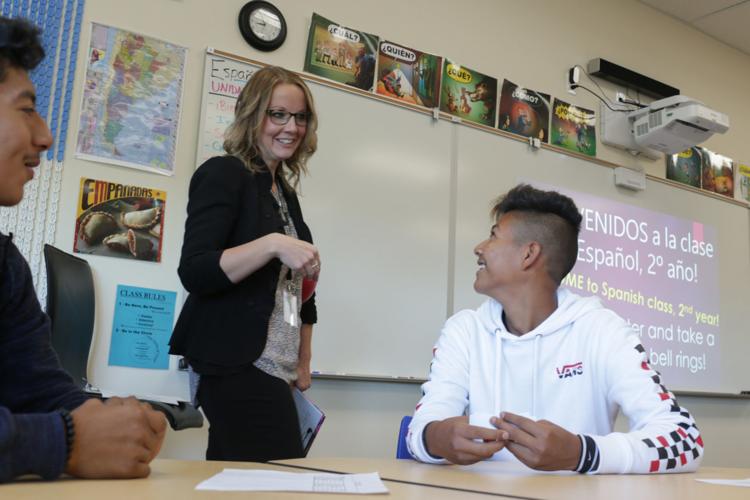 During the past decade many districts throughout the state, including in eastern Idaho, have struggled to get voters to approve bonds to build new schools, an especial issue in growing districts like Bonneville Joint School District 93. After several tries, District 93 got a bond passed in 2015 to build a new high school, and Thunder Ridge High School opened its doors in fall 2018. However, growth is still an issue, and a proposal to bond for a new elementary school and renovate two high school failed in August 2019.
Meanwhile, Idaho Falls District 91 officials spent 2017 and 2018 trying to get support for a bond to build a new school to replace Idaho Falls High School. The both times it was on the ballot it got about 58 percent support, less than the needed two-thirds.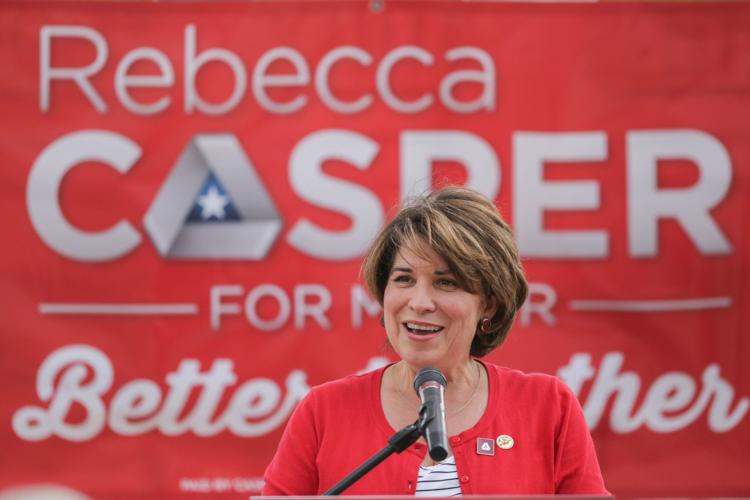 Idaho Falls City Council turnover
In 2013, Rebecca Casper was elected mayor of Idaho Falls, replacing outgoing two-term mayor Jared Fuhriman. Three City Council races went to runoffs, with Councilwoman Barbara Ehardt ousting incumbent Karen Cornwell in one of those races and new council members Ed Marohn and Dee Whittier also coming into office.
John Radford and Michelle Ziel-Dingman were elected to the Council in 2015. Whittier died in office that year, and Marohn didn't run for re-election. In 2017, Casper survived a five-way race in the November election and went on to beat Ehardt in a runoff, while newcomers Shelly Smede, Jim Francis and Jim Freeman were elected to Council seats. Casper has said she plans to run for a third term in 2021.