LOGAN, Utah — Alexander Whipple, 21, made his first courtroom appearance Monday after he was charged last week with capital murder in connection with the death of 5-year-old Lizzy Shelley, who was found dead near her home May 29.
Whipple also was charged with child kidnapping, desecration of a human body and two counts of obstruction of justice. Defense attorney Shannon Demler did not schedule a preliminary hearing in this case. Instead, he asked for a pretrial conference to be held June 24.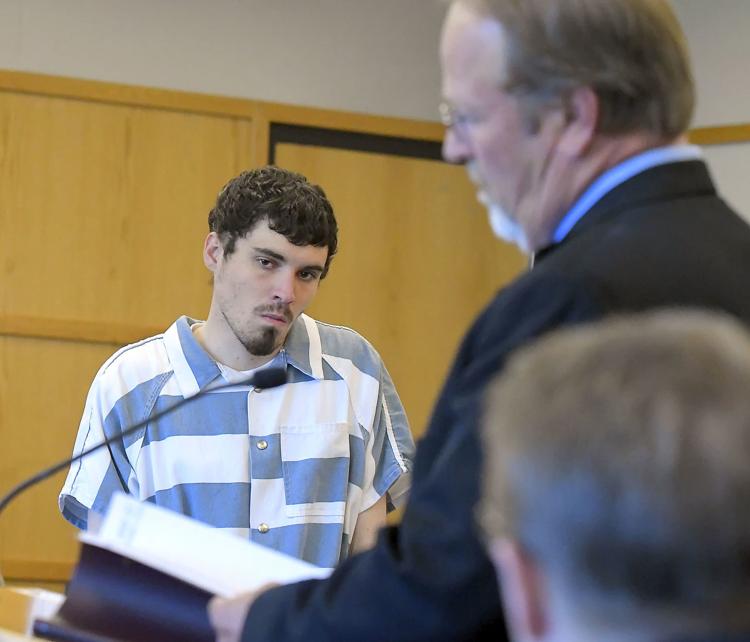 Although Whipple was charged with criminal homicide-aggravated murder, a capital offense, he will not face the death penalty. Demler said last week that he entered into an agreement with the Cache County Attorney's Office, which agreed to take the death penalty off the table in exchange for information leading to the discovery of Shelley's body.
Shelley and Whipple were reported missing at about 10 a.m. on May 25 after the child's mother — Whipple's sister — woke up and found the door to her residence wide open.
Law enforcement and hundreds of other volunteers from multiple agencies, including search dogs, searched the area for several days, finding various pieces of evidence, but no sign of the child.
Whipple also was charged with a number of misdemeanor offenses connected to his May 25 arrest southwest of Hyrum. His attorney intended to discuss bail in connection with that case during Monday's court hearing.
"The defendant is felony-on-felony and we don't want him getting out anytime soon," said Cache County Attorney James Swink.
Whipple is on felony probation following a 2017 conviction of possessing stolen property and running from police. That, paired with the new charges, makes him ineligible for bail.