Shortly after Bryce Johnson became chief of the Idaho Falls Police Department in 2017, Mayor Rebecca Casper asked him to update her on the department's cold cases.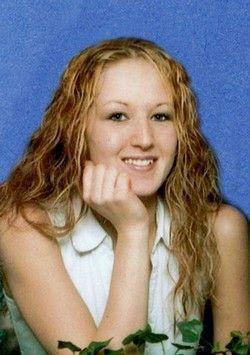 Sgt. Jessica Marley had been assigned to investigate the death of Stephanie Ann Wilkey Eldredge when she was a detective in 2014. Officers typically have multiple cases going at once, making it hard to prioritize a decade-old case.
"Sgt. Marley told leadership that she believed, given the time to dedicate exclusively to it, that Stephanie Eldredge's murder could be solved," the department said in a news release.
Twelve years after Eldredge went missing, the Bonneville County Prosecutor's Office has charged a man in Eldredge's death.
Kenneth Ryan Jones, 30, was charged with second-degree murder Friday. Bonneville County Prosecutor Daniel Clark joined Johnson to announce the charge during a joint press conference.
Eldredge, who was 21 at the time of her death, was reported missing on Aug. 20, 2007. Her remains were discovered in the foothills near Idaho Falls on April 23, 2010.
The chief and prosecutor refused to share details about the murder or the investigation. Clark said commenting on the case would violate Jones' right to a fair trial. Johnson did say, however, that Jones was living in the same house as Eldredge when she disappeared.
Jones is being held in a Boise prison for a probation violation relating to a third-degree arson charge. A warrant was issued for Jones to be transferred to the Bonneville County Jail. Clark said once the warrant is served, the probable cause affidavit would become public record, revealing more details about the evidence against Jones.
Jamie Robinson, a relative of the victim, spoke on behalf of Eldredge's family.
"On behalf of Stephanie's family, we would like to thank the Idaho Falls Police Department, especially Sgt. Marley," Robinson said. "We know she has worked very hard on Stephanie's case. Our hearts are heavy as we relive this tragedy, and we ask for our privacy during this time."
Clark said that the investigation into Eldredge's death will continue, but he does not believe anyone else was involved.
Johnson credited Marley and other officers and detectives for the years of investigating they put into the case. After she was allowed to focus solely on the case, Marley went over all of the old evidence with a fresh set of eyes.
"While the nature of police work rarely allows investigators the opportunity to concentrate solely on one case, the department made arrangements to allow Sgt. Marley to step back from other responsibilities, cases and day-to-day police work," the department release said.
Johnson also thanked "Cold Justice," a true crime television series that offered to fund testing of old evidence from the case. Over the past few months, Cold Justice worked with the police department and the prosecutor's office to make sure the case was ready for court.
Second-degree murder is punishable with a minimum of 10 years in prison and up to life in prison. A date has not been set for Jones to appear in court.
Johnson also mentioned three other cold cases in Bonneville County: Angie Dodge, who was stabbed to death in 1996; Darwin Vest, who was last seen in 1999; and Jed Hall, who disappeared in 2017.
The Idaho Falls Police is committed to resolving and finding out what happened in all of those instances," Johnson said.