Bonneville Joint School District 93 will host a superintendent candidate meet-and-greet for the public at 7 p.m. Tuesday at Thunder Ridge High School, 4941 1st St.
District 93 superintendent candidates Jon Abrams and Scott Woolstenhulme will be available to talk to patrons for an hour, District 93 administrative assistant Mary Hansen said.
The event will be held in Thunder Ridge's lecture room. The candidates will introduce themselves for five to seven minutes before splitting off into two separate rooms. Refreshments will be provided, Hansen said.
Abrams and Woolstenhulme are the finalists to replace outgoing superintendent Chuck Shackett, who announced his retirement in August. Shackett plans to be the district superintendent until the end of the school year.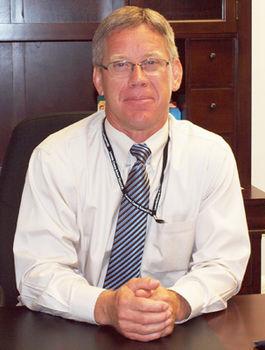 Woolstenhulme is District 93's assistant superintendent. Abrams, who was a superintendent for Shelley School District previously, is superintendent for Laramie County School District 2 in eastern Wyoming.
The two were announced as finalists on Jan. 10.
The Board of Trustees will announce Shackett's replacement during its Feb. 13 board meeting.