The College of Eastern Idaho is investigating an assignment asking students to think about white, male and religious privilege, after the lesson drew attention in right-wing media and from several state legislators.
A week ago the conservative college news website The College Fix reported on the assignment, quoting an anonymous student who said that when he objected to the lesson, the instructor and other students "shamed him in a sexist and racist way while claiming their virtue signal points," according to an email from one of his parents. The lesson was offered as part of a Communications 101 class, said college spokesman Todd Wightman.
The College Fix story says the lesson "cited White Male Privilege as a fact rather than a hypothesis that could be debated," and talked about privileges enjoyed by different groups including attractive people, white people, men, and members of The Church of Jesus Christ of Latter-day Saints in eastern Idaho.
The story says the student asked why the class wasn't considering "female privilege or black privilege," which it says, prompted a "non-committal" statement from the instructor that "we might talk about those another time." It also says the student was accused of exerting his "male privilege" by "interrupting" women in the class, which he denies doing. Instead, he said, several women interrupted him and were not reprimanded for doing so. It says he spoke to CEI Dean of Student Affairs Michael Walker, who recommended he "put up with the bias in the class and just try to finish," the story says.
The story does not identify the instructor.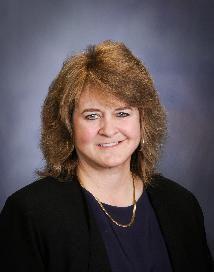 "I was disappointed, because this hits at the heart of the very concerns that I had over a year ago with the diversity, equity and inclusion program being pushed at Boise State," said Rep. Barbara Ehardt, R-Idaho Falls. "These programs are not what everyone wants to project them to be. They actually promote hateful rhetoric against certain races, religions, conservatives and Republicans. … That's my concern, and I have actually read tons of this material at the schools, and this is not the Idaho way at all."
Wightman emphasized that the lesson in question was a single assignment in a single class, and called the College Fix article an "unwarranted distortion of the college." There are 15 sections of the required class each semester, he said, taught by a variety of instructors, and the topics in that lesson are not part of the Communications 101 curriculum.
"This was an assignment given by the instructor to meet general course outcomes," Wightman said. "As is standard across the College, CEI instructors have academic freedom in meeting outcomes."
Wightman said CEI understands its charge is serving a politically and religiously diverse student body and community and respects differences of opinion, "knowing it is not the role of the college to promote, change or denigrate authentic thought."
"The assignment was not school-sanctioned and is being addressed by administration," Wightman said. "We are a college open to everyone and welcoming to everyone. CEI has been and remains apolitical as it is our mission to serve students from every walk-of-life. CEI welcomes and supports any student who has a desire to use education as a tool to advance their career or life."
Conservatives, including President Donald Trump, have become increasingly critical of diversity training programs in schools and workplaces and of critical race theory, a school of thought that views white supremacy as something perpetuated by societal and governmental institutions and that has been responsible for introducing concepts such as white privilege into the wider discourse. Trump is leading a push against such trainings throughout the federal government, and the U.S. Department of Energy recently ordered a halt to them at its facilities, including at Idaho National Laboratory. Some Republican House members has expressed concerns along similar lines about the curriculum at state universities — 28 of them signed a letter last year objecting to some of Boise State University's diversity programs.
Ehardt and Reps. Wendy Horman and Gary Marshall, both R-Idaho Falls, met with college president Rick Aman via Zoom on Friday to discuss their concerns about the assignment. Wightman said Aman plans to investigate the assignment in question and that the meeting went well overall, and that Aman corrected "a number of inaccuracies from The College FIX posting." Ehardt said the meeting went well and she feels Aman was receptive to their concerns.
"I am proud of our college and what we have accomplished in three short years," Aman said in an email. "We will continue to serve and educate our students as you the community have entrusted us to do. As president, I thank you for that trust and the confidence you have placed in College of Eastern Idaho."