The Bonneville Joint District 93 superintendent search has been boiled down to two candidates, the board announced Wednesday evening at its January board meeting. The finalists are Jon Abrams and Scott Woolstenhulme.
One of the candidates will replace Chuck Shackett, who announced his retirement in August. Shackett, who will remain in the position until the end of the school year, has been District 93's superintendent since 2000.
Shackett's successor will have ties to the region.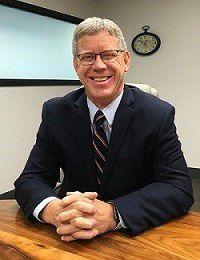 Abrams, who has been the superintendent for Laramie County School District 2 in eastern Wyoming since 2015, previously worked as a superintendent in the Shelley School District and the Lincoln County School District in western Wyoming.
Woolstenhulme is an assistant superintendent for District 93 and has worked in the district since 2004.
"I feel like I have helped to shape the vision and mission of where we're going as a district," Woolstenhulme told the Post Register on Dec. 18.
The board expects to announce Shackett's replacement during its Feb. 13 meeting.
District to study future bond
During Wednesday's meeting, which saw the board congratulate the 4A football state champion Hillcrest Knights, the board retained its current structure and set in motion patron focus groups for a potential bond later this year.
Paul Jenkins retained his position as board chairman for another year, with Amy Landers being voted vice chairwoman.
Chad Dance was voted the board's treasurer.
Later in the meeting, Woolenstenhulme introduced two focus groups that would meet this month at Hillcrest and Bonneville high schools to discuss a potential bond that could be introduced in May.
The group meetings, taking place Jan. 16 (at Bonneville) and Jan. 23 (at Hillcrest), would discuss a potential bond that would include:
n Upgrading science labs to Hillcrest and Bonneville
n The construction of a new elementary school
n Remodeling of special education programs at Falls Valley and Mountain Valley elementary schools.
The groups will include about 30 people, Woolenstenhulme said Wednesday. The meetings will be about two hours long, allowing the focus groups to tour the two high schools and give feedback on a potential May bond.
Shackett estimated the bond's cost is around $30-38 million.
"The point of those meetings is to determine from those focus groups what the community's questions, concerns and suggestions on the bond would be," Woolenstenhulme said.