A campaign to let Idaho voters decide on medical marijuana legalization next year cleared one of many legal hurdles, Deputy Secretary of State Chad Houck confirmed Wednesday.
Organizers and supporters can now begin gathering signatures from registered voters to get the Idaho Medical Marijuana Act on the November 2022 general election ballot.
To qualify for the ballot, the issue will need signatures from 6% of the roughly 880,000 Idahoans who voted last November as well as 6% of voters in half of Idaho's 44 counties. The campaign's leader, Jackee Winters, said it'll take at least 68,000 signatures.
Getting there is far from sure. Record turnout creates a big challenge. Many initiatives — which, if passed, carry the power of law — haven't gotten enough signatures. State lawmakers have tried to make the process more onerous in recent years.
But the move potentially sets up the midterm ballot to be a legal standoff between medical marijuana advocates and the Republican-led Legislature, where a constitutional amendment gaining steam aims to ban any future attempts at legalizing psychoactive drugs in Idaho.
Medical marijuana programs, in various forms, exist in 47 states, according to the National Conference on State Legislatures. All states neighboring Idaho allow people to possess or cultivate marijuana for medicinal purposes. Nebraska, Kansas and Idaho are the three holdout states.
Even with approval to begin collecting signatures from voters, the Idaho Medical Marijuana Act has a long way to go. A similar effort last year halted signature gathering events during the governor's stay-home order in March, failing to get on the ballot. Winters, head of the political action committee Kind Idaho that is spearheading the latest effort, hopes this year will be different.
"There's so many people in Idaho that suffer. And they're tired of it," Winters said in a phone interview Wednesday, adding that organizers will hold a launch event and collect signatures Monday at the Capitol's steps in Boise. "It's time for us to move. … It's a great state. We're wonderful people and we just need to be taking care of the people who matter."
The proposed law would let people age 21 and older with "debilitating" medical conditions, such as cancer, chronic pain or terminal illness, to possess up to four ounces of marijuana if they receive a prescription from a doctor licensed in Idaho. Designated caregivers of qualifying patients would be granted similar rights.
If passed, the proposed law directs the Department of Health and Welfare to oversee within 120 days the regulation of dispensaries and facilities to grow, manufacture or process marijuana. For people whose access to dispensaries is limited by distance, physical ability or finances, the act says the state health department should allow them to cultivate marijuana.
"All parts of the plant" marijuana would be legal for medical use. Some extracts would be banned.
Under the act, people could not use marijuana while driving or doing anything that "would constitute negligence or professional malpractice." People also couldn't use marijuana on any form of public transport or in any public place, K-12 school or child care. Possession or use of the substance would be barred on school buses and jails or prisons.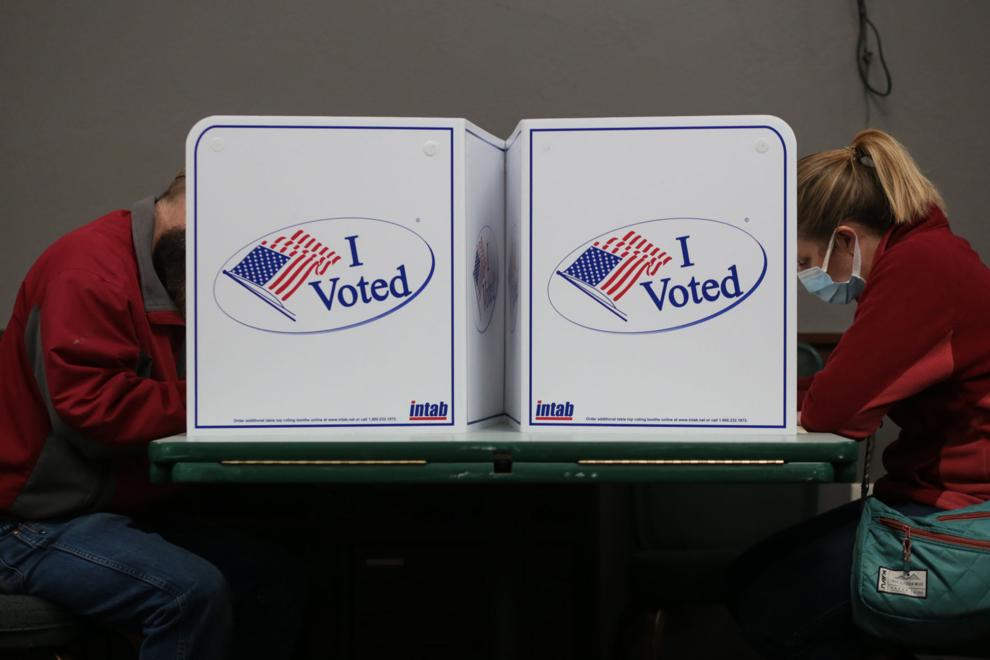 Idaho and many other states allow voters to directly decide on public policy at the ballot box.
Signatures in support of putting the petition on the ballot must come from only registered voters and must be turned in by April 30, 2022.
Election officials must certify all signatures. The proposal would become law if a simple majority of Idaho voters — 50% plus one vote — approve.
Nearly a decade ago, Idaho lawmakers raised requirements for how many signatures initiatives must get in order to qualify for the ballot. That overhaul, and another attempt more recently, came when lawmakers met in Boise after voters acted in ways that either opposed or circumvented the Legislature.