BOISE — Since May 31, Idaho has seen a fairly significant increase in the number of new COVID-19 cases reported by the state Department of Health & Welfare each day, along with a substantial uptick in infections of health care workers.
The new-case numbers alone wouldn't derail the plan to move into Stage 4 of Idaho's economic reopening this Saturday, as long as the percentage of positive tests remains low. The rise in infections among health care workers could delay Stage 4, according to the state's reopening criteria.
However, Gov. Brad Little and state Health & Welfare Director Dave Jeppesen expressed optimism on Tuesday that the state would take that step.
"Dave and his crew will give me a briefing on Wednesday about where we are, so that we know that we can go forward," Little said during a statewide call-in with the Idaho AARP on Tuesday. "But I remind everybody that 99% of the businesses in Idaho can be open today if they so choose."
Idaho is currently in Stage 3, which allows bars and movie theaters to reopen and allows for gatherings of up to 50 people, as long as social distancing can be maintained. Stage 2 permitted the reopening of dine-in restaurants, gyms and hair and nail salons; Stage 1 allowed most retailers, houses of worship and day cares to reopen, after a statewide shutdown of all non-essential functions that extended from March 25 to April 30.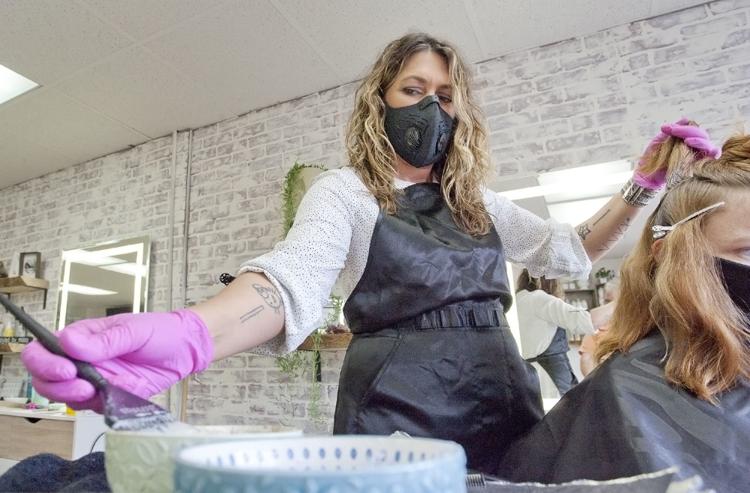 Stage 4 would allow gatherings of more than 50 people, would allow nightclubs and large venues to reopen, and would allow visits to resume to patients in nursing homes or other long-term care facilities.
Little will announce Thursday whether the state will move on to Stage 4 on Saturday.
"I'm optimistic about where we are," the governor said Tuesday.
When a caller from eastern Idaho expressed concern about the mental-health toll on vulnerable seniors in nursing homes who have been prevented from getting visits from their family members — including his father, who's in a rehab facility — Little said, "It's in the queue. … That's going to be opened up soon."
Visits to nursing homes and other long-term care facilities aren't permitted until Stage 4.
Jeppesen said, "I understand exactly what you're describing. … We actually just reviewed the guidance today … (on) not just getting visitors in there, but opening up their social experience with other residents in there as well. That's a part of Stage 4, that's coming later this week."
Jeppesen said Idaho's long-term care facilities now have more personal protective equipment, such as masks, gloves and gowns, and better plans to identify and isolate or remove patients who contract COVID-19. The disease, which is caused by the novel coronavirus, has spread worldwide; it still has no cure, and is most lethal to the elderly and those with underlying health conditions.
When the caller, identified as Fred, asked Little, "Could you open them up as soon as possible?" Little responded, simply, "Yes."
Idaho Lt. Gov. Janice McGeachin joined Little and Jeppesen on Little's weekly call-in this week for the first time. Previously, the governor and lieutenant governor had been at odds. The two didn't speak for three weeks in the midst of the outbreak, as McGeachin was sharply critical of Little's statewide stay-home order and other steps he took to handle the pandemic.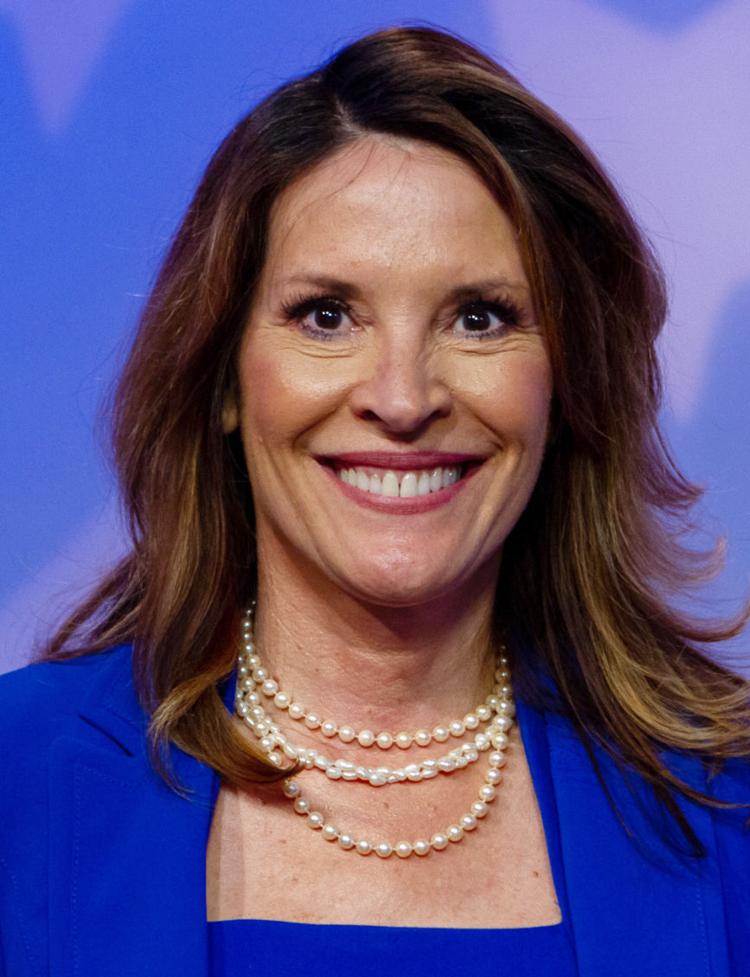 "The past several months have been very difficult for our state and for our country dealing with the virus," McGeachin said. "We've lost many dear souls, some that we know personally. So the courageous front-line workers, our health care providers, the EMS workers, the law enforcement, I wish to express my sincere gratitude and appreciation to all of you for the efforts that you've made during this time to help during this crisis, and for all the business sector in our state, those who have suffered also during this shutdown, the loss of employment for thousands of individuals. It's important now that we all work together as we help to rebuild Idaho and the economy in our community."
CRITERIA TO MOVE TO STAGE 4
To determine whether Idaho moves into Stage 4, the state would have to satisfy metrics in three categories:
Syndromic: emergency room visits for COVID-19-like symptoms and hospital admissions
Epidemiologic: new cases and testing data
Health care: hospital capacity and supplies and test results for infections among health care workers.
The state appears on track to easily meet the criteria in the first category, though state Epidemiologist Dr. Christine Hahn said final data won't be compiled until Wednesday.
For the second category, Idaho must show a downward trend over the most recent reported 14-day period in new reported cases, or fewer than 20 per day on average; or testing data that shows either a downward trend in positive test results over 14 days or a percentage-positive per day on average of less than 5%.
Four of the last 10 days have seen a sudden — and matching — new case tally of 57 per day, while other days showed between 10 and 28 new cases. But the percentage of positive test results has been below 5% since April 4, and its trend has been mostly downward.
"So far, it's looking good, but we don't know 'til we've done the final call," Hahn said.
For the third category, health care, Idaho must be able to treat all patients without using crisis standards of care, which has been met; and meet specific targets for available hospital capacity and equipment, which are now being easily met. It must also meet targets to show a "robust COVID-19 testing program in place for at-risk health care workers."
That requires a downward trend over the most recent reported 14-day period for new infections among health care workers, or fewer than two per day on average over the same 14-day period, and it's a much closer call.
From May 26 to June 8, Idaho saw 45 new infections among health care workers, including 12 new ones on June 5 and 11 new cases reported June 6. That's an average of 3.2 cases per day, though it may not be the same 14-day period that goes into the state's final data. It also shows an increase from just a handful per day early in the period to those two big days June 5-6, though the numbers fell back down to just four new cases between Sunday and Monday.
"We have already looked around to see where they're coming from," Hahn said. "It looks like they are from all around the state. "We don't think we have a problem facility or a problem area going on. But we, of course, don't want to see any health care workers infected."
Under the state's staged reopening criteria, failing to meet that metric alone could stop the state from moving into the next reopening stage. "We don't have a final call," Hahn said Tuesday afternoon. "We don't know until we shake out the numbers."
Q&A
During Tuesday's AARP call-in, two callers from different parts of the state asked Little why the state isn't requiring mask-wearing to prevent the spread of the novel coronavirus.
"I'm a senior citizen with some pre-existing conditions — I have no one to go to the store with me or for me," said a caller named Steve from Pocatello. "If I caught this, I think it would be very devastating for me."
"You're the exact person that we're trying to protect," Little responded. "People that are somewhat immune compromised or older will end up voting with their feet and going to establishments where people have a higher level of hygiene or are wearing masks. That's kind of the Idaho way we do things. … That is the free-market response."
Another caller, Beverly in Twin Falls, questioned why Little is proposing a $1,500 bonus for workers on unemployment who go back to work.
"What about the people who have been working?" she asked. "My husband is 70, he goes to work every day as an essential worker. What incentive or thank you will be provided for those that have already been working?"
Little answered, "Hopefully part of it will be relief in your property taxes. That's one of the issues."
He announced a new property-tax relief proposal a day earlier that calls for using federal coronavirus aid under the CARES Act; the details are scheduled to be settled Thursday by his Coronavirus Financial Advisory Committee.
On the back-to-work bonuses, "What we were hearing is that businesses that wanted to open back up couldn't get their employees to come back," Little said, because federal pandemic unemployment provided $600 per week in addition to the usual, more modest unemployment benefits. "We wouldn't have to implement this program if we didn't have the federal program that kind of created an incentive for people to not go back to work. As we looked at what was taking place, we thought this was a good effort. Those are federal moneys — they can't be spent on just anything," the governor said.
Another caller asked if Idaho's recent all-mail-in primary election will be the model for the November general election, "so that seniors who have health problems like myself don't have to go down and be in closed rooms with all the poll people."
Little said, "I've had discussions with legislative leadership, and it's too early to know exactly where we'll be in November." But he noted that under current law, anyone can request an absentee ballot for the November election. "They'll send you a ballot and you won't have to go in — that's a system that's been in place for a long time," he said.
McGeachin said, "I just applaud Idahoans. It may not have been their preferred choice of voting, but we had a great turnout."