Eastern Idaho sending lot of new lawmakers to Boise in 2019
There will be a lot of new faces in the Legislature next year, and many are from eastern Idaho.
With the exception of District 8, which includes Lemhi and Custer counties and where the three Republican incumbents were all re-elected, every legislative district in eastern Idaho will be represented by at least one new lawmaker next year.
In two local districts, 34 and 35, the entire House delegation will be new. District 35 will also have a new senator. Van Burtenshaw, a Republican who had represented the district in the House before, has replaced the retiring Jeff Siddoway in the upper chamber.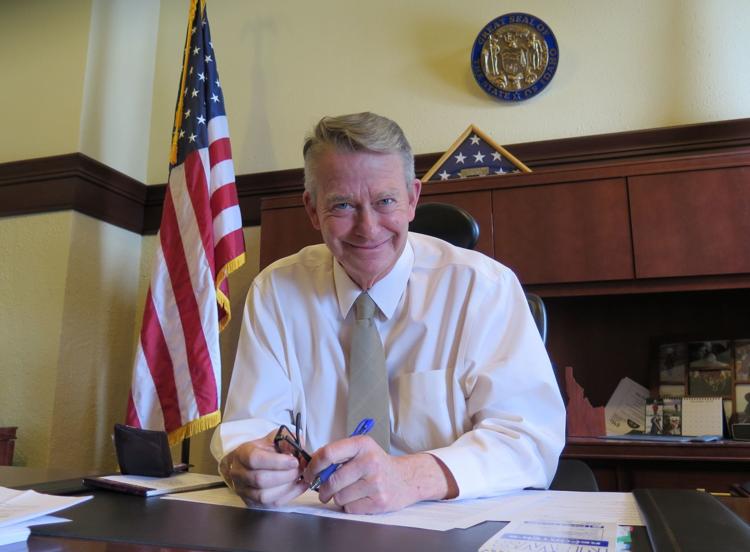 Idaho will have a new governor and lieutenant governor in Brad Little and Janice McGeachin, and 21 of the Idaho House's 70 members will be new. There also will be several new senators, including Republican David Lent, who represents Idaho Falls' District 33.
The Idaho Falls area's legislative delegation is still all-Republican — outside of District 33, where the Democrats had candidates for all three seats, the Democrats only contested a few local legislative races. In District 29, though, Rep. Chris Abernathy unseated Republican Dustin Manwaring, giving Pocatello an all-Democratic delegation again and the only seat in this area to change parties. The GOP still has a super-majority statewide, albeit a bit smaller than before. The House now has 56 Republicans and 14 Democrats, a pickup of three for the Democrats, while the Senate has 28 Republicans and seven Democrats, a Democratic gain of one.
New lawmakers from eastern Idaho
More than a third of the state's new lawmakers are from eastern Idaho and the Pocatello area. The turnover is mostly due to retirements and primary losses — all six of the incumbent GOP lawmakers who lost to challengers in May were from this part of the state.
As well as Lent and Abernathy, they are:
n Rep. Kevin Andrus, District 28,
n Rep. Gary Marshall, District 30,
n Rep. Julianne Young, District 31,
n Rep. Chad Christensen, District 32,
n Reps. Britt Raybould and Doug Ricks, District 34, and
n Reps. Jerald Raymond and Rod Furniss, District 35.
Leadership changes
House Speaker Scott Bedke, R-Oakley, and Majority Leader Mike Moyle, R-Star, beat challenges to keep their spots. Sen. Brent Hill, R-Rexburg, is still Senate president pro tempore, and Rep. Elaine Smith, D-Pocatello, remains minority caucus chairwoman. The only party leadership turnover was for Republican assistant majority leader and caucus chairman.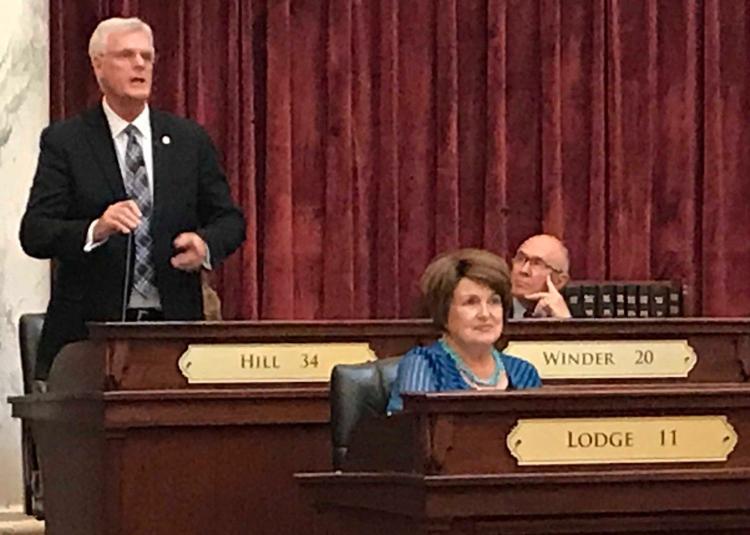 Little was lieutenant governor for most of Gov. C.L. "Butch" Otter's three terms; Otter backed Little's bid to succeed him, and out of the three Republican contenders he was viewed as the one most likely to keep the state headed in the same direction. Jaclyn Kettler, an assistant political science professor at Boise State University, said she doesn't expect to see any "dramatic shifts in policy right away." Little frequently talked about education during the campaign, and Kettler said this could be something he'll focus on.
"I think he'll be a pragmatic governor," Kettler said. "He seems very thoughtful about policy, interested in policy … I don't expect a major shift from what we saw under Governor Otter, but it seems like there's some slightly different interests, some slightly different focuses in areas."
McGeachin, a former Idaho Falls lawmaker and Idaho's first female lieutenant governor, comes from the GOP's more conservative wing. While the lieutenant governor has limited formal power, the post has been a springboard to the governorship for some. Little worked closely with the Otter administration on issues such as cybersecurity, health insurance and trying to boost the state's college "go-on" rate.
"She could craft a more independent identity, perhaps, but I wouldn't expect to necessarily see that right away," Kettler said. "She will just be an interesting one to watch."
Medicaid expansion
Idaho voters in November approved an initiative to expand Medicaid coverage to everyone making up to 138 percent of the poverty level, although it is being challenged in court.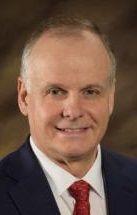 "I was not for that personally, however it seems like overall in the state there was a large mandate to get that pushed through," said Ricks. He added, though, that a majority of District 34 voted against it. While expansion got majority support in 35 counties, Fremont, Jefferson and Madison were among the nine where more people voted "No."
"So I do know where my constituents stand on it," Ricks said. "It's not an urgent matter in their eyes, but we'll see how that goes."
While lawmakers could decline to implement or fund the expansion, this doesn't seem likely. Little has said he supports implementing it, and the chairmen of the House and Senate Health and Welfare committees — Rep. Fred Wood, R-Burley, and Sen. Fred Martin, R-Boise — both back expansion.
"I think the Legislature needs to respect the will of the people and, in this instance, over 60 percent of the state said this was something they felt was important," Raybould said.
Kettler said having Wood and Martin there will make a difference.
"That just means the discussion will start from a different place than debating whether or not to do it," she said.
However, lawmakers will have to figure out how to pay for it, and there has been talk about putting restrictions on eligibility, such as work requirements. Raybould suggested adding language that would change or end the expansion if, in the future, the share of the cost covered by the federal government drops below the current 90 percent.
"We've got to be smart and ensure we don't make any decisions that don't turn around and cause financial burdens on the other things we need to be doing," she said.
And this could be an issue next year, affecting numerous programs and hoped-for initiatives. So far the state has collected about $63 million less this fiscal year than was forecast, largely due to a drop in income tax collections. While state officials hope this is a timing issue due to people not withholding enough and they will get a bump when people file their taxes in April, lawmakers need to set a budget before April.
"It's kind of starting out the session being perhaps a little more conservative in spending, especially when you've got an eye on expanding Medicaid," Kettler said.
While the cost could vary significantly based on how many people sign up, Sen. Steve Bair, R-Blackfoot, co-chairman of the Joint Finance-Appropriations Committee, said last week he expects Medicaid expansion will cost the state $20 million in next year's budget. Coverage would kick in on Jan. 1, 2020, so only half of a state fiscal year needs to be funded now — then about $40 million in the first full year, rising up to about $60 million a year after 10 years.
But expansion could also save some money. A report released by the state Department of Health and Welfare released in July estimated it would cost a net average of $10.5 million a year due to savings on indigent health care and other programs. The pro-Medicaid expansion group Close the Gap Idaho pointed to this savings in a news release last week urging lawmakers not to restrict eligibility.
"Creating barriers to coverage will increase administrative costs while decreasing access to care for the Idahoans who need it the most," said Lauren Necochea, director of Idaho Voices for Children. "Implementing unmodified Medicaid expansion is the only way to realize the full benefits of the program."
Committee assignments
With so many lawmakers retiring or losing primaries, there has been a lot of turnover among the heads of legislative committees. Two eastern Idaho committee chairmen lost their primaries, and two others retired.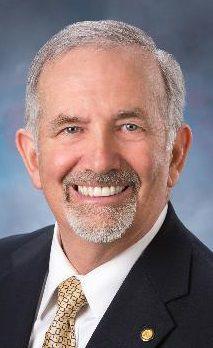 However, eastern Idaho did pick up one big chairmanship — Bair, who will be one of the two heads of the committee that sets the state budget. And Rep. Wendy Horman, R-Idaho Falls, will be one of its two vice chairmen. Sen. Dean Mortimer, R-Idaho Falls, will continue to head the Senate Education Committee.
Both the House and Senate State Affairs committees will have new heads as well. These committees often handle some of the most controversial bills of the year, dealing with guns, abortion and civil rights issues. Kettler said she is curious to see how new Senate State Affairs Chairwoman Patti Anne Lodge, R-Huston, handles the job.
"Committees are powerful in Idaho," Kettler said. "They can have some control over what's ... coming to the floor."
Education
Superintendent of Public Instruction Sherri Ybarra is requesting a $122 million, an almost 7 percent, increase in public schools spending next year. This includes $81 million to fund the last year of the "career ladder," a five-year plan to hike teacher pay, plus $19 million for a school safety initiative.
"We're going to keep our commitment to providing more dollars for education as our revenues allow us," Bair said.
As well as the budget, lawmakers will grapple with a proposal to rewrite the state's school funding formula, switching from one based on attendance to one that is based primarily on enrollment and weighted to provide more funding for small schools and groups such as special education or at-risk students and English language learners. While there would be a lag in implementing the formula, so it would have no impact on the upcoming budget, lawmakers are expected to spend a good deal of the 2019 session on the changes.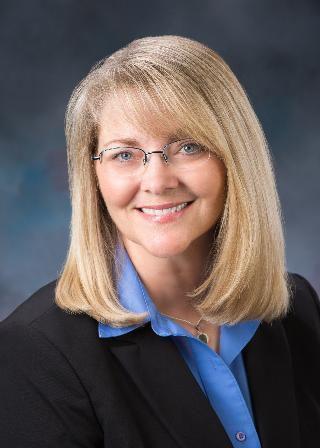 These are issues where eastern Idaho lawmakers could play a significant role. Horman is one of the heads of the funding formula committee. Bair will have a major say in setting the budget. Mortimer heads the Senate Education Committee, and the House committee has a sizable contingent of eastern Idaho lawmakers — Reps. Dorothy Moon, R-Stanley, Barbara Ehardt, R-Idaho Falls, Marshall, Raymond and Abernathy. Both Lent and Marshall come from education backgrounds and have expressed a desire to work on education issues.
Reporter Nathan Brown can be reached at 208-542-6757. Follow him on Twitter: @NateBrownNews.