BOISE — A bill to send out notices to drivers if their vehicle's insurance lapses and suspend their registration if they don't get insurance after being notified passed the Idaho House on Wednesday.
Sponsored by Rep. Rod Furniss, R-Rigby, the bill would take effect on Jan. 1, 2020, giving the Idaho Transportation Department time to set up the system. Insurance companies would report data to ITD, as they do already for the state's online insurance verification system, but now ITD would align it with its vehicle registration database. Owners of uninsured vehicles would get an initial notice after being uninsured for two months, giving them 30 days to get insurance. If the owner doesn't comply, he or she would then get a final suspension notice. Someone whose registration is revoked would have to pay a $75 fee to re-register.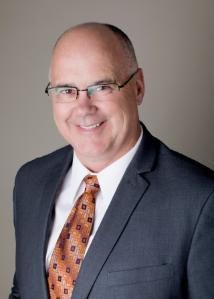 Furniss, an insurance broker by profession, said the Idaho State Police write about 1,000 tickets a month for driving without insurance.
"I've been hit twice by an uninsured motorist," Furniss said. "It's not a fun deal for the person that hits you to tell you they don't have insurance."
People would have the option of getting notice by mail or email. Furniss said if an uninsured driver reinstates their insurance it would show up in the system automatically. He said drivers who rotate between vehicles, taking them on and off the road, would need to call ITD when canceling insurance on a vehicle so they don't get a notice.
The bill's fiscal note says it would cost $345,000 to implement the bill, including postage, staff and computers and a public relations campaign to let the public know. However, Furniss said this is a "worst-case scenario" and that fines and fees could end up covering much if not all of this cost.
Furniss said a drop in the number of uninsured drivers could also result in savings elsewhere but it would be tough to estimate how much.
"We knew that there would be savings there but we just didn't know how to wrap our hands around those savings in those areas," he said.
After a lengthy debate, the bill passed 54-15, with local Reps. Chad Christensen, R-Ammon, and Dorothy Moon, R-Stanley, joining 13 other Republicans to oppose it. It now heads to the Senate.
House Speaker Scott Bedke, R-Oakley, said the bill would help protect people who have insurance when they get into crashes with uninsured drivers. Even if uninsured motorist coverage covers the costs, Bedke said this can often result in the insured motorist's rates going up even if they weren't at fault in the accident.
"If you're going to operate a motor vehicle on the roads, it must be insured," Bedke said.