BOISE — A hearing has been set for Friday morning on a bill to seek a federal waiver to add work requirements to Medicaid expansion and put other restrictions on the program.
The hearing will start at 8 a.m. in the Lincoln Auditorium, which has much more room than the normal House Health and Welfare committee room. Committee Chairman Rep. Fred Wood, R-Burley, said the hearing will last as long as it needs to. If the committee has to, he said, it will take a break later in the morning for the House's floor session, then come back and finish the hearing.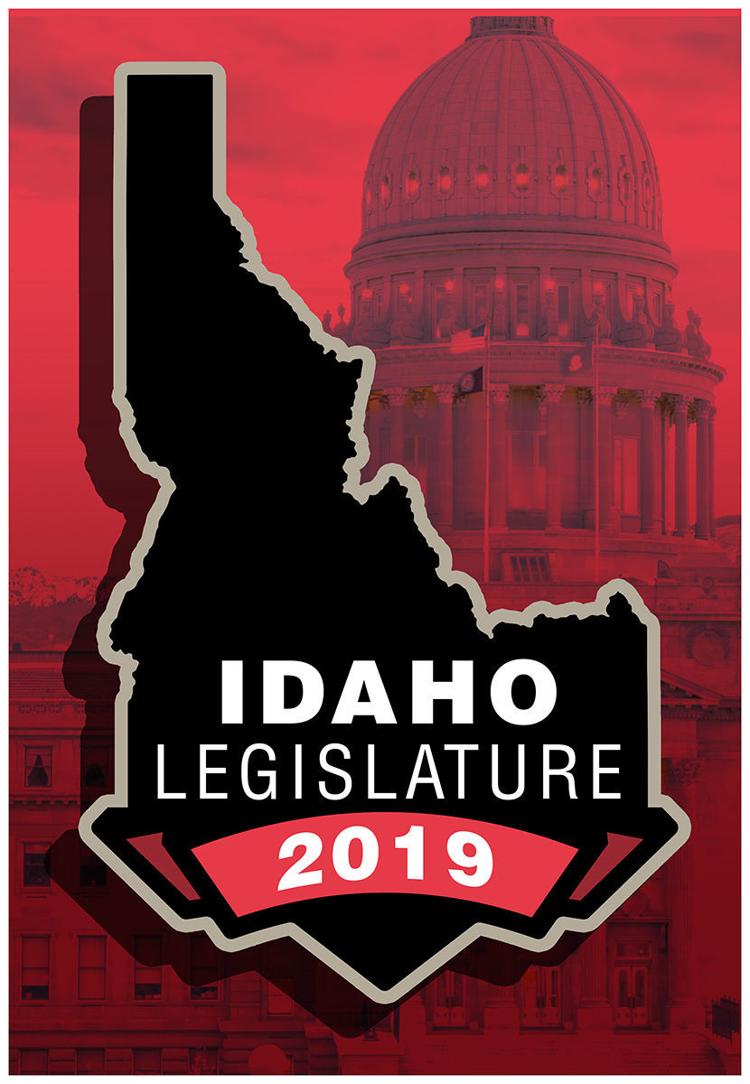 Wood cautioned the committee members to be respectful of each other.
"Let's not be implying motive to anybody's action," he said. "And that's going to really come into play on Friday. Friday is going to be a day where emotions are going to be incredibly high."
The committee voted Wednesday, with all the Republicans in favor and all the Democrats opposed, to introduce a new version of the bill to put restrictions on the expansion of Medicaid to everyone making up to 138 percent of the poverty level. Voters approved the expansion in a November 2018 ballot initiative.
The bill, sponsored by Rep. John Vander Woude, R-Nampa, is substantially the same as the one introduced Monday. It makes some minor tweaks to the language and also includes a more detailed breakdown of the estimated costs.
The bill would direct the Department of Health and Welfare to seek a series of waivers from the Centers for Medicare and Medicaid Services. One would add a 30-hour-a-week work or job training requirement for Medicaid expansion enrollees, modeled on the existing one in the food stamp program. People with children under 18 would be exempted from the work requirements.
Another would ask to give people making between 100 percent and 138 percent of the poverty level the option of getting insurance through the Your Health Idaho state exchange instead of Medicaid — about 31,000 people who are insured through the exchange now will be eligible for expanded Medicaid.
Another waiver would limit retroactive Medicaid eligibility from 90 days to 30 days. And another would ask to use Medicaid funds to cover some behavioral health services that aren't covered under the normal program.
The bill also would end Medicaid expansion if the share of the costs paid for by the federal government dips below 90 percent. It would require the House and Senate Health and Welfare committees to review the program in 2023 and make a recommendation as to whether to continue it. And it would direct the department to collect participant information about substance abuse so they can be referred to treatment.
The bill would mean an estimated $295,650 to the state and $997,650 to the federal government in one-time startup costs, then $1,565,900 a year to the state and $278,500 to the federal government after that, factoring in some savings from limiting retroactive coverage. By far the biggest piece of this is administering the work requirements, which would cost the state $148,650 to start up and $1.486 million a year to administer after that. The work requirements would cost the federal government $688,650 to start up and $278,800 a year to administer.
The Democrats argued this far underestimates the real impact. House Assistant Minority Leader Rep. Ilana Rubel, D-Boise, said the Department of Health and Welfare estimates about 6,500 people would be kicked off Medicaid by the work requirements, projections based on the number of food stamp recipients who lose coverage due to work requirements. This, she said, would create a "second gap" of people whose health care costs would fall on the state and county indigent funds. Also, she said limiting retroactive coverage eligibility to 30 days would lead to an estimated $3 million in costs for hospitals for unreimbursed care.
"It's a large, multilayered way to add lots of new costs to taxpayers in many different ways," she said after the vote.
DHW spokeswoman Niki Forbing-Orr said about half of the people on food stamps affected by the work requirements choose not to comply and end up losing their eligibility.
"If we apply that to our 13,000 estimate for those individuals who would not be exempt and not currently working, that would be about 6,500 individuals per year," she wrote in an email. "Keep in mind these individuals would have the opportunity to come back and choose to comply with the work requirement at any time and be eligible for Medicaid."
Waivers to add work requirements to Medicaid expansion and to spend some Medicaid funds on behavioral health coverage have been approved in numerous states. In 2018, CMS rejected a request from Massachusetts to insure people making from 100 to 138 percent of the poverty level on its state exchange and didn't decide on a similar request from Arkansas.
"It wasn't approved or denied when the other components of the waiver were approved," said Robin Rudowitz, an associate director at the health care policy group the Kaiser Family Foundation.
Utah has a similar request pending. Rudowitz said it seemed like Utah officials had some discussions with CMS before passing their partial Medicaid expansion bill, which included the waiver request.
"We have not seen any approvals," she said. "We're waiting just like everyone."
Rubel said she isn't necessarily against the idea, although she thinks it could be a waste of time to spend money applying for a waiver the federal government might not approve. According to the bill's fiscal note, this waiver would cost the state $120,000 and the federal government $200,000 in one-time costs, with $162,400 in ongoing yearly costs, half to the state and half to the federal government.
According to a Kaiser Family Foundation analysis, this could result in lower state and federal spending on Medicaid but higher federal spending on the exchanges, resulting in higher federal spending overall. Rudowitz and MaryBeth Musumeci wrote it could also lead to these people seeing higher premiums and out-of-pocket costs and fewer benefits covered compared to Medicaid.
"States will be watching for developments in Utah as well as additional guidance from CMS, particularly related to how partial expansion may be tied to broader aggregate financing caps in Medicaid," they wrote.
Kaiser has also extensively studied the work requirements in Arkansas, which is the only state that has tried to implement them so far. A little more than 18,000 lost coverage for noncompliance in late 2018, about 8 percent of whom reapplied and regained coverage in January. The number of enrollees subject to the work requirements fluctuates; it was 73,266 in September 2018, which is when the state started to kick people off for noncompliance.
Rudowitz said there isn't any data as to how many people are losing coverage due to a refusal to work versus how many are struggling with the bureaucracy or reporting requirements. However, she said "many individuals do face barriers to both reporting and to work." Rudowitz said Kaiser has conducted focus groups in Little Rock and in more rural areas of Arkansas to hear about enrollees' experiences.
"More rural areas, in particular, cited lack of transportation and lack of jobs, so they were limited in their ability to get work," she said.