BOISE — The Idaho House Ethics Committee voted unanimously Tuesday to censure Rep. Priscilla Giddings, R-White Bird, for conduct unbecoming a member of the Idaho House of Representatives, and to recommend that she lose her seat on the House Commerce & Human Resources Committee.
Every member of the bipartisan panel strongly condemned Giddings' actions in publicizing the name, photo and personal information of a young House intern who accused a lawmaker of rape, and then misleading the Ethics Committee about the matter.
"The Ethics Committee expects better conduct from its members in the House of Representatives, and the citizens of Idaho deserve better conduct from their legislators," said Rep. Brent Crane, R-Nampa.
Rep. Wendy Horman, R-Idaho Falls, said Giddings showed a "pattern of lack of respect for the dignity of other human beings." And Rep. John McCrostie, D-Garden City, decried the "half-truths" and "misinformation" Giddings offered in her defense.
"Being less than truthful during a public hearing while under oath abridges the trust of both the public and fellow members of the House of Representatives," said Rep. Sage Dixon, R-Ponderay, the Ethics Committee chair, "and can justly be construed as conduct unbecoming a member of the House of Representatives."
Giddings issued a defiant statement after the committee's decision calling it "a mockery" and repeating claims rejected by the Ethics Committee that it's all a political plot against her and her run for lieutenant governor. She never appeared at Tuesday's hearing, just as she skipped large portions of Monday's near-all-day hearing, including all the testimony from her fellow legislators about why they signed on to the ethics complaints against her.
The Ethics Committee's decision is a recommendation to the full House. Dixon said normally, the recommendation would go to next year's Legislature if it came up during the summer interim, but because this year, the House never adjourned, instead just recessing, it's technically still in session. That means the House would have to reconvene before Dec. 31 to take action on the committee's recommendation, or, he said, it expires at the end of the year.
Giddings, a third-term state representative, serves on the Joint Finance-Appropriations Committee and the Agricultural Affairs Committee as well as Commerce. Dixon said the Commerce assignment was targeted because of the "nexus" between Giddings' behavior on a personnel matter — the publicizing of the identity of a young House intern who had filed a complaint — and the personnel issues addressed by that committee.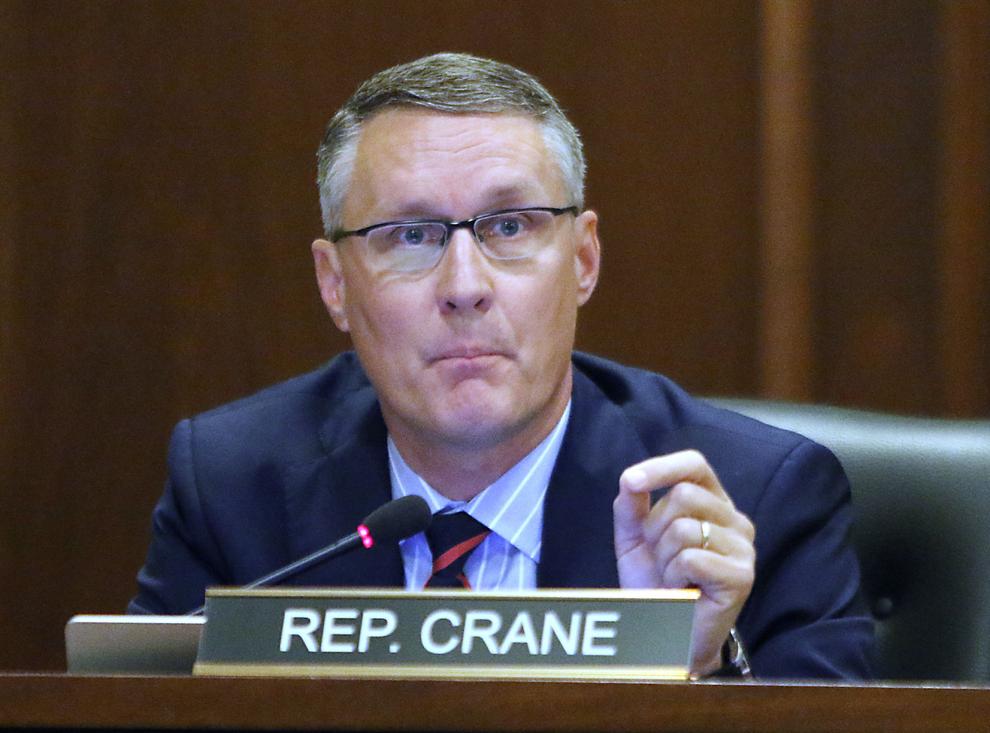 Giddings is currently running for lieutenant governor in the 2022 election. She's decried the ethics complaints fined against her, which were endorsed by more than two dozen of her fellow House members from both political parties, as political stunts designed to undermine her run for statewide office.
In a written defense submitted to the Ethics Committee, she also claimed she had a 1st Amendment right to publicize the 19-year-old intern's identity and that the young woman didn't qualify as a "crime victim" because there's been no conviction. Boise Police have been investigating the rape allegations against the former state representative, Rep. Aaron von Ehlinger, R-Lewiston, 38. He resigned from the House after the same Ethics Committee in April recommended he be suspended without pay for the remainder of his two-year term for "conduct unbecoming" a legislator.
Von Ehlinger acknowleged having sexual contact with the young intern, but claimed it was consensual. The Ethics Committee also noted a pattern of his seeking romantic liaisons with women in the Statehouse.
Giddings, a von Ehlinger ally, testified on his behalf during his April ethics hearing. There, under questioning, she defended posting on Facebook and including in her official constituent newsletter a link to a far-right blog post that included the young woman's name, photo and personal details. Her newsletter called the ethics case against von Ehlinger a "blatant liberal smear job."
She denied posting a photo of the woman on her Facebook page, though an Ethics Committee member pulled up the page during the April hearing and pointed to it.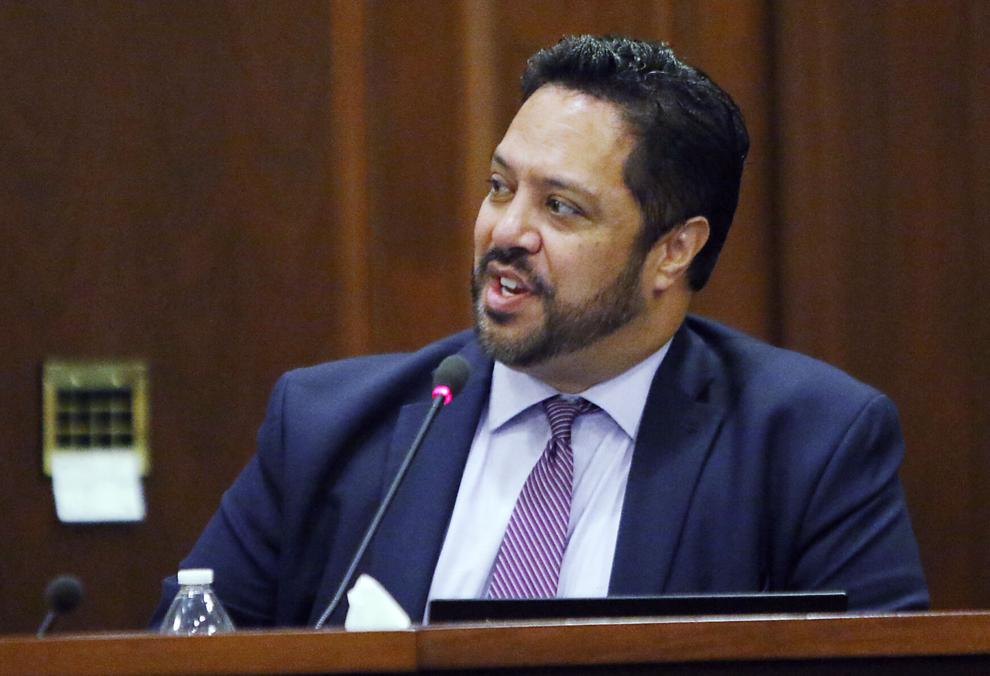 In documents submitted to the Ethics Committee in her own ethics case, Giddings said that photo was a "thumbnail" automatically created by Facebook when she posted a hyperlink, and not her doing.
Rep. John Gannon, D-Boise, said Tuesday, "All the evidence was that you don't disclose the name of a person who has filed a whistleblower-type complaint, which is essentially what this is. You don't put their picture on social media. You don't do that if you're involved in the organization. So I don't see where I really have a choice but to find that what was done was wrong."
He said, "The evidence … was just overwhelming that what was done was improper. It requires that we take some very strong action."
The committee's options to sanction Giddings included reprimand, which is less severe; formal censure, which it selected; or expulsion from the House.