The state of Idaho and the U.S. Department of Energy have reached a deal that could allow the resumption of shipments of spent research fuel to Idaho National Laboratory.
Under the agreement, which could end years of impasse, INL would get a one-time waiver to receive 25 commercial power spent nuclear fuel rods, weighing about 100 pounds in total, from the Byron Nuclear Generating Station in Illinois. However, before this could happen, DOE would have to prove its ability to treat the 900,000 gallons of liquid radioactive waste being stored at DOE's desert site west of Idaho Falls in tanks above the East Snake Plain Aquifer by successfully producing one full canister of dry treated waste. After years of delay, the Integrated Waste Treatment Unit started to hold test runs on simulant there in fall 2018.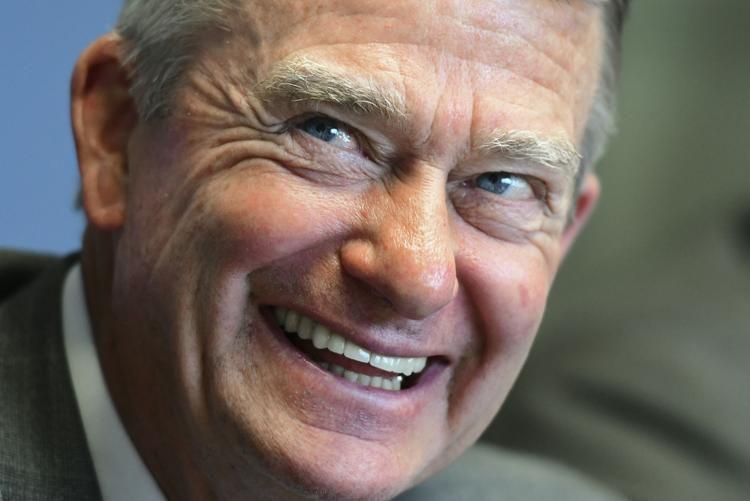 "This is just a big deal for Idaho to do things, that's A, get the waste out of our state that was talked about in the '95 (settlement) agreement and B, continue to advance the mission of the lab to be the premier nuclear research facility not only in the United States but in the world," Gov. Brad Little said Wednesday. "Those are both good things for Idaho."
Little said that, from his talks with DOE and with Fluor Idaho, the contractor that runs the Idaho Cleanup Project, he expects IWTU to be able to start treating waste sometime in 2020, possibly in late winter or early spring and definitely by the end of that year.
"They have a real incentive to do this and to do it right, because if you start it and have to shut it off, that just costs them a lot of money," Little said.
DOE also would have to agree that at least 55 percent of all future transuranic waste shipments to the Waste Isolation Pilot Plant in Carlsbad, N.M., come from the Idaho site; to remove at least 300 pounds of plutonium, uranium or enriched uranium from the state by the end of 2021; and to treat at least 165 pounds of sodium-bonded EBR II driver fuel pins into material for high assay low enriched uranium fuel production each year until all pins have been treated, no later than the end of 2028.
If waste treatment is ongoing and DOE is not in breach of the 1995 Settlement Agreement that set deadlines for DOE to treat and remove nuclear waste from Idaho, the department would be able to bring more research quantities of spent nuclear fuel into the state after producing 100 canisters of dry treated waste.
The new supplemental agreement does not let DOE bring any other waste into Idaho, except quantities of research fuel brought in under the above terms, and any commercial research fuel is still subject to the language of the 1995 agreement requiring all DOE spent nuclear fuel to be out of Idaho by 2035. Little and Attorney General Lawrence Wasden signed the deal Wednesday.
DOE put out a statement saying the supplemental agreement reaffirms DOE's and Idaho's commitment to removing nuclear waste from the state while protecting the aquifer and supporting INL's ability to meet its nuclear energy research and development mission.
"The resumption of research quantity commercial fuel shipments to INL is an important step in supporting the Lab's role as the nation's lead nuclear energy laboratory, and in developing safer and more efficient nuclear reactor fuels," DOE said.
DOE was supposed to start treating the waste at IWTU in 2012, but years of delays at IWTU due to technical problems, as well as delays in shipping transuranic waste to WIPP due to accidents there, brought DOE into breach of the terms of the 1995 Settlement Agreement. In 2016, Wasden blocked shipments of research fuel to INL, the state's recourse under the agreement.
"Snake River Alliance applauds Governor Little and Attorney General Wasden for holding the federal government accountable for cleaning up the radioactive mess at Idaho National Laboratory," said Holly Harris, executive director of the nuclear watchdog group. "We strongly oppose, however, any additional nuclear waste coming into Idaho."
Little said talks to resolve the dispute have been ongoing for the past several years, starting when C.L. "Butch" Otter was governor and Little was the lieutenant governor and chairman of Leadership in Nuclear Energy Commission. Negotiations started in earnest this summer. He thanked U.S. Sens. Jim Risch and Mike Crapo and especially U.S. Rep. Mike Simpson, all of whom he said helped negotiate with DOE. Little said he is happy with the outcome.
"The state just continues to benefit from this agreement, and the reason we do is because of the personnel and the facilities we've got out at INL and the '95 agreement," Little said.
Idaho House Minority Leader Mat Erpelding, D-Boise, applauded the Republican governor and attorney general for "balancing the needs of Idaho's economy while doing everything they can to enforce the 1995 nuclear agreement and hold the ... (DOE) accountable for illegal dumping in Idaho." At the same time, Erpelding struck a skeptical note, noting that DOE has missed deadlines in the past and, for decades, has been unable to find a high-level storage facility for nuclear waste. The WIPP, he said, isn't capable of receiving the Idaho waste that is supposed to be removed.
"The linchpin to this agreement is the status of the Integrated Waste Treatment Unit, which is not currently operational and is responsible for moving 900,000 gallons of liquid nuclear waste," Erpelding said. "Given that the unit was supposed to be operational years ago, I am cautiously optimistic. The one-time waiver to receive spent nuclear fuel rods from the Byron Nuclear Generating Station in Illinois is stipulated upon the Integrated Waste Treatment Unit being online and having treated approximately one percent of liquid waste in the tanks. I believe that Governor Cecil Andrus (the former Democratic governor who helped to reach the original settlement agreement) would have expected the minimum amount treated to be set at a more ambitious level. After all, it represents an incredible threat to our communities that rely on water from the Snake River aquifer."
Erpelding said he is glad the agreement calls on DOE to remove the EBR waste and repurpose it for future projects.
"I am hopeful that DOE has everything it needs to finally comply with the 1995 Nuclear Agreement, but if history is our guide, we must remain highly skeptical," Erpelding said.
Simpson, whose district covers eastern Idaho, called the deal "a modernized agreement that reflects the successes of the cleanup mission and the growing and thriving work at the Idaho National Laboratory" and one that would pave the way for years of successful future collaboration.
"I also want to congratulate the world class employees of both the Idaho Cleanup Project and the Idaho National Lab," he said. "This agreement is only possible because of the hard work, dedication, and many milestones that have already been achieved in cleaning up the legacy of the past. We all know more work needs to be done, and I am grateful for the DOE's continued commitment to finishing that work once and for all."
Crapo and Risch also hailed the agreement.
"Governor Brad Little, Attorney General Lawrence Wasden and Energy Secretary Rick Perry have worked diligently to come together to resolve previous uncertainties for the good of Idahoans and maintaining the lead nuclear lab status of the Idaho National Laboratory," Crapo said.
"This framework will benefit Idaho, the INL, and the nation for years to come, and I offer my sincere congratulations to Governor Little, AG Wasden, and the Department of Energy for coming together to make this agreement possible," Risch said.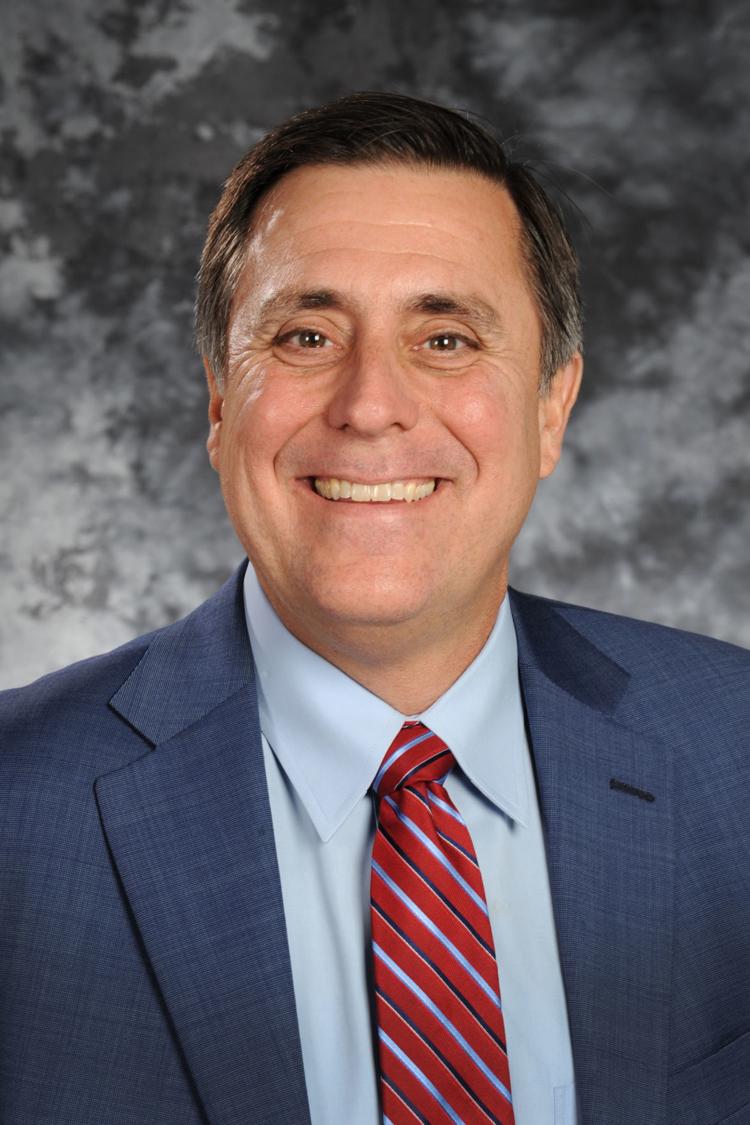 INL Director Mark Peters thanked Little, Wasden, Perry and the DOE.
"It's not often that you can truly call an agreement of this nature a win-win, but I am confident that all parties to this agreement are well-served by it," he said. "The governor and attorney general have steadfastly insisted that Idaho be left safer, cleaner, and more secure as a result of any agreement — and today's announcement reflects their determination. At the same time, the agreement facilitates the promising future we all desire for INL as our nation's nuclear energy research laboratory and the center for development of the next generation of clean energy technologies."
In a statement, Wasden thanked Little and his staff for their work and said the revised agreement is good for Idaho.
"It ensures the Department of Energy's commitment to remove nuclear waste from INL while also incentivizing the department to turn the most dangerous liquid waste into a much safer and more manageable solid," he said. "As those who have been familiar with my stance on this issue over the years know, nothing is more important than treating that liquid waste and protecting our precious aquifer."