BOISE — Efforts to legalize hemp in Idaho are dead for the year, although a bill that would give some protection to out-of-state truckers could yet become law.
Hemp, a cousin of marijuana with trace amounts of THC that has numerous industrial uses, was legalized nationally by the 2018 Farm Bill. Hemp is legal in every neighboring state, and with the failure of the legalization legislation Idaho will be one of the only states where hemp is banned.
The Idaho House voted 56-11 Friday to pass House Bill 300, which was introduced Wednesday. It would let out-of-state truckers transport hemp through Idaho, but it would require a permit from the state Department of Agriculture and let law enforcement inspect the trucks at checkpoints. Even many of the bill's supporters said they didn't like it, but that it would at least address the problem of truckers who are transporting something that is legal in most of the country getting arrested in Idaho.
"The only thing that gives me comfort is we will no longer be stopping interstate commerce, which ... is against the Constitution," said sponsor Rep. Judy Boyle, R-Midvale.
"Between these two bad choices, I think I would elect against locking these people up," said Assistant Minority Leader Rep. Ilana Rubel, D-Boise.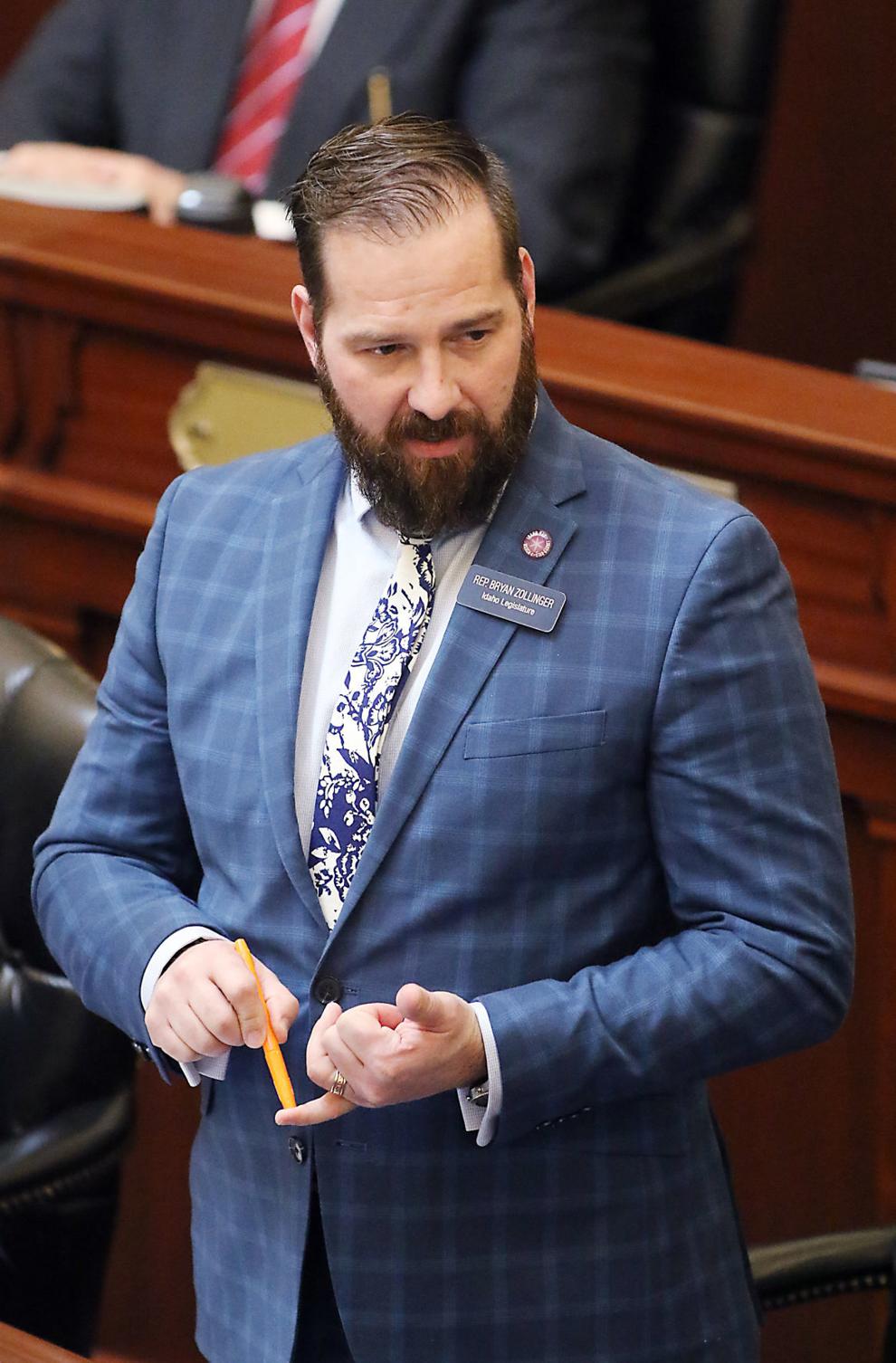 Rep. Bryan Zollinger, R-Idaho Falls, who voted against the bill, said it gives law enforcement too much power.
"This isn't where we started, it's where we ended up, and I have concerns about the police state and where (we are) with this bill," he said.
Idaho Freedom Foundation President Wayne Hoffman, whose group backed the original House Bill 122 to legalize hemp, wrote in his weekly Friday column that the bill is a "step backward." He went over numerous objections to it, including that the bill doesn't say how much a permit will cost or what the penalties for a violation would be. He also objected to the checkpoints, and to the fact that hemp will still be illegal to grow.
"More importantly, the new measure would continue to hurt farmers who still won't be able to benefit from the end of federal hemp prohibition," Hoffman concluded. "It harms interstate truck drivers who will no doubt be shocked to learn that their cargo requires special permission and documentation to traverse the state. And it hurts Idaho medical patients who face the same regulatory ambiguity and restrictions as they always have regarding CBD oil. It is a frustrating outcome for what should have been an easy policy win for our state and its people."
The original Hemp Research and Development Act, which was co-sponsored by Reps. Dorothy Moon, R-Stanley, and Caroline Nilsson Troy, R-Genesee, would have removed hemp from the state's Schedule 1 substance list and created a regulatory framework to allow its growth, transportation and sale. But law enforcement groups had concerns about it and the Senate amended it heavily, including leaving it on the list of Schedule 1 substances. As a result, most of the original House sponsors dropped their support.
"The bill no longer conforms to the 2018 Farm Bill," Moon said Monday. "The new (House Bill 122) amended makes hemp illegal to grow, possess and transport in Idaho."
The House also rejected Friday, on a voice vote, a resolution Boyle and Moon sponsored that would declare it the state's policy to allow hemp cultivation under federal Department of Agriculture rules, starting with the 2020 growing season. Moon and Boyle said the resolution would at least show some support for the state's farmers.
"It is our great hope that next year it will actually be legal," Boyle said. "We are going to try to allow the growing of hemp in our state by spring 2020. Our farmers will be able to take advantage of this new crop, as 48 other states allow their farmers to do."
Troy, who has been pushing hemp legalization for the past five years, said it was "a very sad day for me" and urged her colleagues to oppose the resolution.
"This resolution says that Idaho will allow the U.S. Department of Agriculture rules to come into our state and regulate how agriculture would work," Troy said. "And I would like to know one other area where Idaho has given up their supremacy, especially with natural resources. If I voted for this, I would not be able to go home and face our farmers."