BOISE — Rep. Brent Crane, R-Nampa, introduced legislation Thursday seeking to undo all limits on gatherings in the state due to COVID-19, spurred particularly by his desire to allow full attendance at school events from basketball games to concerts.
"The governor is the individual that said 10 persons or more … couldn't be together," Crane told the House State Affairs Committee, which he chairs. "So all we're doing is saying, should you guys pass this resolution, that provision of the emergency order is no longer in place, so you could have from one to infinity individuals that choose to meet at an event."
Crane's concurrent resolution would eliminate the entire section of Gov. Brad Little's current Stage 2 public health order that deals with gatherings. That would eliminate the current prohibition of public or private gatherings of more than 10 people, which includes public meetings, but exempts businesses, schools, religious and political gatherings. It also would eliminate references to standards for attendance by spectators at school events. And it would eliminate requirements that all bar patrons be seated and that tables at bars and nightclubs be distanced from each other.
Rep. Julianne Young, R-Blackfoot, said, "This issue is the issue that I have received more feedback on than any other issue since I got elected. This is so important to the people and families of this state. … It's really sad what this is doing to families and communities."
Rep. Karey Hanks, R-St. Anthony, said, "As Americans we do take risks every day, so we should be able to take risks in the schools as well."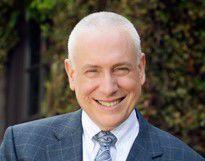 Dr. David Pate, the retired former CEO of St. Luke's health system in Boise and a member of Gov. Brad Little's coronavirus task force, had a far different take. "I think it's incredibly reckless, and I think it shows a disregard for the health and safety of Idahoans," he said.
"The restrictions on gatherings are based on the amount of transmission of the virus that we have going on in the community," Pate said. "And the point that we have known at least since April is that 40-45% of people can be infected and contagious, yet either asymptomatic, with no symptoms, or pre-symptomatic, which means they don't have symptoms now, they might develop them in a day or two. But they don't know they're sick."
"So I could be infected, I could be contagious, and yet I might feel fine," Pate said. "I could go to school, I could go to work, I could go visit other people thinking I'm perfectly fine, but spreading the virus. This is why this pandemic has been so hard to control."
The committee voted to introduce Crane's resolution, clearing the way for full hearings. As a concurrent resolution, the measure would just need to pass both the House and Senate to take effect; it wouldn't need the governor's assent.
Crane, as he presented the proposal, noted that Little said in his State of the State message to lawmakers this week that children remain his top priority. "I agree with the governor, but we fundamentally disagree on how he has handled the pandemic," Crane said. "We have students that are struggling, depression is up." Crane said he decided, "I'm going to introduce a bill that will lift the 10-person rule and allow sporting events to take place, concerts to take place," along with numerous other types of events, "to make sure students realize that the Idaho Legislature is here and stands with them."
"What has happened to these children in the midst of this pandemic in my opinion is unconscionable," Crane declared. "As you're well aware they're allowed to go to school, so these kids can mix and mingle all day at school, but God forbid if those kids go to a basketball game and they bring mom and dad and grandma to the basketball game."
Current state rules permit each student to have only a limited number of family members or others attending to watch their school sporting events.
Pate said Crane may believe he's opening up more opportunities for attendance, but his proposal would actually have the effect of making it too dangerous for many parents or grandparents to attend their children's or grandchildren's games, because distancing designed to keep spectators safe amid the COVID-19 pandemic would have been removed.
Pate said the proposal evidences either ignorance of how the virus spreads, or "a complete disregard for the health and safety of Idahoans. … To propose something like that is absolutely irresponsible and certainly reckless."