NAMPA — Patti Syme had no idea what she was getting into when she was elected as the chair of the Canyon County Republican Central Committee.
She imagined she would be working with precinct committeemen to vet potential Republican candidates for office and share information with the public about them. Instead, she says she has been dealing with divisive interactions at every turn as committee members who are affiliated with with the Idaho Freedom Foundation attempt to align the committee's activity with that organization's platform.
Central committee meetings, which are designed to guide the Republican Party's actions in the county, have become dysfunctional gripefests, Syme said.
"It just reminds you of grade school: People raising their hand and distracting, disturbing, and disrupting," she said. "We are so distracted by every other rabbit hole that it's difficult to get anything accomplished."
The hostile climate extends beyond meetings. Syme and other local Republican leaders claim that some Freedom Foundation-associated members are showing favoritism toward political candidates who align with the group's ideas over other Republicans, holding events posing as the Canyon County Republican Central Committee, or siphoning support away from events held by the county's central committee.
The Idaho Freedom Foundation has a policy of not responding to media inquiries. They did not respond to an inquiry for comment on this story.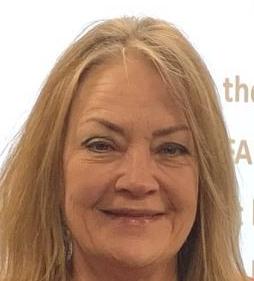 At the heart of the issue seems to be differing politics. People aligning with the Idaho Freedom Foundation have called long-time Republican political figures in Canyon County RINOs: Republican in Name Only, Syme said.
Syme is a long-time Republican, and the wife of Caldwell State Rep. Scott Syme, who is also a Republican.
On the other hand, long-time Republicans like Syme feel that the Idaho Freedom Foundation, while claiming to be a conservative organization, is actually more aligned with the Libertarian platform. The Idaho Freedom Foundation website used to describe the organization as a Libertarian think tank, but no longer does, Syme said.
Syme found herself in hot water for that view when the central committee's former secretary ran for election as a precinct committeeman. The secretary had resigned after being found to be derelict in her duties, Syme said. Among other activities, she had actively wanted to promote Idaho Freedom Foundation events to central committee members, Syme said.
When the former secretary ran for precinct committeeman, Syme felt frustrated. She sent a text message to Tracey Wasden, president of the Canyon County Republican Women's group, saying that anyone who wanted to vote for the former secretary should leave the county's Republican Central Committee and join the Libertarian platform. Someone snapped a photo of that text over Wasden's shoulder and shared it with True Idaho, a conservative news website. The outlet called for Syme and Wasden's resignation.
Wasden said she was exercising her First Amendment rights in a private conversation with Syme, and that the taking of such a photograph was illegal. She also said coverage of the event by online conservative media misconstrued what was said, portraying Syme and Wasden as forcing conservatives out of the party.
"It made it look like Patti and I are wielding all this power in the Republican Party and literally all we're trying to do is our jobs and get Republicans elected," Wasden said.
Wasden, who is married to longtime Idaho Attorney General Lawrence Wasden, has been a stalwart among Canyon County GOP volunteers. She has been a Republican for 35 years, she said.
Given that politics in the U.S. is based in a two-party system, it is understandable that there would be some diversity of views and opinions within parties, said Jaclyn Kettler, associate professor of political science at Boise State University. On a national level, the Democratic Party is feeling pressure to shift more to the left. And beginning with the Tea Party politics of the early 2010s, Republican groups have faced pressure to move more to the right, she said.
'Confrontational politics'
Syme and others point to a specific book that Idaho Freedom Foundation-aligned people allegedly use to push their ideas in the Canyon County Republican Central Committee: "Confrontational Politics" by retired California state Sen. H.L. "Bill" Richardson, now deceased. Published in 2010, the book's description on Amazon says the author describes the strategies that enabled the California Senate's Republican minority to win on issues it cared about, such as gun control and the removal of liberal judges.
In practice, confrontational politics means exhausting leaders so that they give up, said Sarah Chaney, precinct committeeman and the wife and campaign coordinator for Idaho State Rep. Greg Chaney, R-Caldwell.
"They want to keep you constantly on the defense, and they gaslight you," Chaney said. "Whatever they're guilty of doing, they say (you're) guilty of doing."
Longtime Canyon County GOP activists say the book is being used as a manual for Idaho Freedom Foundation-affiliated folks to disrupt local party functions, over-emphasize differences and divide local Republicans.
Since becoming chair of the county central committee, in addition to meetings that feel bogged down with disruptions, Syme has faced criticisms, she said. She receives emails calling her "an embarrassment" and demanding she resign. And when she has done charitable deeds, such as taking food to sick or injured committeemen, she has been accused of trying to influence their votes, she said.
President Donald Trump was known for his brash, confrontational political style. Syme has always supported former President Trump, she said, and believes that the way he acted was often understandable given the intense opposition he faced. But she does think his behavior has changed norms in local politics.
"The way he spoke to people is the way people now believe is effective," Syme said. But she disagrees.
"I don't believe that a typical Idahoan should believe that's an acceptable way to treat another Idahoan," she said.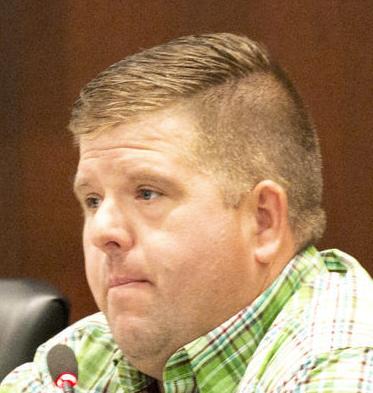 Skepticism about the Idaho Freedom Foundation
For Jason Knopp, Melba School Board member and president-elect of the Idaho School Boards Association, it's not that the Idaho Freedom Foundation's ideas aren't appealing. Knopp agrees with the foundation that small, grassroots government is best and values transparency around knowing what tax dollars are being used for, and not overpaying in taxes, he said.
However, the strategies the foundation's supporters use are not always to his liking, and at worst, amount to "a lot of grandstanding," he said.
Knopp was slated to be part of Lt. Gov. Janice McGeachin's education task force, but several factors made him lose faith in the process.
First, despite the task force having an education focus, Knopp was the only person representing a stakeholder in education who was going to be on the task force, he said. No other education stakeholder groups, such as the state Board of Education or the state Department of Education were going to participate, he said.
Second, though Knopp thought it important to define critical race theory, which the panel targeted, in order to evaluate whether curricula fit that definition, the committee showed no intentions of defining it, he said.
At one point early in the planning process for the task force, it was suggested that Lt. Gov. McGeachin and another official be left off of an email chain so that those emails would not be subject to public records requests, Knopp said.
Between the lack of appropriate stakeholders and some illogical parts of the process, Knopp decided he did not want to be part of it.
"It just didn't feel like it was going to be productive," he said. He felt as though things were going as he'd expected after the task force's second meeting when officials had yet to define critical race theory or bring in specific curricula to study, he said.
In a statement to the Idaho Press, a spokesperson from McGeachin's office said the education task force is yet another way the Lt. Governor is working to advance the fundamental principles that drive her political endeavors.
"Protecting young people from being indoctrinated with the failed rhetoric of Marxism is one way that Idaho must push back against the centralization of power and work to restore the principles that have made Idaho great – individual liberty, state sovereignty, and traditional conservative values," the statement said.
Despite aligning somewhat with the Idaho Freedom Foundation's ideals, Knopp takes issue with the strategies some of its leaders employ.
"When I think of leaders and I think of leadership, leaders don't rant and rave about a crisis," he said. "They don't manufacture a crisis when one doesn't exist."
"The people to me that are leaders and really drive positive change ... and it's the type of leader you want to emulate ... they're generally very quiet," Knopp said. "They just get in the trenches, they roll up their sleeves, and they go to work, and they work with people to find a solution, and I just don't see the Freedom Foundation doing that."
Unsanctioned events, usurped affinity groups
Meanwhile, in addition to disrupting central committee meetings, those who align with Idaho Freedom Foundation have allegedly attempted to rally more participation favorable to their politics by organizing events that appear to be facilitated by the GOP central committee, but are not, Syme said.
The events are often advertised through Facebook events or digital flyers posted on Facebook. One event called "Meet the Candidates" invited the public to meet "statewide and local candidates" in September. The list of attendees included McGeachin, who is running for governor, and state Rep. Priscilla Giddings, R-White Bird, who is running for lieutenant governor. It also included Seat 5 Nampa City Council candidate Randy Haverfield, but not the other candidate running for that seat, Rosie Soto Mustic. Similarly, Seat 3 Nampa City Council Candidate Natalie Jangula was listed as going to be at the event, but not Jeff Cornilles, who is running for the same seat.
The Facebook event description also generally states that other candidates will be in attendance and nowhere does it specifically state that Haverfield and Jangula are affiliated with the Idaho Freedom Foundation. City Council races in Idaho are nonpartisan.
Other event flyers on Facebook show plans for candidate meet and greet events hosted by Canyon County Republicans every third Tuesday at the Canyon County Administration Building.
These events may look like they are sanctioned by the Canyon County Republican Central Committee, but they are not, Syme said.
Wasden said the Canyon County Republican Women group often meets over lunch. In the past couple of months, she has seen a surge in the number of women requesting to be members — about 20 per month instead of the usual average of five, she said. But though the women are participating in her group, another group has sprung up: the Liberty Ladies Luncheon, which tends to hold its meetings immediately following the Republican women's group.
The leader of the new group, Kirsten Lucas, who is also a GOP precinct committeeman, has not invited Wasden to attend the Liberty Ladies Luncheons, Wasden said.
Wasden describes the Canyon County Republican Women's group as a service organization. Its purpose is "to foster and encourage loyalty to the Republican Party and its ideals, to disseminate political information and recognize women working for the cause of good government at all levels," the group's bylaws read.
Lately, Wasden said the women that have been joining her group have asked whether they will be able to vote in the upcoming board elections (the window is coming to a close, Wasden said), how much money the women's group has in its account (that amount is disclosed at each meeting in the treasurer's report, Wasden said), and whether they can see copies of the organization's bylaws (members are allowed to, Wasden said).
Wasden's organization is not an activist group. She wonders if Lucas intends the Liberty Ladies Luncheon to be one.
At the time of publication, Lucas had not responded to requests for comment.