BOISE — Kathy Peterson isn't giving up.
For the past several years the Meridian woman has been coming to the Capitol every year when the Legislature is in session, standing outside the House chambers or in the rotunda with protest signs and seeking sponsors for a bill to require life insurance companies to give customers the option of receiving notification by certified mail before a policy lapses.
It's a personal cause for her — when her mother died in 2012, she and her siblings were unable to collect on the life insurance policy since the company said it had lapsed. A 2017 law requires the option of notifications by first-class mail to two different people, although Peterson doesn't think this provides the same protection a certified mail requirement would.
"That's why the law doesn't suit me, because it failed our family and others," she said in an interview in March.
Rep. Bryan Zollinger, R-Idaho Falls, offered to sponsor the bill this year, which would give customers the option of pre-paying for notification by certified mail. The House Business Committee voted 9-7 against introducing it. Rep. Rod Furniss, R-Rigby, who sells insurance, said the same customers tend to be habitually late to pay and requiring certified mail notices would be too burdensome and could drive up costs for companies and other policyholders.
"If we have to send three registered notices out, I just think that's onerous on the company," he said.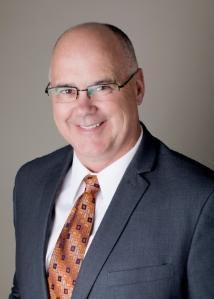 During the session Furniss sponsored a bill, which Gov. Brad Little signed into law, that would require the Idaho Transportation Department to send out notices to drivers if their vehicle's insurance lapses and suspend their registration if they don't get insurance.
The bill's fiscal note said it would cost $345,000 to implement the vehicle insurance bill, including postage, staff and computers and a public relations campaign to let the public know. However, Furniss said this is a "worst-case scenario."
Some committee members expressed concerns about how many notices would have to be sent or whether it would, as written, accomplish its purpose. Others defended the idea.
"The only comments I've heard is concerns about costs to insurance companies right here, and I've really not heard anyone speak to someone losing their insurance benefits through a failure of communication," said Rep. Steve Berch, D-Boise.
After the House Business Committee voted against introducing the life insurance notification bill, Peterson spent the rest of the session talking to legislators and trying to drum up support, and some did agree either to support the bill or at least that it should get a hearing. However, she was unable to get a hearing on a new version before the session ended. As of now, she's looking into the idea of trying to run a ballot initiative.
Blaine Grow, who runs Blaine Grow Insurance in Nampa, said the bill would provide some protection to older people who might have dementia or who just get so many letters they miss something.
"I stand behind her," he said. "I think it's a good bill actually, and I don't understand why it keeps being shoved to the back burner and not getting a fair hearing."
Opponents include some lawmakers and Dean Cameron, the director of the Department of Insurance. Before landing his current role Cameron owned a private insurance business and also served as a legislator.
"I know it may appear innocuous for a customer to ask their lapse notice be sent via certified mail," Cameron wrote Peterson in an email in February. "But it is far more complicated. Carriers would be required to track who requested it, how many times they requested it, and account for every dollar they would collect for such a system. It would be expensive, cumbersome and would end up harming consumers."
"Insurance companies make every effort today to make sure policies stay in force if possible," Furniss wrote in an email to other members of the Business Committee. "I see no need to further burden companies with this bill. I also feel personal responsibility is applicable and contracts between individuals and companies in the planning process should be upheld."
Peterson counters the bill wouldn't be a burden since the customers would prepay for the notices But one of her overarching gripes — a frustration she shares with some lawmakers who have run into the same issue — is that the Legislature's committee system gives chairmen basically unlimited power to decide which bills get heard and which won't move forward. Peterson thinks everyone should have the chance to get their ideas heard and voted on.
"Don't make promises you don't intend to keep," she said. "Don't make promises to hear my bill and then take it away from me. That's my biggest complaint right there."
Whatever happens, Peterson plans to keep trying.
"All I can do is peacefully protest, and I won't stop until I get the job done," she said. "I'm here till I get the job done."