BOISE — A proposal to add a seventh member to the commission that draws Idaho's legislative district lines passed committee over protests from Democratic lawmakers.
The Democrats on the House State Affairs Committee walked out before the vote, saying the proposed constitutional amendment, which was introduced on Wednesday, is being rushed through. A little later when the full House met, Minority Leader Mat Erpelding, D-Boise, objected to the customary waiving of the full reading of three bills on the day's calendar for a final vote, forcing the clerk to read them aloud.
"They've printed and run a constitutional amendment in 48 hours ... and not only that, it's an amendment specifically to gerrymander the state of Idaho," Erpelding said after the House adjourned.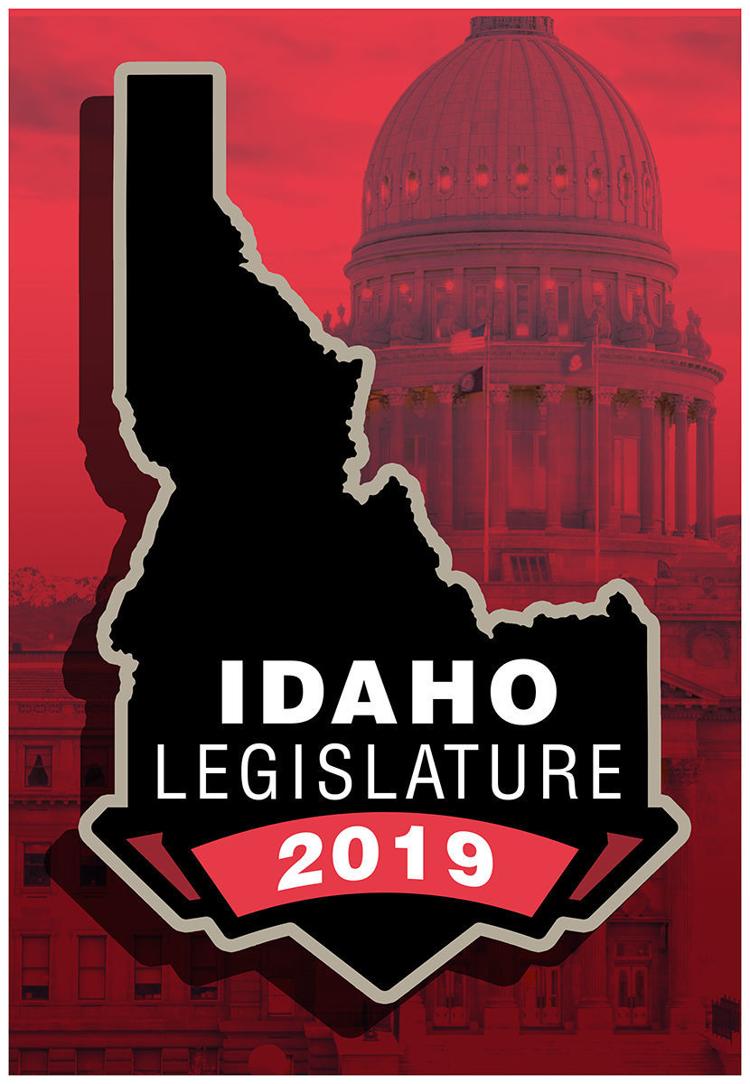 When a bill comes up for a vote, the sponsor asks for unanimous consent to suspend the full reading, a courtesy which is almost always granted. However, only one lawmaker needs to object to force a full reading, and this is occasionally used as a protest tactic. Erpelding said he plans to do it again on Monday.
"As long as I need to," he said. "If they want to speed up the process, I can slow down the process."
"I think that that is a response that's rooted in emotion," said House Speaker Scott Bedke, R-Oakley. "And I agree, for some it's an emotional issue. But that same emotion can be had by others on the other side of this issue. So I think we should talk."
The amendment would add a seventh member, appointed by a majority vote of the governor, lieutenant governor, treasurer, superintendent of public instruction and controller, to the Commission for Reapportionment. Per a 1994 constitutional amendment, the commission is split evenly now between three Democrats and three Republicans. As all of Idaho's statewide officials are Republicans, this would give the commission a 4-3 Republican majority just ahead of the redistricting that will follow the 2020 Census.
Republicans who support the change say it could help avoid the disputes that have happened in the past when the commission has deadlocked or the maps have been challenged in court. Sponsor Rep. Steven Harris, R-Meridian, said adding a seventh member wouldn't change any of the other requirements when it comes to drawing districts, such as keeping them roughly equal in population and not breaking up counties or communities of interest when possible.
"There's very little room for gerrymandering or other types of foul play," Harris told the State Affairs Committee on Friday morning. "You look at our maps, they're very square and divided by counties and highways and so on."
Most of the public testimony came from people who live in Boise and oppose the bill, several of whom said they had just found out about the hearing and that more people would have come if there had been more notice.
"Ramrodding a constitutional amendment through in 48 hours is neither typical nor fair," said Yvonne "Sam" Sandmire. "Redistricting is something Idaho does right. The system is balanced and it's fair. If partisan gerrymandering is passed and allowed it will certainly be challenged in court. ... Taxpayers are tired of having their money wasted on expensive lawsuits."
The three Democrats walked out before the vote, saying their constituents hadn't had enough notice. The remaining Republicans then voted unanimously to send it to the full House.
"Yes, there was a bare minimum of 24 hours, but this is a constitutional amendment that will affect every member and citizen of Idaho," said Rep. Elaine Smith, D-Pocatello.
Rep. Brent Crane, R-Nampa, objected to the narrative that the process was being rushed, saying the committee followed the law. And he criticized the Democrats for walking out.
"We get paid to make decisions," Crane said. "And I wish they were here so we could have a full discussion and ... come up with something that might garner their support."
The amendment needs two-thirds support in the House and Senate to get on the ballot, after which a simple majority of voters can approve it. Both chambers have 4-to-1 Republican majorities.
Bedke said he would be willing to work with the Democrats, but that they need to recognize that the Republicans view the current system as in need of change.
"Fine, the message has been sent," Bedke said. "Now let's see what happens. We'll go from there. I don't know how this story ends."