BOISE — Some members of the House Judiciary committee fired the first salvo Thursday in what could be a battle with the Senate over Idaho's mandatory minimum sentencing law.
The Idaho House voted 48-21 on Monday to strike the word "mandatory" from the sentences in Idaho's drug trafficking statute, letting judges impose shorter sentences if they feel the circumstances warrant. However, Senate Judiciary Chairman Todd Lakey, R-Nampa, has said he doesn't plan to hold a hearing on the House bill. Instead, he introduced a bill of his own that would make some changes to the thresholds in heroin cases but leave the mandatory minimums in place.
On Thursday, a bill Lakey is sponsoring to strengthen Idaho's human trafficking laws was up for a vote in House Judiciary, where some lawmakers tried to hold it until next week.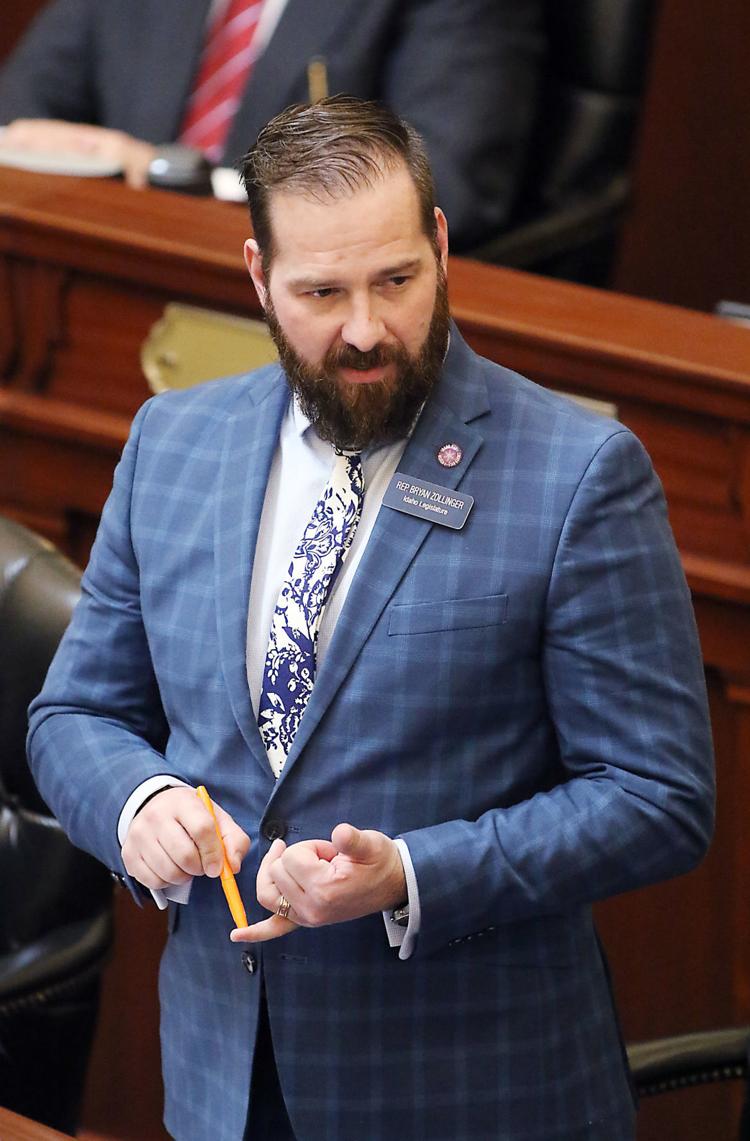 "It was to send a message to the Senate chairman that two can play at that game," said Rep. Bryan Zollinger, R-Idaho Falls, who is co-sponsoring the mandatory minimum bill with Rep. Ilana Rubel, D-Boise.
Rep. Heather Scott, R-Blanchard, made a motion to hold it until Monday. After some debate Zollinger then moved to hold it until Wednesday. Zollinger's motion failed 11-6. The committee then voted unanimously to send Lakey's bill to the House floor.
Rep. John Gannon, D-Boise, said the bill repealing mandatory minimums is "not my favorite bill," but he also believes bills that have such widespread support should get a hearing.
"Nobody wants to do that," Gannon said. "It (Lakey's human trafficking bill) was a good bill and everybody voted to pass it. ... But on the other hand, putting bills in drawers isn't the right thing to do."
Zollinger said no one opposed the human trafficking bill, but they're sick of seeing bills that pass the House with strong support not get a hearing in the Senate. He said other Senate bills, either there or in other committees, could run into trouble unless things are resolved.
"I think we do have unity of purpose in that committee, and we'll be able to hold something up," he said. "That just wasn't the bill."