An Idaho National Laboratory program to wrap its power poles in fire-retardant paint helped to make sure the Sheep Fire didn't result in any losses of power.
And now Rocky Mountain Power is fire-proofing some of its poles to make sure Arco doesn't lose power in case of a similar future fire in that general area.
The Sheep Fire, which burned about 112,000 acres on the U.S. Department of Energy desert site west of Idaho Falls in late July, was the largest in INL history and one of the biggest in the lower 48 states this year. Most of the facilities at the site were shut down briefly due to the fire, but no people were injured.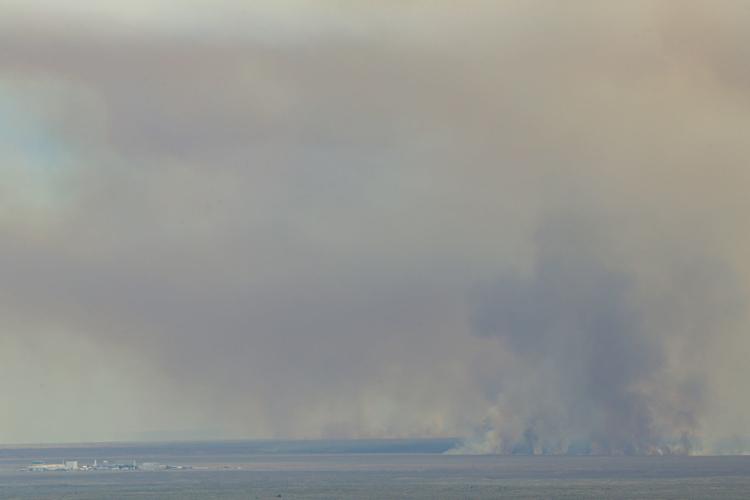 Some power poles and transmission lines were damaged in the blaze, including 12 INL-owned distribution transformers and numerous poles owned by Rocky Mountain Power. However, no INL transmission poles were damaged and there were no losses of power either to INL facilities or to any of the Rocky Mountain Power customers served by transmission lines in the area, INL and Rocky Mountain Power spokespeople said Tuesday.
INL is "currently performing both cultural and ecological resource assessments of the Sheep Fire with emphasis on dozer lines and other suppression actions necessary to control the large fire," INL Fire Chief Eric Gossweiler said in an email. "Additionally, high-resolution satellite imagery is being acquired to assist in the assessment and ongoing monitoring of fire recovery. INL will review and prioritize recommended actions associated with dozer line stabilization and rehabilitation of the fire area, including re-seeding and noxious weed management. INL plans to stabilize dozer lines this fall."
Gossweiler said an ecological resource assessment is being performed now to analyze the fire's impact on wildlife and their habitat.
About 61 rights of way for transmission lines cross Bureau of Land Management lands near the site, and INL has about 4,000 power poles of its own. INL started to look at ways to protect its power poles after the 2010 and 2011 fire seasons, INL and BLM officials said in a news release Tuesday. More than 160,000 acres of BLM and INL lands in the area burned over those two seasons, and numerous power poles were consumed, leading to power outages, public safety issues and replacement costs. INL lost 60 poles just in 2011.
BLM proposed using a latex-based fire retardant paint on power poles to help protect them, which INL agreed to, painting 3,000 poles over the ensuing two years.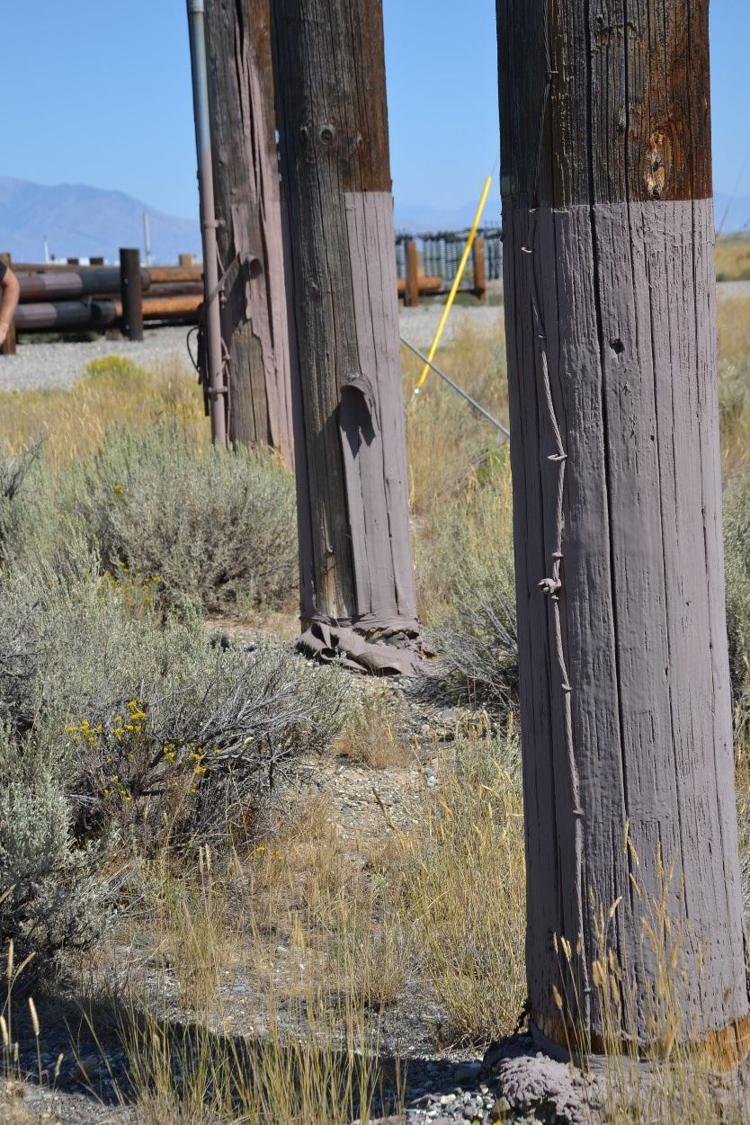 "Although the treatment cost $100 per pole, the INL staff was willing to make that investment due to the high replacement cost of $1,200 to $2,500 per pole," INL and the BLM said.
Rocky Mountain Power has entered into a partnership with High Country Resource Conservation and Development to fire-wrap about 200 of its poles that serve the city of Arco. While none of those poles would have been affected by the Sheep Fire, the company wants to make sure power to the city isn't interrupted in case of a future fire, said Rocky Mountain Power spokeswoman Tiffany Erickson.
"The idea is to ensure that wildfires don't disrupt power to that community for sustained periods of time," she said.