Bonneville County's old fairgrounds, a few buildings on five acres, tucked into a corner along Rollandet Street, wasn't cutting it.
The buildings were stretching their capacity, there was no space for parking and tents had to be rented to house animals, according to Marla Meyer, treasurer for the Bonneville County Fair Board.
"It was just so crowded," Meyer said. "There wasn't any room for growth for the 4-H program."
This week, the county will unveil its new fairgrounds, featuring three new buildings, a renovated barn and other fair facilities. The fairgrounds will be the new home of the University of Idaho's Bonneville County Extension and of the county's 4-H program, which helps youth learn animal science principles and other life skills, such as gardening and sowing.
The project began three years ago — although the desire for more space took root long before that — when the fair board purchased more than 50 acres of farmland in southeast Idaho Falls, next to Sandy Downs Arena.
"We ran out of room and couldn't afford to buy any more," Meyer said. "We decided the best thing would be to save up our money and move. We're just really excited about this whole thing."
A storage barn was the only structure on the purchased land. Construction on new fairgrounds facilities began in 2017, with a goal to complete the project ahead of the 2019 Bonneville County Fair. Workers completed an estimated four-year project in two years, according to Bonneville County Commissioner Bryon Reed, who headed the fairgrounds project, along with the seven-member fair board.
A long winter this year slowed construction, Reed said, but that was the project's only hiccup.
"That set us back a couple of months," he said. "It was tough to work through that winter, but they kept working through it. When spring came we really poured the fuel on."
Funded by more than 100 private donations — some as small as $5 from children in the 4-H program — and Bonneville County savings, the $3.5 million facility features two 12,000-square-foot event structures, a 15,000-square-foot renovated barn and a 15,000-square-foot office, which includes an 8,000-square-foot exhibit area. Additionally, there is a horse-showing area and livestock washing areas.
Excess land sales provided $1.5 million in funding, as well.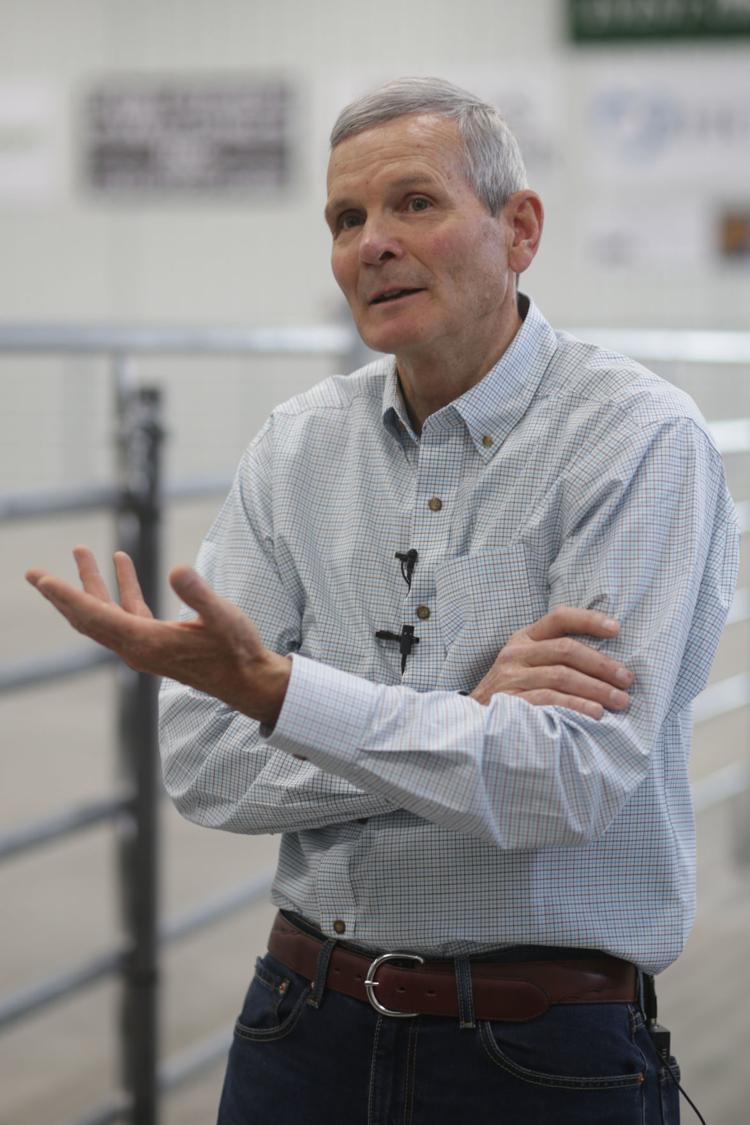 The Bonneville County Fairgrounds received nearly $800,000 in private donations, including $80,000 from the CHC Foundation, $72,500 from the Idaho Farm Bureau — which holds the naming rights to the renovated barn — and $42,500 from The Bank of Commerce.
At a news conference on Thursday, Reed announced the fairgrounds' largest donation to-date, $275,000 from Melaleuca. The donation bought naming rights to the new Melaleuca Event Center, the "main hub" of the facility.
"There's no doubt in my mind that this facility, the Melaleuca 4-H Event Center and the entire Bonneville County Fairgrounds, will make a positive impact on our community for generations to come," Reed said.
The Melaleuca Event Center will host livestock shows, public auctions and other events. It may also serve as an indoor soccer facility during the winter, Reed said.
The new fairgrounds will allow the Bonneville County 4-H Program to expand, Reed said. The program previously had to limit enrollment due to space constraints.
"Our program is already up about 30 percent, meaning that 30 percent more youth will be able to participate in 4-H activities," Reed said. "This will open the door for many more youth to participate."
Melaleuca CEO Frank Vandersloot, a 4-H member as a child, said the program allows kids, who "are raised today by their cellphones," to "get out there in the real world and do real things."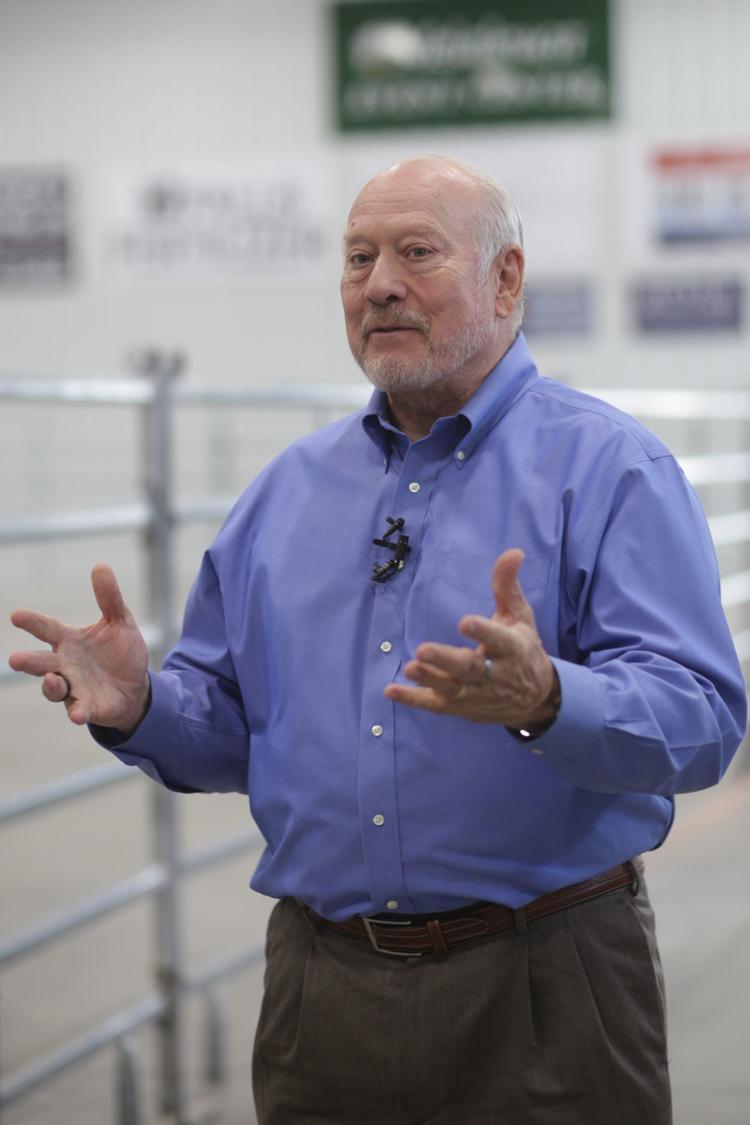 "Kids learn to work at a young age and learn responsibility, learn character and learn how to train an animal," Vandersloot said. "(They) take a 1,000-pound steer and tame him, from being wild, down to where they're gentle and tame. And all of that is a learning program for kids that's unbelievable. You just can't learn it from an iPad."
Bonneville County's former fairgrounds were sold to the city of Idaho Falls. The facility will serve as an expansion to the Idaho Falls Zoo, Reed said.
The new fairgrounds may be further expanded in the future — two horse barns are in the works. And the fair board is looking for more donations. Naming rights to the second event center have yet to be sold.
Extra space will be rented as boat storage during the winter.
"We've got some ground that we need to decide how to plan for," Meyer said.
For now, there's more than enough space for this week's Bonneville County Fair, which began Friday and runs through Aug. 9.
When Reed walks into the fair, "It's going to be joyful," he said Thursday. "It's going to be a lot of fun. I'm really looking forward to this year's fair."