BOISE — A disproportionate number of hate crimes in Idaho have been committed against Black people in the last decade. Regardless, notable members of the state's Black community don't believe the data fairly represent the treatment of Black people in the Gem State.
From 2011 to 2020, around 30% of all hate crimes in the state were committed against Black or African American people, according to the state police's Crime in Idaho report.
Idaho had 54 hate crimes last year, according to the Idaho State Police, its highest number since 2011. The state has only topped more than 50 documented hate crimes in one other year during this century — 51 were recorded in 2017.
"One of the reasons why I stayed here is because I felt Idaho and especially the Treasure Valley was very receptive and accommodating to all individuals," Treasure Valley NAACP President Charles Taylor said. "If I had felt differently, I wouldn't have chosen Idaho."
Taylor said racist issues are a symptom of what is going on nationally, in part because of racially tinged rhetoric exhibited by national figures including former President Donald Trump.
"I do not believe that the (symptoms) of what is going on right now is a true picture of what Idahoans typically are," Taylor said.
A tabulation of the hate crime reports for the years 2011 through 2020 showed 355 total hate crimes, 110 of which were recorded as "Anti-Black or African American." There were 47 reports of "Anti-Hispanic or Latino" hate crimes in the decade, which was the second most against any ethnic group during that time. Nationally, hate crimes against Hispanic or Latino people were the fifth-most over the last 10 years, according to the FBI's crime data explorer.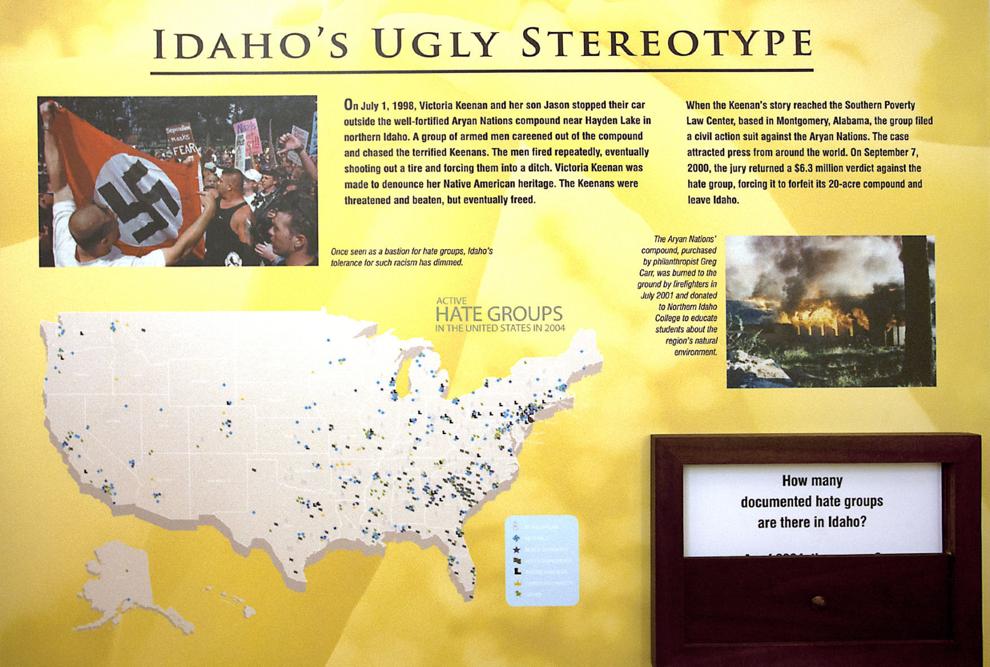 According to the 2020 U.S. Census, 1.5% — or about 28,000 — Idahoans are "Black or African American Alone or in Combination" while 13% — or 239,000 — of the state's residents are "Hispanic or Latino." When cross-referenced with the Crime in Idaho reports over the last decade, Black people in Idaho were 20 times more likely to be a victim of a hate crime in Idaho than Latinos in Idaho.
The Crime in Idaho reports track hate crimes and victims in general categories such as race, religion, ethnicity, sexual orientation and disability.
All told, 222 hate crime incidents in the last decade involved race/ethnicity/ancestry, 61 were about religion, 67 were about sexual orientation, four were about disability and one was about gender.
Sixty-seven hate crimes were against LGBTQ individuals, 22 were against Muslims and 14 were against Jews.
The Idaho State Police report also lists 13 hate crimes against white persons.
Hate crime numbers are tracked nationwide in compliance with the Hate Crime Statistics Act, which Congress passed on April 23, 1990.
While the number of hate crimes against Black people were significantly higher than what was experienced by other minority groups, some local Black leaders said the state isn't inherently racist, even though 82% of its population is classified as "White alone" by the Census. Nationwide the "White alone" percentage of the population is 61.6% according to the Census, which counted 331,449,281 residents.
Locally, Taylor believes there may have been racism in Idaho in the past, but few would have publicly voiced discriminatory beliefs because they didn't think anyone else felt the same way.
In the Treasure Valley, there has been a mixture of races for a long time, Taylor said.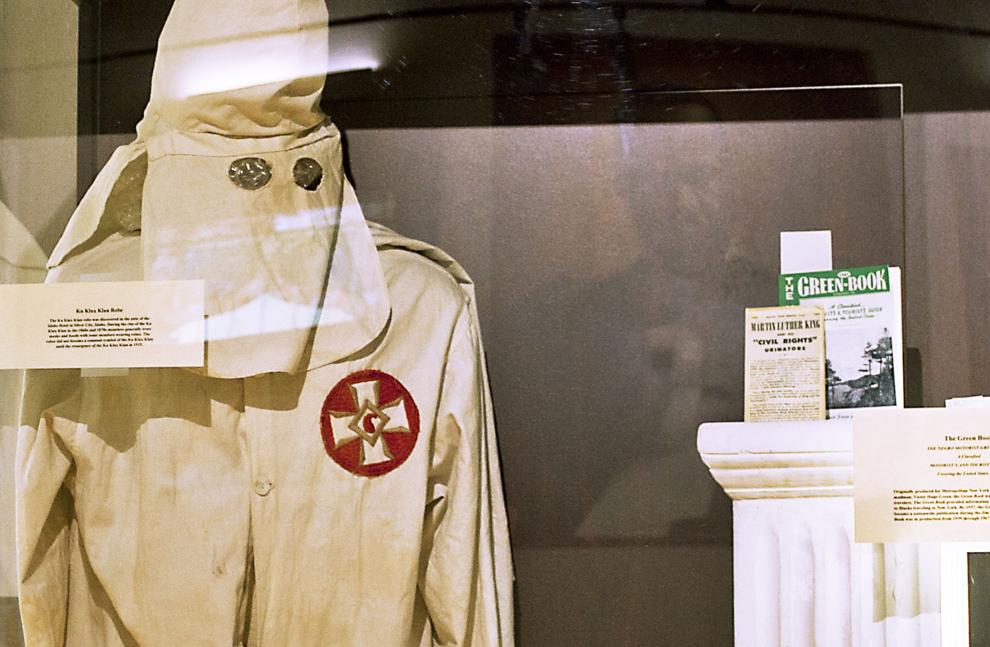 In North Idaho, however, white supremacists, led by Richard Butler, an aeronautical engineer from California, set up a base north of Coeur d'Alene starting in the 1970s and continued into the early 2000s, and people who shared those beliefs would move to the state, including to the Treasure Valley, he said.
"Those individuals tend to come this way because they know or they feel that the people they are going to share their same values, share their same beliefs," Taylor said.
North Idaho's white supremacists made the state look attractive to people unhappy with social changes such as the Civil Rights Act of 1964 and 1965, according to Boise State Public Radio.
The key to changing people's views of race is in education, Taylor said.
"In Idaho there is no appetite, I will say, for having that conversation of education about race and talking about those issues in the school system," he said. "It's easier if we can have a conversation about race … I believe we can get somewhere."
Taylor believes people could have a breakthrough on race relations, but first we must learn about how we got to where we are and the attitudes developed along the way.
That data in the Crime in Idaho reports are underreported, however, because many hate crimes are not reported and law enforcement may not be investigating incidents to make a determination, according to Lisa Growette Bostaph, a professor in the Criminal Justice Department at Boise State University.
"So the numbers we see are very small, but they are likely a small proportion of what actually is happening," Growette Bostaph said.
But the numbers on anti-Black hate crimes are consistent with national data, Growette Bostaph said.
"National data demonstrates that anti-Black or African American bias is the most frequently reported bias over the course of 10 years of data," she said.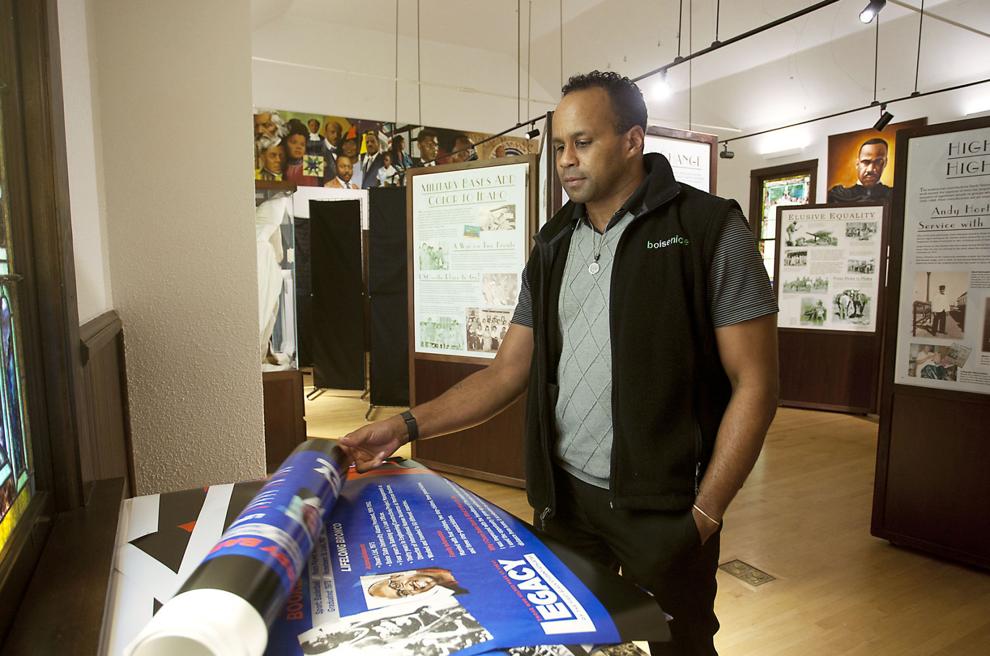 Some of the first data gathered on hate crimes was on anti-Black hate crimes, but also bias crimes are usually targeted towards minorities.
"Almost by definition, it's going to be disproportionate to the population," she said.
The numbers on anti-Black hate crimes don't tell the whole story on how Black people are treated in Idaho, said Phillip Thompson, board president and executive director of the Idaho Black History Museum.
Thompson, who was born in Mountain Home and raised in Boise, said he has never felt afraid in Idaho.
"I'm not diminishing (the hate crimes) or making them less important because ideally there should be none," Thompson said. "But they're not like the same kind of hate crimes that Black people have faced in many parts of America, like heinous rioting or beatings or lynchings."
Though he's from Idaho, Thompson said, he has seen more segregation and stratification in his travels, citing western cities such as Los Angeles, San Jose and Seattle. He said the Idaho Black History Museum is launching an exhibit exploring the opportunities Black Idahoans have had in the Gem State.
"It's easy to say that Idaho is some racist state because there's an absence of Black people but as far as systems that really oppress the given people, that isn't here," Thompson said. "You don't have a school that has an over concentration of Black people and that school also happens to be in a lesser or crime-ridden neighborhood because they've been economically cut off."