An Ammon business is suing the city of Rexburg for copyright infringement.
Kids' Town in Ammon filed a complaint against the city of Rexburg in February 2020. The lawsuit says that the city of Rexburg's Kidsburg is confusingly similar and mimics the "look and feel" of Kids' Town, using similar building structures, building colors and designs, interactive elements and overall mood, style, and impression.
"Upon information and belief, Defendant's misappropriation and use of Kids' Town's trade dress is intended to cause consumers to mistakenly believe that the products and services offered by Kidsburg are provided by or associated with Kids' Town," Kids' Town said in a complaint filed against Kidsburg.
Kids' Town is an interactive discovery center, according to the complaint. The business opened on June 26, 2017, and offers educational, entertainment and daycare services for children. It is owned by Lauren and Royce Tatton.
Kids' Town also created and copyrighted the Kids' Town Barn, which includes a barn structure attached to a wall and 2-D artwork painted on a wall in the building. The business also obtained a copyright on other Kids' Town design elements in October 2019.
Kidsburg opened as a children's discovery center on Oct. 31, 2018. The city's lawyers contested the lawsuit and said nothing in Kidsburg is substantially similar to any copyrighted works of Kids' Town in a memorandum in support of motion for summary judgement submitted on June 25, 2021, seeking to have the lawsuit dismissed.
"Children's discovery centers are prevalent throughout the country and are ubiquitous in nature. Kids Town' alleged trade dress in its children's discovery center is not subject to protection because it has neither acquired distinctiveness through secondary meaning nor is it likely to be confused with the City's children's discovery center," the memorandum says.
Kids' Town sent the city a letter on Dec. 7, 2018, to inform them they were infringing copyright, according to the complaint. The city responded 10 days later and said it was not infringing copyright and then proceeded to change the logo of Kidsburg.
The complaint also says Kidsburg violated copyright infringement by making work that was substantially similar to the Kids' Town Barn. Kids' Town's lawyers say Kidsburg's chief designer accessed Kids Town on at least two different occasions before Kidsburg opened.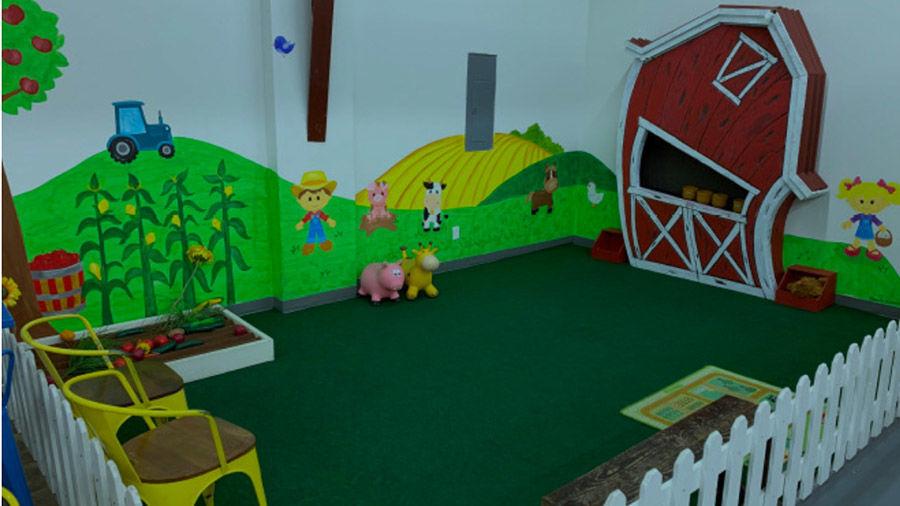 Rexburg lawyers say Kidsburg's red barn is not substantially similar to the barn at Kids' Town as they have different art styles and design elements. They also say there is no evidence that customers have confused the discovery centers.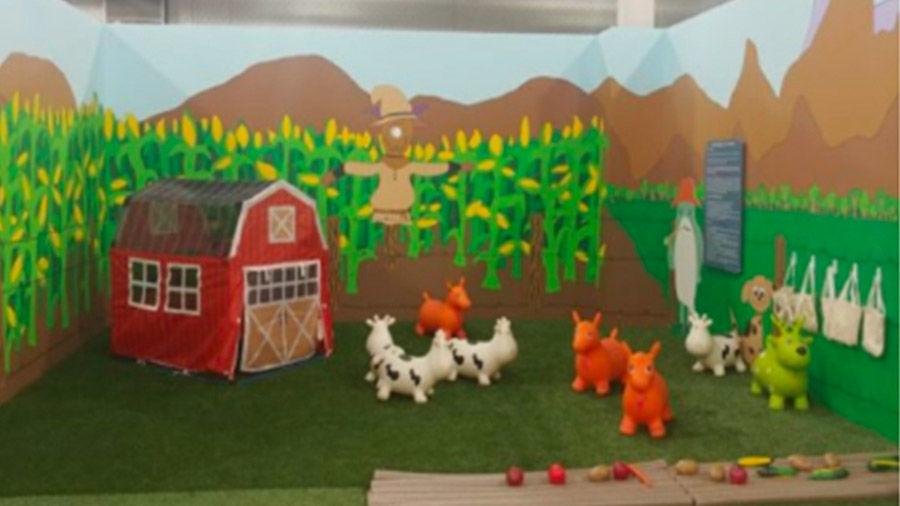 Kids' Town is seeking $3,892 in damages for lost sales between its annual and daily passes and for Kidsburg to restrain further acts of copyright infringement.