A man has been arrested for the 1996 murder of Angie Dodge, a 23-year-old cold case. The case appears to have been finally solved using DNA matching.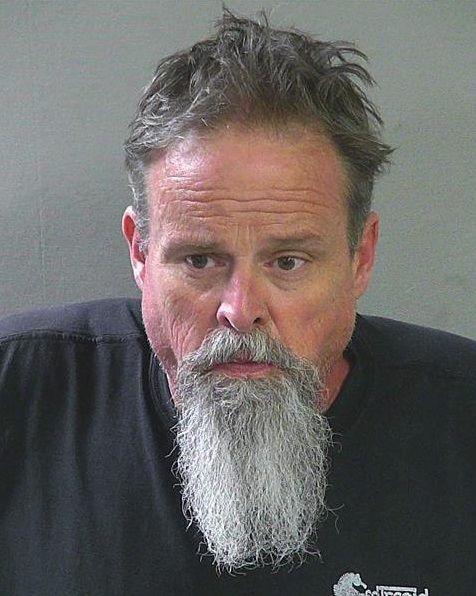 Brian Leigh Dripps, 53, of Caldwell, was arrested Wednesday for the murder and rape of Dodge. 
"His DNA matches the DNA sample left at the scene and he has also confessed to the murder and rape in an interview," said Bryce Johnson, Idaho Falls police chief, at a press conference on Thursday.
Dripps was arrested yesterday in Canyon County on a Bonneville County hold, related to a murder in perpetration of rape. 
Police said Dripps lived across the street from Dodge at the time of her death and knew her as an "acquaintance."
Members of the Dodge family attended the Thursday press conference. 
"This is a great day for our family," said Brent Dodge, Angie Dodge's brother.
"Not only did he take her life, he took a piece out of all of our lives," said Carol Dodge, the victim's mother.
Idaho Falls detectives found Dripps using his DNA. Police received help from Cece Moore, a genetic genealogist.
A genealogy test compared 23-year-old DNA from the crime scene to a GEDmatch DNA database and the results produced a family tree with several possible matches. 
After targeting Dripps as a possible suspect, detectives covertly followed him and collected a discarded cigarette butt. Testing showed the cigarette butt matched the DNA at the crime scene. 
Moore made clear that the genealogy testing is not evidence in the case but rather was used to give police a direction.
"It's a lead generator, it's a tip," Moore said. 
With help from Idaho State Police and local police, Idaho Falls detectives arrested Dripps. He confessed to murdering Dodge after more than five hours of questioning. 
He will be transferred to Bonneville County in the coming weeks, Johnson said. 
23-year cold case
Angie Dodge was killed in her I Street apartment on June 13, 1996. She was 18.
Dodge was killed with a knife. A semen sample was left on her body. DNA was extracted from the semen, but police didn't find a match.
For eight months police investigated the case, leading to the arrest of Christopher Tapp, who spent 20 years in prison. He was released from prison in 2017 after his attorney, Public Defender John Thomas, argued his confession was false and had been coerced by police.
A 2014 investigation by Judges for Justice, a national nonprofit that investigates suspected false convictions, found that Tapp's confession was demonstrably false — obtained by threats of life imprisonment or death, and with promises of immunity — and that the physical evidence in the case did not match detectives' conclusions.
Following the Judges for Justice investigation and another third party investigation, both of which led to Tapp's release, police employed a new tactic to find the murderer: using the killer's DNA to create a snapshot of what he might look like. Police partnered with Parabon Nanolabs, a Virginia-based DNA phenotyping company, which produced a sketch of the killer, detailing characteristics such as race, eye color, hair color and other facial features. 
Police used the sketch to narrow the search, eliminating potential suspects that didn't match the sketch.